US debt limit, Netflix, Goldman earnings and Davos top week ahead
Goldman Sachs, Netflix, Morgan Stanley lead the earnings parade
This week will be a busy one for investors with major earnings reports from some of the world's largest banks on tap, this as major world leaders and CEOs gather in Davos for the World Economic Forum. And in Washington, all eyes will focus on the U.S. debt ceiling. 
Investors pushed stocks higher last week, with the Nasdaq Composite rising nearly 6%, the S&P over 4% and the Dow Jones Industrial a lesser 3.5%. 
Ticker
Security
Last
Change
Change %
I:DJI
DOW JONES AVERAGES
33093.34
+328.69
+1.00%
SP500
S&P 500
4205.45
+54.17
+1.30%
I:COMP
NASDAQ COMPOSITE INDEX
12975.687543
+277.59
+2.19%
FOX Business breaks down this week's top market events.
BANK EARNINGS BEAT EXPECTATIONS DESPITE 'HEADWINDS', JPMORGAN CEO 'PREPARED FOR WHATEVER HAPPENS'
Monday, January 16
Monday is Martin Luther King Jr. Day meaning the markets are closed, but plenty of financial news will continue to roll in with ongoing major events, including the World Economic Forum at Davos and the World Future Energy Summit in Abu Dhabi.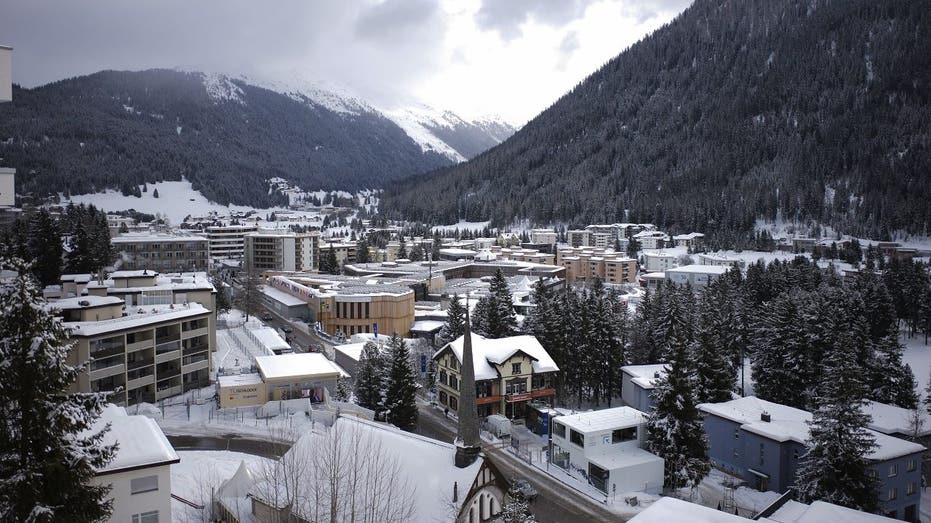 Tuesday, January 17
Tuesday will bring the unveiling of the 2024 Corvette E-Ray. This will be the first Corvette to be all-wheel drive as well as the first Corvette to include electric motors. The supercar will still have a V8 engine and will have an energy recovery braking system similar to the Ferrari LaFerrari and McLaren P1. The unveiling will coincide with the 70th anniversary of the original Corvette.
Ticker
Security
Last
Change
Change %
GM
GENERAL MOTORS CO.
33.29
+0.88
+2.72%
RACE
FERRARI NV
290.76
+4.16
+1.45%
Federal Reserve Bank of New York President John Williams will give a speech on equitable growth in the economy's future.
Earnings for the week will kick off before markets open with three highly anticipated earnings reports: Citizens Financial Group, Goldman Sachs and Morgan Stanley.
CONCERNS OVER A 'WHITE COLLAR RECESSION' GROW AS GOLDMAN SACHS, MORGAN STANLEY, AMAZON AND OTHERS CUT JOBS
Ticker
Security
Last
Change
Change %
CFG
CITIZENS FINANCIAL GROUP INC. (RHODE ISLAND)
27.01
+0.16
+0.60%
GS
THE GOLDMAN SACHS GROUP INC.
331.96
+8.02
+2.48%
MS
MORGAN STANLEY
83.96
+0.98
+1.18%
After the bell United Airlines will update investors on its earnings.
Ticker
Security
Last
Change
Change %
UAL
UNITED AIRLINES HOLDINGS INC.
47.26
-0.22
-0.46%
The big piece of economic data being released on Tuesday will be the New York Federal Reserve's manufacturing index, which monitors New York state's business activity. In December, it dropped 16 points to -11.2, and is expected to see further declines. 
Wednesday, January 18
On Wednesday, Amazon will reportedly begin laying off employees. The tech giant originally announced plans to lay off 10,000 on Nov. 30, but capitulated to laying off 18,000+ Amazon employees on Jan. 4 amid worsening macroeconomic conditions.
Wednesday will also see Federal Reserve Bank of St. Louis President James Bullard participate in a Wall Street Journal webcast interview.
Earnings before market open will include Charles Schwab, JB Hunt Transportation Services, PNC Financial Services Group, and Prologis, the largest industrial real estate company in the world.
Ticker
Security
Last
Change
Change %
SCHW
THE CHARLES SCHWAB CORP.
53.68
-0.56
-1.03%
JBHT
J.B. HUNT TRANSPORT SERVICES INC.
170.27
-0.70
-0.41%
PNC
THE PNC FINANCIAL SERVICES GROUP INC.
118.78
-0.21
-0.18%
PLD
PROLOGIS INC.
124.92
+2.96
+2.43%
After markets close, Alcoa and Discover Financial will report their earnings.
Ticker
Security
Last
Change
Change %
AA
ALCOA CORP.
33.69
-0.10
-0.30%
DFS
DISCOVER FINANCIAL SERVICES
102.36
+2.48
+2.48%
Economic data being released on Wednesday includes mortgage applications, the Producer Price Index, inflation at the producer level, retail sales, industrial production, business inventories, and NAHB housing market index. 
Thursday, January 19
Treasury Secretary Janet Yellen warned on Friday that the U.S. could reach its debt ceiling as early as Thursday. This could cause the U.S. to default on its debt as early as June if Congress does not take action. The total will swell to $31.381 trillion.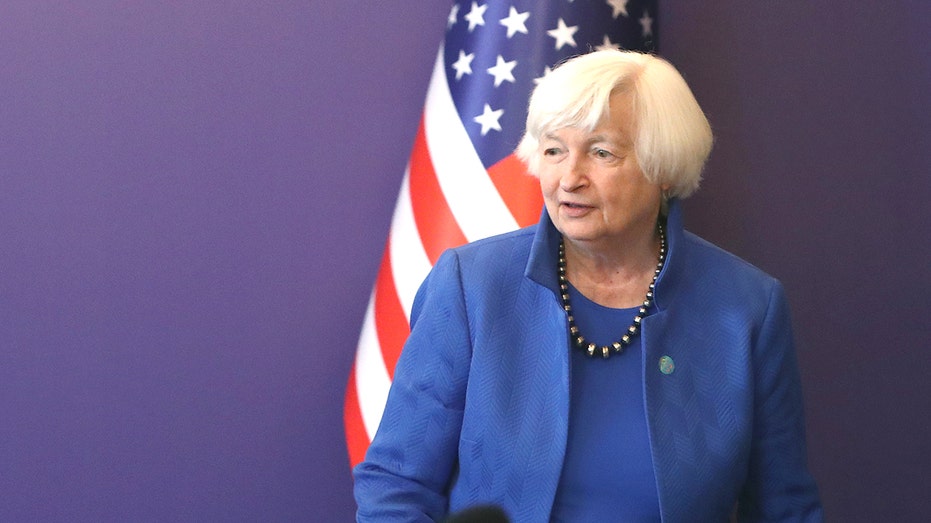 In other news, Federal Reserve Bank of New York President John Williams will participate at a hybrid event hosted by the Fixed Income Analysts Society at the Cornell Club in New York City.
It will also be a busy morning for investors with earnings before the markets open coming out from Comerica, Fastenal, Fifth Third, KeyCorp, M&T Bank, Northern Trust, Procter & Gamble, and Synovus Financial.
Ticker
Security
Last
Change
Change %
CMA
COMERICA INC.
38.99
-0.20
-0.51%
FAST
FASTENAL CO.
55.16
+0.83
+1.53%
FITB
FIFTH THIRD BANCORP
25.26
+0.21
+0.84%
KEY
KEYCORP
9.89
-0.01
-0.15%
MTB
M&T BANK CORP.
123.64
+2.56
+2.11%
NTRS
NORTHERN TRUST CORP.
72.62
+0.84
+1.17%
PG
PROCTER & GAMBLE CO.
145.40
+0.01
+0.01%
SNV
SYNOVUS FINANCIAL CORP.
27.98
+0.13
+0.47%
Streaming giant Netflix will dominate the headlines with its quarterly results. Investors will key in on subscriber growth as well as its margins. 
Economic data on investors' radar will include building permits, housing starts, initial jobless claims, Philly Fed business index and EIA weekly crude stocks.
Friday, January 20
On Friday, earnings before markets open will finish out the week and include Ally Financial, Huntington Bancshares, Regions Financial, SLB, and State Street.
Ticker
Security
Last
Change
Change %
ALLY
ALLY FINANCIAL INC.
26.62
+0.32
+1.22%
HBAN
HUNTINGTON BANCSHARES INC.
10.52
+0.10
+0.96%
RF
REGIONS FINANCIAL CORP.
17.78
+0.40
+2.30%
STT
STATE STREET CORP.
68.47
+0.72
+1.06%
CLICK HERE TO GET THE FOX BUSINESS APP
Existing home sales will close out this week's batch of economic data and is expected to fall to 3.95 million from December's 4.09 million as the housing market continues to face challenges amid higher interest rates.