Davos 2023: Bigwigs return to Swiss mountains amid economic crunch
A challenging economic environment and the looming threat of a global recession will serve as the backdrop for this year's World Economic Forum
The World Economic Forum (WEF) is set to hold its annual meeting for heads of state and executives next week in the alpine resort town of Davos, Switzerland, as the global economy teeters on the verge of recession.
This year's forum will be the first at its usual time in mid-January since the outset of the COVID-19 pandemic. It was canceled in 2021 and postponed to May last year, resulting in reduced attendance. It's scheduled to begin Monday and will run through Friday.
World Economic Forum President Borge Brende noted the economic headwinds hanging over this year's event.
"There is no doubt that our 53rd annual meeting in Davos will happen against the most complex geopolitical and economic backdrop in decades," Brende said. 
JPMORGAN CEO JAMIE DIMON ON CHINA: 'WE SHOULDN'T BE AFRAID'
Attendance is expected to be back to its typical level when the forum begins next week. Brende pointed to "record participation" by at least 52 heads of state, more than half of them from Europe, and nearly 300 government ministers. Several recently elected leaders will attend the event for the first time in their current roles, including President Ferdinand Marcos Jr. of the Philippines, President Gustavo Petro of Colombia and President Yoon Suk Yeol of South Korea.
Several Biden administration officials, including Special Presidential Envoy for Climate John Kerry, Director of National Intelligence Avril Haines, FBI Director Christopher Wray, U.S. Agency for International Development Samantha Power and U.S. Trade Representative Katherine Tai will attend. 
Additionally, senators Chris Coons, D-Del.; Joe Manchin, D-W.Va.; and Kyrsten Sinema, I-Ariz., will reportedly be in Davos as part of the U.S. delegation.
MOST BUSINESSES EXPECT 2023 RECESSION: JPMORGAN SURVEY
Brende said some delegations have asked for the names of their attendees to be withheld for a time for security reasons. A high-level delegation of unspecified officials from Ukraine is expected to attend. Similarly, the Chinese government's delegation has been withheld, although Vice Premier Liu He will reportedly attend, according to the South China Morning Post.
Among the business leaders whose attendance has been announced by the World Economic Forum are BlackRock CEO Larry Fink, Salesforce Chair and Co-CEO Marc Benioff, and Bain & Company Chairman Orit Gadiesh. JPMorgan Chase CEO Jamie Dimon is also planning to attend, according to a report by Financial News London.
BLOCKADE OF TAIWAN BY CHINA COULD COST WORLD ECONOMY OVER $2 TRILLION, REPORT FINDS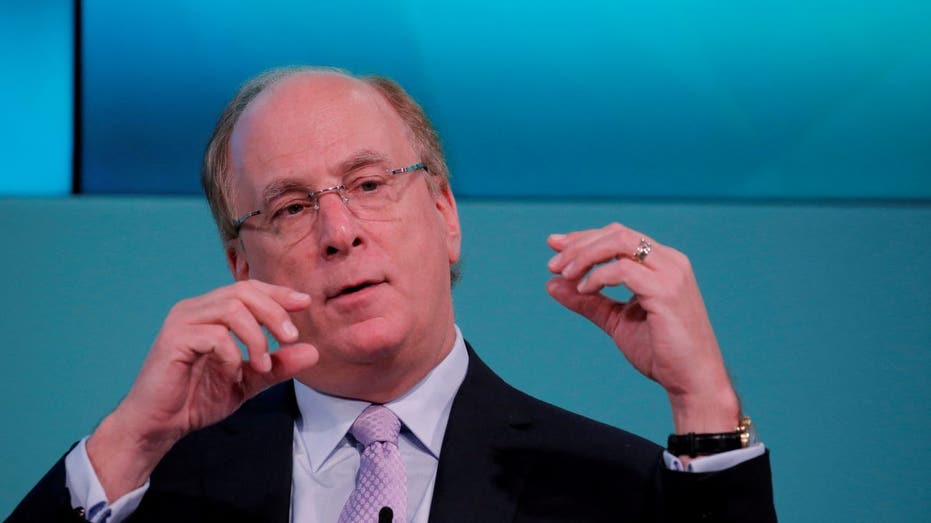 Other notable figures who will attend include European Central Bank President Christine Lagarde, International Monetary Fund Managing Director Kristalina Georgieva, cellist Yo-Yo Ma, and former U.S. Vice President Al Gore.
The annual gathering in Davos has a reputation for being an opportunity for elites to share ideas and cut business and political deals on pressing global issues. It has also been derided by critics for hypocrisy because dignitaries sometimes fly in on private jets before pushing for policies to counter climate change.
GET FOX BUSINESS ON THE GO BY CLICKING HERE
The agenda includes hundreds of public sessions on a variety of topics ranging from geopolitical crises, globalization and development, economic innovation, green technologies and efforts to promote diversity. There will also be an untold number of private meetings on the sideline of the forum.
The Associated Press contributed to this report.