Layoffs 2023: Tech companies lead job cuts amid economic uncertainty
Twilio, Disney, FedEx and Okta are among the big names to lay off workers
Layoffs are mounting as concerns of a weakening economy grow.
The tech industry has undeniably taken the biggest hit as companies try to feverishly cut costs after hiring too rapidly during the COVID-19 pandemic 
However, job cuts have affected several industries — from media to Wall Street to the crypto world — in recent months. Recently, the growing list has included companies such as FedEx, Hasbro and Newell Brands, parent of Sharpie and Yankee Candle, proving that the slowdown is spilling outside the tech sector.
Despite the growing layoffs, the government offered up some optimistic news in regard to job growth in January. Employers added 517,000 jobs last month, the Labor Department said in its monthly payroll report released Feb. 3. This topped the 185,000 jobs forecast by Refinitiv economists and marked the best month for job creation since July.
The unemployment rate, meanwhile, dropped to 3.4%, the lowest level since 1969. 
Here are the major companies that laid off workers in recent weeks: 
3M 
Multinational conglomerate 3M announced that last month it will cut 2,500 global manufacturing roles after fourth-quarter profit plummeted due to a slowing economy. 
"In a year impacted by inflation, global conflicts, and economic softening, our team took actions to position 3M for future success," CEO Mike Roman said. 
Still, the company expects "macroeconomic challenges to persist in 2023." 
Alphabet 
Google parent company Alphabet Inc. announced that it plans to cut 12,000 jobs to weather the current economy.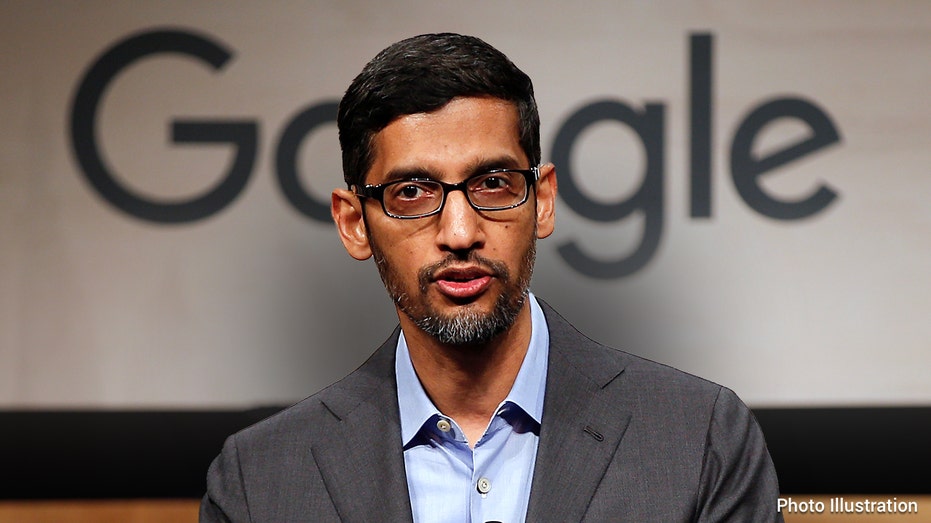 CEO Sundar Pichai said the cuts affect teams globally, including recruiting and some corporate functions as well as some engineering and products teams. 
CONCERNS OVER A 'WHITE COLLAR RECESSION' GROW AS GOLDMAN SACHS, MORGAN STANLEY, AMAZON AND OTHERS CUT JOBS
Ticker
Security
Last
Change
Change %
GOOGL
ALPHABET INC.
130.25
-0.19
-0.15%
Affected employees in the U.S. were notified by email, Pichai said in a blog post. 
Pichai said he takes full responsibility for the decisions that led the company to this point. 
LAYOFFS SIGNAL LABOR MARKET RECALIBRATION
"Over the past two years we've seen periods of dramatic growth. To match and fuel that growth, we hired for a different economic reality than the one we face today," he said. 
Amazon
Amazon said in early January that it would lay off more than 18,000 employees in what will be its largest workforce reduction to date. The company started cutting jobs on Jan. 18.
The layoffs mostly impact the company's Amazon Stores division — which encompasses its e-commerce business as well as the company's brick-and-mortar stores — and its PXT organizations, which handle human resources and other functions. 
Ticker
Security
Last
Change
Change %
AMZN
AMAZON.COM INC.
129.12
-0.21
-0.16%
CEO Andy Jassy first warned employees in November that layoffs were on the horizon given the uncertain economy and the fact that the company rapidly hired over the course of the pandemic.
Boeing 
In an effort to simplify its corporate structure, the U.S. airplane manufacturer said it will cut 2,000 jobs. The cuts will mostly affect its finance and human resource departments. 
Boeing confirmed to FOX Business that the cuts will come through a combination of attrition and layoffs. 
"We have and will continue to communicate transparently with our teams that we expect lower staffing within some corporate support functions so that we can focus our resources in engineering and manufacturing and directly supporting our products, services and technology development efforts," a Boeing spokesperson said in a statement. 
Dell 
Dell announced on Feb. 6 that it plans to cut 6,650 jobs, or 5% of its global workforce, due to a drop in demand for its personal computers, according to a Securities Exchange Commission filing.
Dell's co-Chief Operating Officer Jeff Clarke said in a memo to employees that the company was facing market conditions that "continue to erode with an uncertain future."
Prior to the cuts, the company instituted cost-cutting initiatives such as pausing hiring and limiting travel, but said those are no longer sufficient.
Disney
Walt Disney CEO Bob Iger announced on Feb. 8 that the company plans to cut approximately 7,000 jobs as it seeks to save billions of dollars.
Iger told analysts during the first-quarter earnings call that the cuts are necessary to address the current economic challenges. 
"The work we are doing to reshape our company around creativity, while reducing expenses, will lead to sustained growth and profitability for our streaming business," Iger said in a statement.
It will also better position the company "to weather future disruption and global economic challenges, and deliver value for our shareholders," he added. 
Ticker
Security
Last
Change
Change %
DIS
THE WALT DISNEY CO.
81.25
-1.47
-1.78%
Dow 
Dow Inc. announced plans on Jan. 26 to cut 2,000 jobs worldwide as part of a corporate restructuring plan to secure $1 billion in cost savings in 2023.
"We are taking these actions to further optimize our cost structure and prioritize business operations toward our most competitive, cost-advantaged and growth-oriented markets, while also navigating macro uncertainties and challenging energy markets, particularly in Europe," Dow CEO Jim Fitterling said.
FedEx 
FedEx told employees in a memo on Feb. 1 that it is reducing its officer and director team by more than 10% and consolidating some teams and functions.
CEO Raj Subramaniam told employees that the cuts were necessary to "become a more efficient, agile organization." 
"It is my responsibility to look critically at the business and determine where we can be stronger by better aligning the size of our network with customer demand," Subramaniam said. "While we have already taken many actions to that end, it was necessary to also look closely at the size of our leadership team and functions that could be consolidated." 
Hasbro
Hasbro Inc. announced on Jan. 26 that the company will cut 15% of its global workforce this year as part of an effort to substantially reduce costs and increase growth and profitability. 
Hasbro CEO Chris Cocks said in a statement that the toymaker's consumer products business "underperformed in the fourth quarter against the backdrop of a challenging holiday consumer environment." 
The cuts, along with ongoing systems and supply chain investments, are slated to help the company save between $250 million and $300 million annually by the end of 2025, Hasbro said.  
Honeywell 
Honeywell is shuttering one of its facilities in Rhode Island. The company told FOX Business in a statement that its Smithfield location will close by November 2023 and that the company plans to transition the site's eye and face protection production to existing locations. 
The move will impact 100 workers, according to reports. Honeywell said it will try and retain affected employees. 
"We realize this affects valued employees, which is why we will make extensive efforts to retain affected employees," the company said in a statement. "Honeywell will offer severance and outplacement assistance to support eligible affected employees to help them pursue jobs within Honeywell or elsewhere." 
IBM 
IBM announced large-scale layoffs on Jan. 25. 
CFO James Kavanaugh told Bloomberg the company plans to cut roughly 3,900 employees, about 1.5% of its workforce. The layoffs will mainly come from those still with the company after it spun off Kyndryl Holdings in 2021 and Watson Health in 2022. 
GET FOX BUSINESS ON THE GO BY CLICKING HERE
Microsoft
Microsoft announced on Jan. 18 that it's cutting 10,000 positions.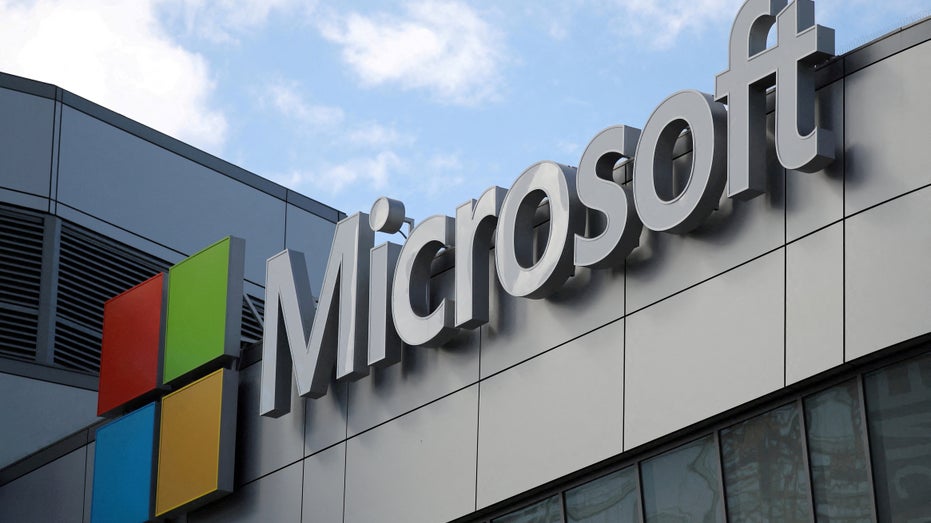 Ticker
Security
Last
Change
Change %
MSFT
MICROSOFT CORP.
317.01
-2.52
-0.79%
The move, which will take place at the end of the third quarter, is "in response to macroeconomic conditions and changing customer priorities," according to a filing with the Securities and Exchange Commission (SEC).  
Newell Brands 
Newell Brands announced on Jan. 23 that it will eliminate 13% of its office positions as part of a restructuring and savings initiative called "Project Phoenix."
The company's portfolio of well-known brands includes Rubbermaid, FoodSaver, Calphalon, Sistema, Sharpie, Paper Mate, Dymo, Expo, Elmer's and Yankee Candle. 
"We expect to unlock significant savings from the restructuring initiatives, which should help partially offset the impact of macroeconomic pressures on the business, while making us a more nimble and agile organization," CEO Ravi Saligram said in a statement. 
Okta 
CEO Todd McKinnon told employees in Feb. 2 notice that the company was reducing its global workforce by 5%, which equates to about 300 employees. 
McKinnon apologized to employees saying that a workforce reduction was "the last thing" he wanted to do. 
"We entered fiscal 2023 with a growth plan based on the demand we experienced in the prior year," McKinnon said. 
As a result, McKinnon said that the company overhired "for the macroeconomic reality we're in today." 
PayPal 
PayPal CEO Dan Schulman told employees in a Jan 31. letter that the company will cut its global workforce by 7%, or approximately 2,000 full-time employees. The cuts will impact some organizations more than others, he added. 
"Over the past year, we made significant progress in strengthening and reshaping our company to address the challenging macro-economic environment while continuing to invest to meet our customers' needs," Schulman said. 
Although the company has made "substantial progress" in right-sizing its cost structure and focusing its resources on its core strategic priorities, Schulman said more work needs to be done to better adapt to the current economic environment.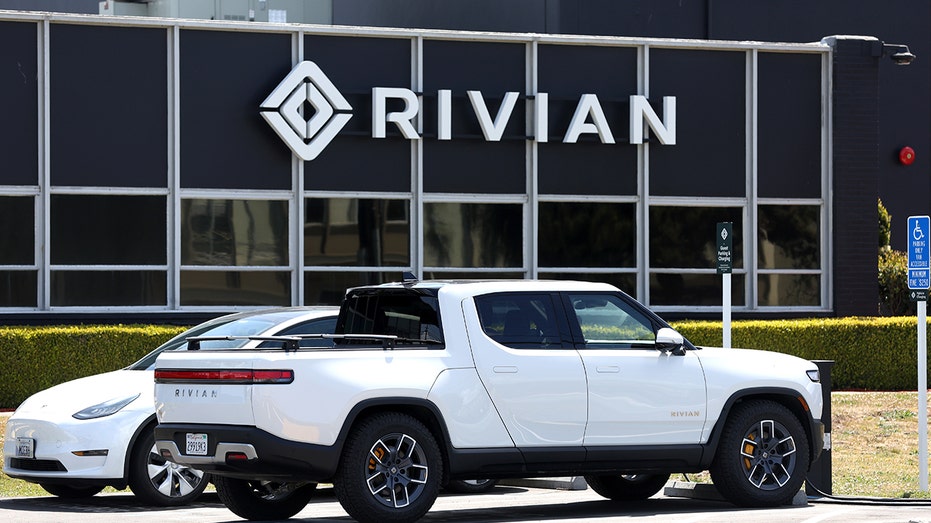 Rivian Automotive  
The electric vehicle maker is cutting 6% of its workforce in order to lower costs.
In an email to employees, seen by FOX Business, CEO R.J. Scaringe said that the company is trying to focus its resources on ramping up production and reaching profitability amid the uncertain economic environment.
SAP 
The software company said on Jan. 26 that it is eliminating about 3,000 jobs, which amounts to about 2.5% of its workforce. 
"This was a difficult decision, and we are deeply aware of the personal impact of these changes," the German company said in a statement. "We will provide colleagues the care and support they need during this challenging time."
SAP's full-year profits fell 68% last year compared with 2021.
Spotify 
Spotify announced on Jan. 23 that it is planning to cut 6% of its global workforce in order to rein in costs. 
CEO Daniel Ek said its operating expenses outpaced its revenue growth in 2022, which he acknowledged would have been impossible to sustain.
"Like many other leaders, I hoped to sustain the strong tailwinds from the pandemic and believed that our broad global business and lower risk to the impact of a slowdown in ads would insulate us," Ek said, adding that "in hindsight, I was too ambitious in investing ahead of our revenue growth." 
SiriusXM  
The company disclosed in an SEC filing on March 6 that it's reducing its workforce by 475 roles, or 8%. Nearly every department at the company will be impacted, according to CEO Jennifer Witz. 
Witz told staff in a letter that this wasn't an easy decision but that it was "critical" to ensure the long term success of the business. 
"We streamlined our non-headcount costs by reducing content and marketing spend, decreasing our real estate footprint, and most recently, implementing tighter restrictions in our Travel and Entertainment policy," Witz said. "However, today's decision to reduce our workforce was required in order for us to maintain a sustainably profitable company."
Twilio
The San Francisco-based tech company is cutting 17% of its workforce. 
The workforce reduction plan, as outlined in a Securities and Exchange Commission filing, is intended to help the company "reduce operating costs, improve operating margins, and accelerate profitability." 
In a letter to employees, CEO Jeff Lawson said the company has to "spend less, streamline, and become more efficient" amid the current economic environment. 
Aside from the layoffs, the company is also forming two business units: Twilio Communications and Twilio Data & Applications. 
"Both the reorganization and the reductions increase our ability to drive profit and growth, both of which are required in this new environment," Lawson added. 
Wayfair 
Wayfair is also cutting its global workforce again. 
The discount home retailer plans to shed 10% of its global workforce — or 1,750 jobs — as outlined in a Jan. 20 filing with the SEC. The move is part of ongoing plans to thin out management and become more agile in the current environment.
"In hindsight, similar to our technology peers, we scaled our spend too quickly over the last few years," CEO Niraj Shah said.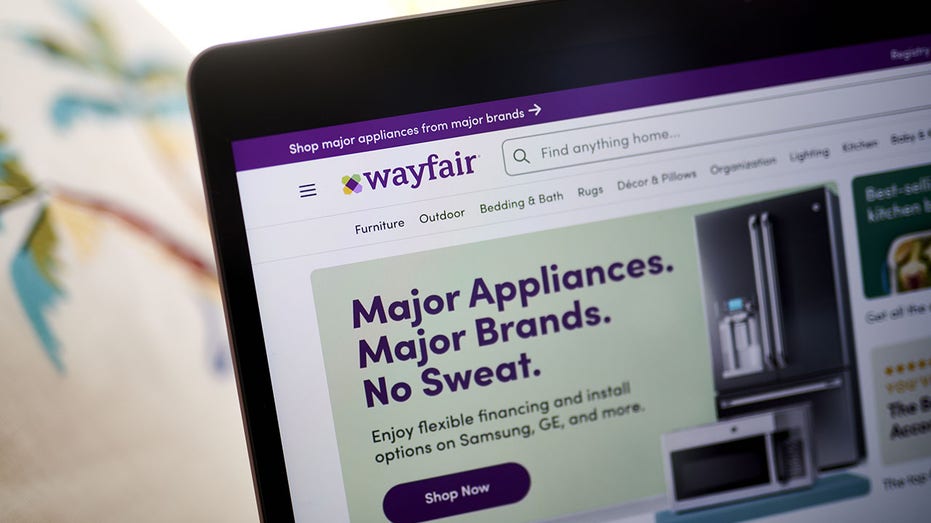 The company already axed 5% of its global workforce in August. 
OVER 25,000 GLOBAL TECH WORKERS LAID OFF SINCE START OF 2023
WeWork 
WeWork announced on Jan. 19 that it is cutting its global workforce.
In order to continue to streamline operations and optimize its portfolio, the company said it is cutting 300 positions.
Workday 
Workday announced in a Securities and Exchange Commission filing on Jan. 31 that it's cutting 3% of its global workforce.
The majority of the roles being cut are within its Product & Technology organization, according to co-CEOs Aneel Bhusri and Carl Eschenbach.
"As we navigate this uncertain environment, it's important we help ensure Workday is set up for continued growth for many years to come," Bhusri and Eschenbach said in a joint statement. "This includes continuing to invest in the strategic areas of our business so we can capitalize on the opportunity in front of us; aligning our resources against business priorities; optimizing in certain areas so we can operate more efficiently; and prioritizing to meet customer and market demands." 
Zoom 
Zoom announced on Feb. 7 that it is cutting 1,300 positions, or 15%, of its workforce. 
In a blog post, CEO Eric Yuan said that the company hired rapidly during the pandemic and that its size tripled within two years. 
"We worked tirelessly and made Zoom better for our customers and users. But we also made mistakes," he said. "We didn't take as much time as we should have to thoroughly analyze our teams or assess if we were growing sustainably, toward the highest priorities." 
Each organization across the company will be impacted by the changes, he said. 
GET FOX BUSINESS ON THE GO BY CLICKING HERE
FOX Business' Lorraine Taylor, Bradford Betz, Megan Henney, Joe Toppe and The Associated Press contributed to this report. 
This story was originally published on Jan. 23, 2023.