Uber, Google co-founder and Boeing are flying vehicle visionaries
Executives from Airbus and Audi are flocking to the flying taxi company Lillium, highlighting the growing interest in this futuristic industry from seasoned executives in the transportation world.
FOX Business takes a look at the growing list of companies and visionaries that have announced plans to expand into the world of flying vehicles. 
Rolls-Royce – EVTOL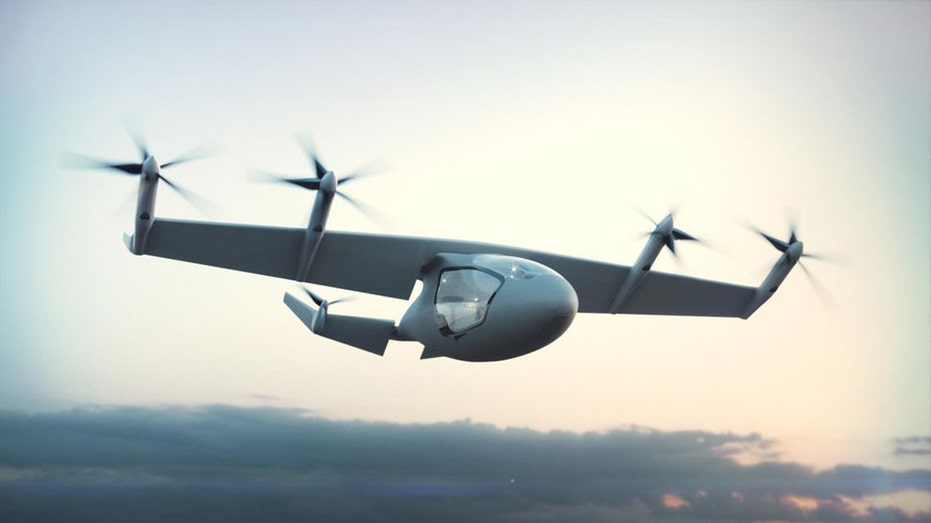 The jet engine company announced in July at the Farnborough Airshow its newest innovation – the electronic vertical takeoff and landing aircraft, or EVTOL. It has a flying range of up to 500 miles and can reach speeds of 250 mph. This model also uses gas turbine technology in order for it to self-charge electronically. Rolls-Royce hopes to finalize the engineering operations for this model by the mid-2020s.
Aston Martin – Volante Vision Concept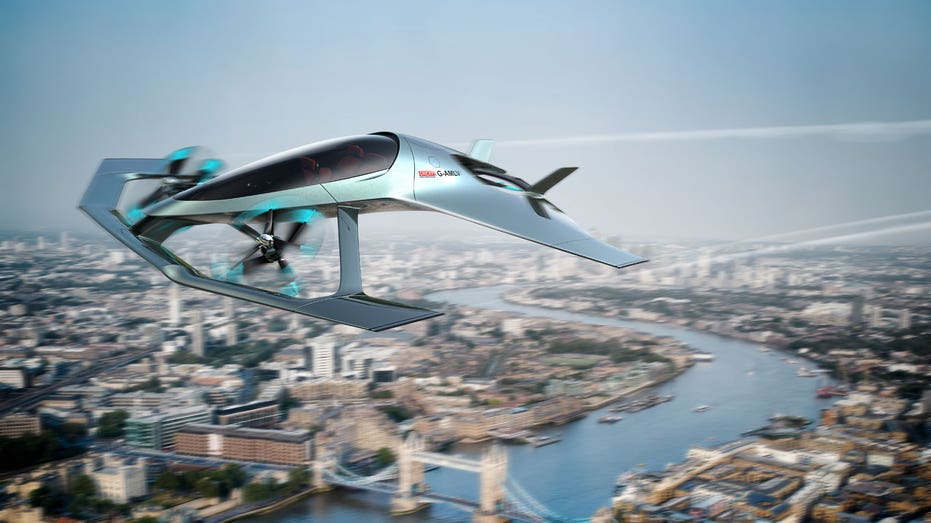 The British luxury sports car maker also announced at the 2018 Farnborough Airshow its plans, partnering with Cranfield University and Cranfield Aerospace Solutions, to develop its version of a luxury flying car. The hybrid-electric vehicle would be designed for urban and inter-city travel with vertical take-off and landing capabilities, according to the company. Reuters reported that this model will be capping at speeds of 200 mph.
Uber and NASA -- UberAir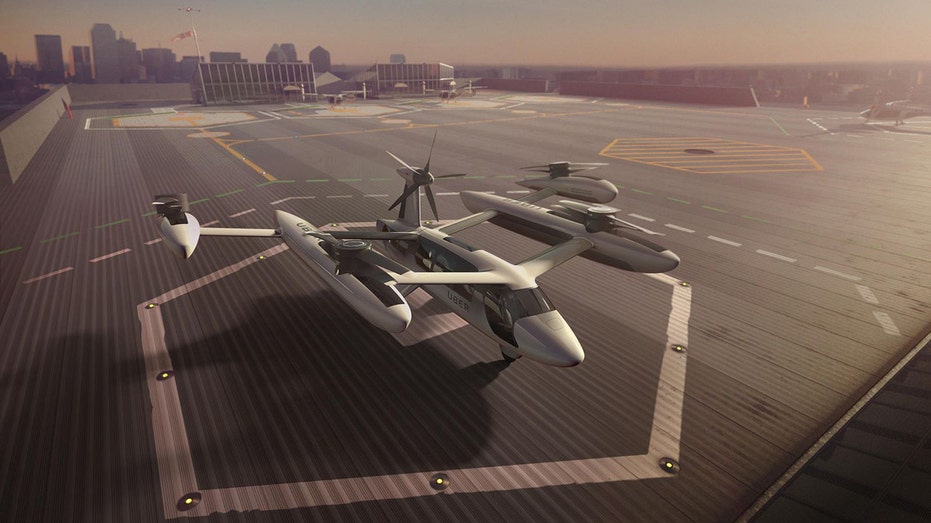 Uber announced in May its partnership with NASA to dabble in the experimentation of flying taxis. Its plan is to construct an electric two- to four-seated vehicle that can transport passengers up to 60 miles with a pilot. This partnership with NASA is primarily to focus on general modeling and simulations, but has now progressed into real-world airspace strategy planning as well, according to a New Atlas report. This urban aviation ride-sharing network plans to come to fruition around 2020.
Kitty Hawk and Google – Kitty Hawk Flyer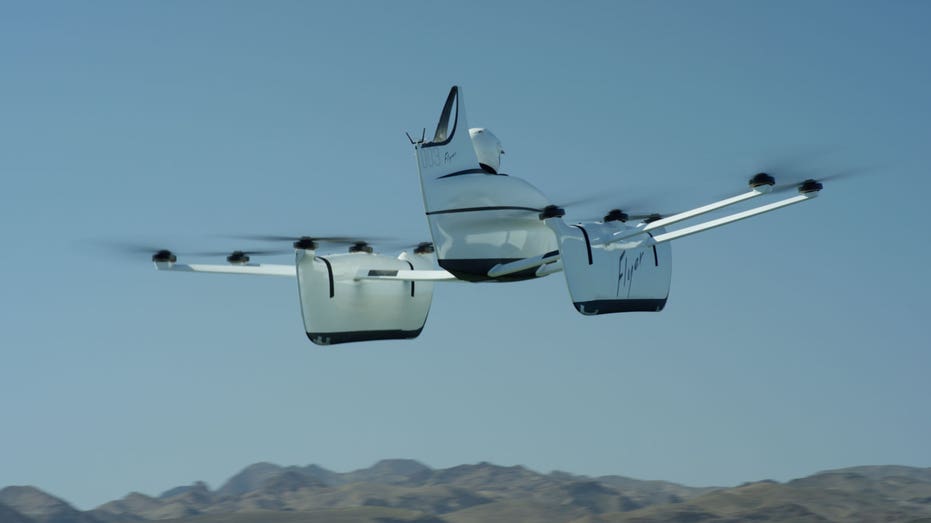 Backed by Google co-founder Larry Page, Kitty Hawk flying car company reached the final stage of completion in June of its Kitty Hawk Flyer. The California-based company has already taken pre-orders for the newest model and will be offering test flights for prospective buyers. The single-seat, 10-propeller vehicle, designed for recreational use, does not require a pilot's license and can fly 20 mph at 10 feet in the air for up to 20 minutes if fully charged. Another aviation transportation vehicle, although less developed by Kitty Hawk, is the Cora – a two-seated model designed for inter-city travels and taxi-like services.
Porsche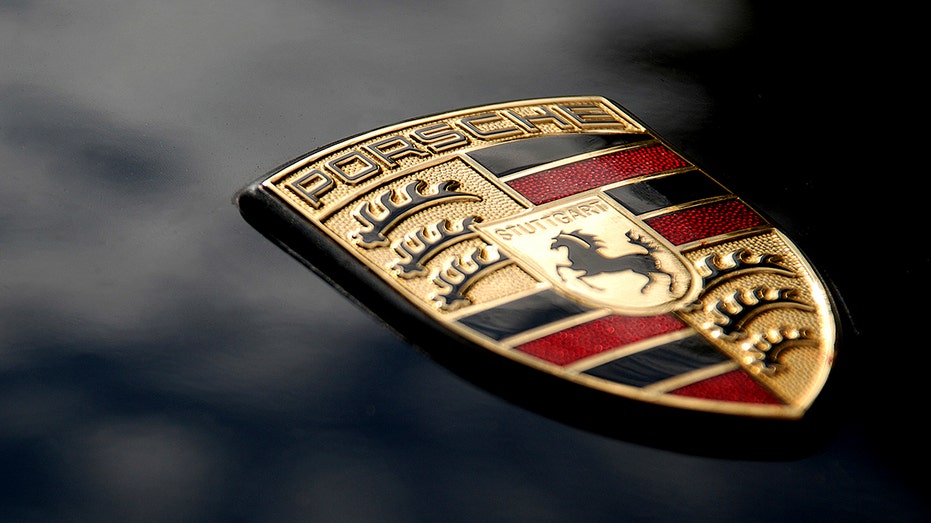 The German-operated sports car company is also joining the bandwagon in a possible urban-air taxi ride-sharing service. Porsche plans to create a model that allows passengers to have some operative control while in flight, with no pilot's license required. Ideas for this model have been considered in the company's Strategy 2025 plan and are still in "a very early stage," according to a statement made by Porsche global sales chief Detlev von Platen.