Aston Martin reveals flying car that could hit 200 mph
Not even James Bond had an Aston Martin like this.
The British sports car maker revealed a concept version of a flying car, the Volante Vision Concept, at the Farnborough Airshow this week.
Aston Martin has billed the futuristic vehicle as a luxury car for the skies. The autonomous hybrid-electric vehicle, which has room for three passengers, is designed for urban and inter-city travel, the company said. It's also capable of vertical take-offs and landings. The vehicle could fly at top speeds of around 200 miles per hour, according to Reuters.
"With the population in urban areas continuing to grow, congestion in towns and cities will become increasingly demanding," Aston Martin President and CEO Dr. Andy Palmer said in a news release. "We need to look at alternative solutions to reduce congestion, cut pollution and improve mobility. Air travel will be a crucial part in the future of transportation; the Volante Vision Concept is the ultimate luxury mobility solution."
The company joins a growing list of car manufacturers, aviation companies and technology firms designing flying cars.
Kitty Hawk, a startup backed by Google co-founder Larry Page, recently began taking pre-orders for a single-seat recreational model. Airbus, Uber and jet engine maker Rolls-Royce are working on their own flying vehicles. A Porsche executive told a German magazine that the automaker could build a flying car for use in a ride-sharing service.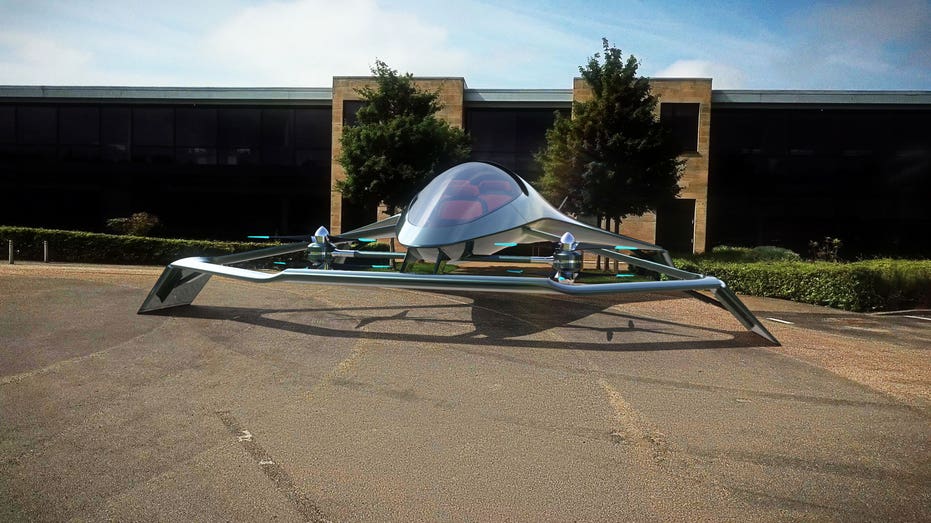 Aston Martin created the Volante Vision Concept in partnership with Cranfield University, Cranfield Aerospace Solutions and Rolls-Royce.