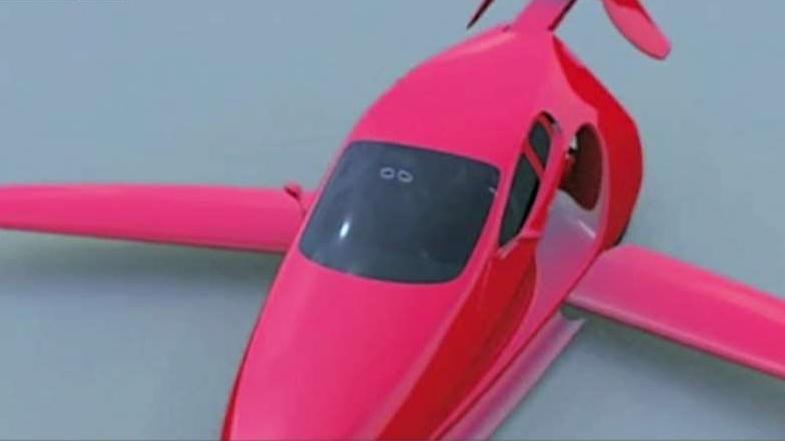 Lilium, the company developing vertical takeoff and landing jets for use as a high-speed taxi service, has scored a trio of top executives from European aerospace company Airbus and German car manufacturer Audi.
Mirko Reuter, former head of automated driving at Audi, Jakob Waeschenbach, head of equipment installation at Airbus and Rochus Moenter, former vice president finance and lease at Airbus, are all set to join the team in high-powered positions at Lilium.
Lilium's jet is capable of taking off and landing vertically, unlike some of the other prototypes in its space that function more like hovercrafts. It can carry up to five people and travels five times faster than a car, according to the company, while producing zero emissions.
The vehicle would be able to reduce some workers' commutes from two hours to 15 minutes. For example, Lilium said it would be able to transport travelers from New York's John F. Kennedy International Airport to Manhattan in five minutes, which it hopes will eventually cost riders just $6.
Lilium said its "jet" will be operable "soon." The company conducted a test flight in 2017, is planning its first manned flight next year and aims for customers to be able to use the service by 2025.
More from FOXBusiness.com...
High-tech transportation solutions, that may remind users of "Jetson-esque" vehicles, are becoming popular among tech and auto companies.
As previously reported by FOX Business, the world's first flying car is expected to begin deliveries next year, though prices have not yet been released.
Earlier this year Aston Martin revealed a concept version of its flying car, which could fly at top speeds around 200 miles per hour.
And a start-up backed by Google co-founder Larry Page began taking pre-orders for its flying car.