Flying cars? Porsche executive hints at taxis in the sky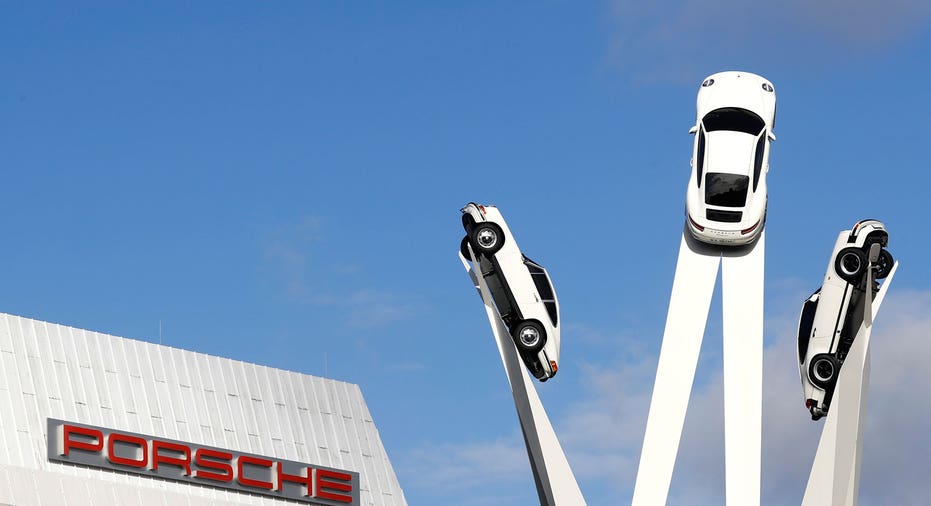 Where Porsche's going, you don't need roads.
The German sports car maker could build a flying car for a potential ride-sharing service, a Porsche executive told German magazine Automobilwoche.
"That would really make sense. If I drive from (the Porsche plant in) Zuffenhausen to Stuttgart airport, I need at least half an hour, if I'm lucky. Flying would take only three and a half minutes," Porsche sales chief Detlev von Platen said, according to Reuters.
Porsche, a subsidiary of Volkswagen, isn't the only automaker working on designs for flying cars. Volkswagen car designer Italdesign and aircraft giant Airbus unveiled the Pop.Up, a two-seater flying car concept, at the 2017 Geneva Motor Show. Volocopter, which is backed by Mercedes-Benz owner Daimler, and U.S.-based Terrafugia are among the startups developing flying vehicles.
The industry is already preparing to introduce self-driving cars, with companies like General Motors and Alphabet's Waymo testing driverless vehicles on public roads. GM plans to mass-produce a vehicle without a steering wheel and pedals by 2019.
The German magazine reported that Porsche envisions making an automated flying car that allows passengers to have some control over the vehicle. Under the plans, passengers wouldn't need a pilot's license.