Varney: Republicans have a raft of strong 2024 candidates; Democrats do not
Socialists have 'passed their sell-by date,' the 'Varney & Co.' host said
During his latest "My Take," "Varney & Co." host Stuart Varney highlighted Democrats' lack of "bench strength" heading into the 2024 presidential election, naming a host of Democrat contenders that have dominated government leadership positions but have not seemed to resonate with voters.
STUART VARNEY: It is 644 days to the presidential election in 2024. It may be a little early to speculate who will run and win, but let's do it anyway.
Let me put it like this. 
The Republicans have a raft of strong candidates. Donald Trump, Ron DeSantis, Mike Pompeo, Nikki Haley, and Senator Tim Scott is going to Iowa, and you know what that means. That's bench strength, and that's something Democrats don't have.
The president is expected to announce he's running. He's 80 now. He'd be 82 in November 2024, and 86 at the end of a second term. Age and cognitive ability really do count.
BIDEN APPROVAL RATING HOLDS UNDERWATER, JUST 28% SAY AMERICA HEADING IN RIGHT DIRECTION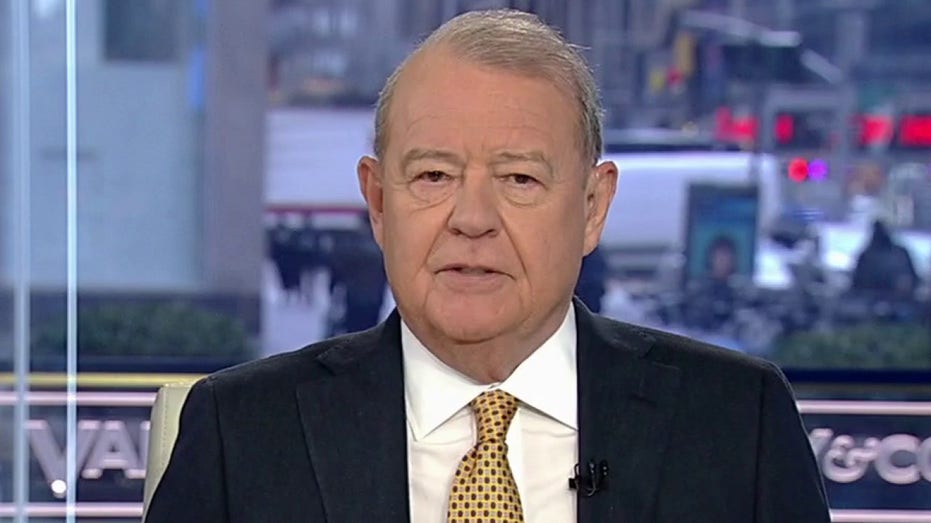 Look at the headline in The Washington Post: "Some Democrats fret about (Vice President) Harris' prospects." Yes, they do. She is no shoo-in.
On a Boston radio station, Senator Elizabeth Warren seemed to question whether Harris should run for president.
Warren quickly walked it back. But the damage was done. The Biden-Harris team is not politically that strong.
VARNEY: ANOTHER BIDEN FAILURE, ANOTHER HARRIS EMBARRASSMENT
Who else? California Governor Gavin Newsom. Please. Get Real. The highest poverty rate in the country. Hundreds of thousands leaving the state. Highest taxes, the biggest inequality gap, and a school system in shambles. A candidate like that will not get 270 electoral college votes.
New Jersey Governor Phil Murphy? No way. He made a fortune at Goldman Sachs and then imposed punitive taxes on those who want to be rich. He barely won re-election as governor.
Senator Warren? A socialist, and socialists have passed their sell-by date.
Congressman Ro Khanna? Another socialist from the left coast.
New Jersey Senator Cory Booker. No name recognition, and what's he done?
Alexandria Ocasio-Cortez? No comment.
Let's not forget the Gallup poll that showed government and leadership are now the voters' biggest concerns.
ECONOMY, INFLATION REMAIN TOP VOTER CONCERNS AHEAD OF MIDTERM ELECTIONS
Democrats dominate our government and Democrats dominate our leadership. Seems like we're not happy with that. 
State of play? The Republicans have bench strength. The Democrats do not.