After iPhone's Debut, Cook Must Reposition Apple Brand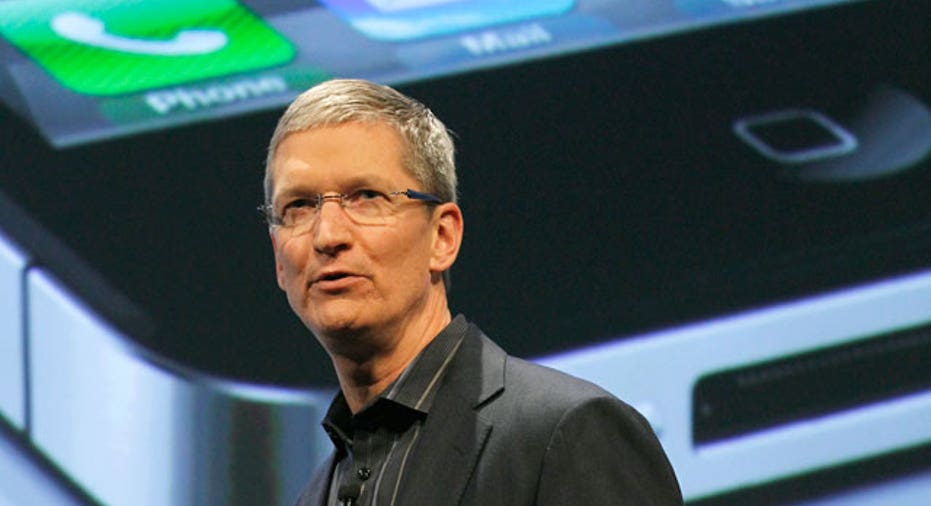 With Google Inc Android phones gaining momentum, Cook is likely sticking to established battle plans at this critical juncture. But longer term, he may be better off moving the company out from under Jobs' gargantuan shadow. The Apple co-founder bequeathed a mystique and cachet to the brand that will be near-impossible to replace, cultivating a community of fans hooked on ease of use and rich content.
It's those perceptions Cook -- who in two months on the job has already shown Wall Street and Silicon Valley glimpses of what an Apple without Steve Jobs might look like --- must focus on preserving rather than the inimitable aura of the co-founder who died last week at the age of 56.
"There's no question Apple is going to go through a time of transformation. There's a lot of risk around the brand," said Tim Calkins, a marketing professor at Northwestern University's Kellogg School of Management who has advised clients like Eli Lilly & Co. "A lot of pressure will fall on Tim Cook to step up. The hard part is, he's not Steve Jobs, nor can he try to be."
Cook has the luxury of time to ponder his next step. Advanced sales of the iPhone 4S -- despite disappointing fanboys and pundits hoping for more than an enhanced iPhone 4 -- surpassed one million in its first 24 hours globally, smashing the 600,000 for the iPhone 4, though that model was sold in fewer countries.
Sales in stores begin October 14 in Japan, Australia, France, UK, Germany, Canada and the United States.
Some analysts expect fourth-quarter iPhone shipments of as much as 30 million or more, almost double from a year ago.
The fifth iteration of the iconic smartphone comes with a faster processor and a better and more light-sensitive camera, but little else to separate it from its predecessor. But tech experts say the real gems lie beneath the phone's familiar sleek casing.
Influential reviewers Walt Mossberg and David Pogue raved about "Siri" -- a voice-command activated assistant that understands and responds to spoken commands and questions in context, such as queries about the weather or a friend's phone number. Pogue called it "crazy good, transformative, category-redefining speech recognition."
"Despite Siri, the iPhone 4S isn't a dramatic game-changer. Some new features are catch-ups to competitors," Mossberg wrote in the Wall Street Journal. "It isn't perfect, and is labeled a beta, but it has great potential and worked pretty well for me, despite some glitches."
Both reviewers marveled at Siri's ability to hold conversations, from basic "give me directions to ..." to quirkier discourses.
"When I asked it, 'What's the best phone,' it said, 'Wait ... there are other phones?'" Mossberg wrote.
BLAST FROM THE PAST
Cook now faces the monumental task of not only preserving, but also advancing Apple's lofty status in the industry and among fickle gadget consumers. Moreover, he must do that while honoring his former boss and mentor, a master showman who time and again displayed an uncanny instinct for driving consumer tastes.
"Things for the next two years are pretty much set in stone in terms of what they want to achieve, and the new kind of product focus they are putting out. After three years, the new management is going to make its mark," said Jack Salzman, principal and founding member of Kings Point Capital Management. "If there is any pressure on the new Apple management, its probably going to be self-imposed, because of the void that was left by Steve Jobs."
The product pipeline is where Cook needs to stamp his own authority on the company. He can stick to script only so long before he risks stagnation and damaging the brand. Apple needs to find a formula divorced from Jobs' persona, observers say.
"They've got to find a new voice in the market. Steve Jobs was so much the face of Apple," Calkins said. "Protect the core elements of the brand, but at the same time, move forward."
"You can't turn Apple into a memorial for Steve Jobs," he added. Cook shouldn't "be afraid to make changes in the way the company communicates and reaches out to consumers."
Branding and marketing aside, ultimately Apple's products -- not their hype -- need to be judged on their own merits.
Apple's meticulously scripted marketing blasts are the stuff of Silicon Valley legend. After rumor and speculation builds across the Internet, the company sends out a cryptic email invitation to tease the product. That, in turn, is typically followed by a splashy extravaganza that culminates in a global first-day sales event across the globe that often has people lining up around the block days in advance.
"Past this launch, there isn't really a killer new launch. I am sure they have got a number of products in development," said Pat Becker, a portfolio manager at Becker Capital Management. "But once the phone is out, you will have all the price points covered, you have got the different carriers covered. To me, that's' a start toward reaching saturation in the phone market."
(Reporting by Supantha Mukherjee in New York and Edwin Chan in Los Angeles; Editing by Peter Lauria, Bernard Orr)