States charge more for electric cars as new laws take effect
The new year will bring new charges for some owners of electric vehicles, as an increasing number of states seek to plug in to fresh revenue sources to offset forgone gas taxes.
In Hawaii, the charge will be $50. In Kansas, $100. In Alabama and Ohio, $200.
New or higher registration fees go into effect Wednesday for electric vehicle owners in at least eight states. For the first time, a majority of U.S. states will impose special fees on gas-free cars, SUVs and trucks — a significant milestone as the trend toward green technology intersects with the mounting need to pay for upgrades and repairs to the nation's infrastructure.
TESLA FACES BURGEONING THREAT IN ELECTRIC VEHICLE MARKET
Though electric and plug-in hybrid vehicles comprised less than 2% of new vehicle sales in 2018, their market share is projected to rise substantially in the coming decade. State officials hope the new fees will make up for at least part of the lost gas tax revenue that is essential to their road and bridge programs.
GET FOX BUSINESS ON THE GO BY CLICKING HERE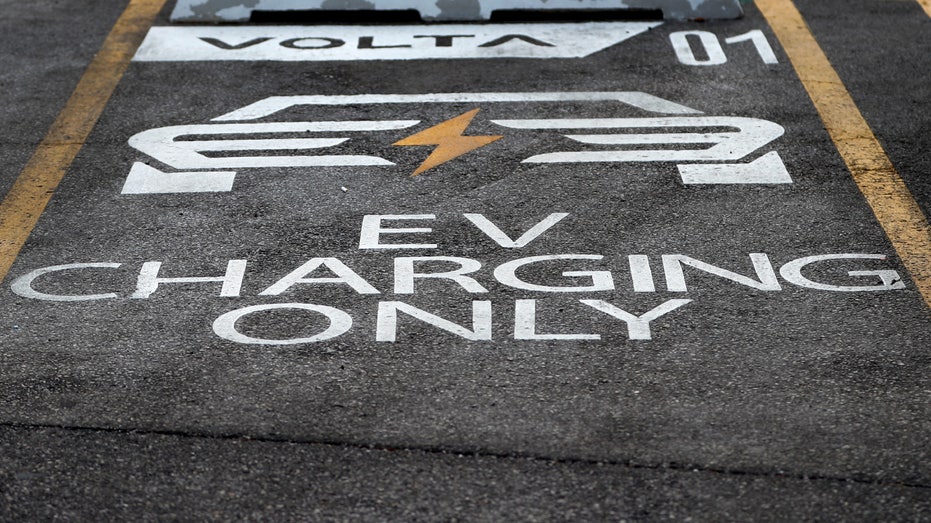 "I think states are still trying to determine what is a fair or equitable fee on these electric vehicle owners," said Kristy Hartman, energy program director at the National Conference of State Legislatures.
Until now, the federal government and some states have offered incentives to people to buy electric vehicles. But federal tax credits are phasing out for some of the most popular models made by Tesla and General Motors, and some states also are switching course.
Ticker
Security
Last
Change
Change %
TSLA
TESLA INC.
995.65
-34.86
-3.38%
GM
GENERAL MOTORS CO.
56.24
-2.56
-4.35%
TESLA FILES PATENT FOR LASTERS THAT CLEAN YOUR CAR'S WINDSHIELD
Illinois, for example, had offered a two-year license plate for electric vehicles for $35, a sizable discount over its basic $98 annual registration fee. Under a law that raised both registration fees and fuel taxes, electric vehicle owners will have to pay the new basic annual rate of $148, plus an additional $100 intended to offset the lost fuel taxes.
"It's kind of a blanket penalty for anyone who chooses to go electric," said Neda Deylami, a Tesla owner who founded Chicago for EVs, a group that advocates for electric vehicles.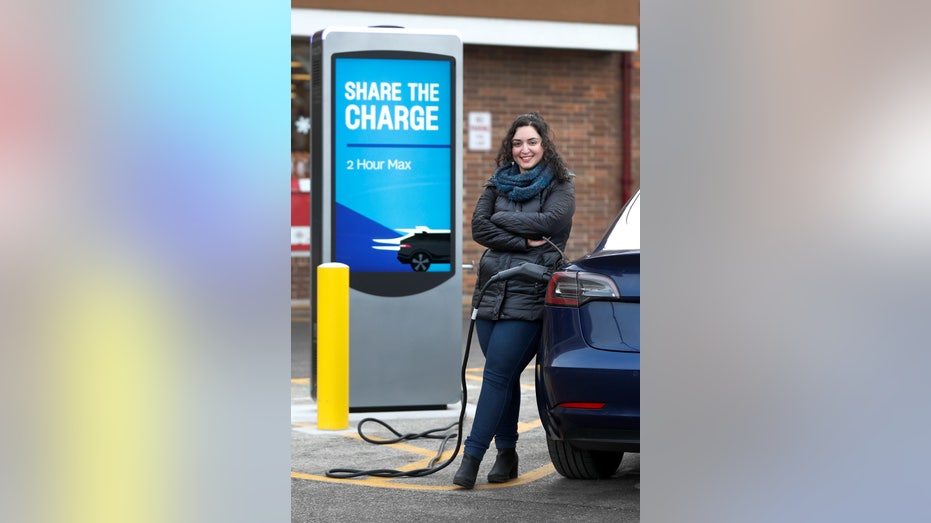 Three-quarters of the revenue from Alabama's new $200 fee on electric vehicles and $100 fee for plug-in hybrids will go to fund state and local roads and bridges. The other quarter will fund grants for electric charging infrastructure and will expire once electric and plug-in hybrid vehicles surpass 4% of all vehicles in the state.
The fee is designed to bring "more than just a fairness relative to maintenance and construction of infrastructure," said Alabama state Rep. Bill Poole, a Republican, who sponsored the legislation. "I think it went further in terms of planning for the future."
VW TO INTRODUCE 34 MODELS IN 2020 AMID ELECTRIC CAR PUSH
Because average commuting distances vary by vehicle owner, it's difficult to set a universally fair fee for electric vehicles, said Loren McDonald, a California-based industry analyst who runs the website EV Adoption.
"States are actually being very reasonable about this," McDonald said, noting that some are charging less than what vehicle owners might otherwise pay for fuel taxes.
Other states with new or higher electric vehicle fees taking effect in 2020 include Iowa, Oregon and Utah. California, which accounts for nearly half of all electric vehicle sales in the U.S., is to collect a $100 fee on new "zero-emission" vehicles starting July 1.