US agrees to sell 20 HIMARS to Netherlands for $670 million
HIMARS has helped Ukraine's military blunt Russia's advance
The U.S. on Thursday approved the Netherlands' potential $670 million purchase of High Mobility Artillery Rocket Systems (HIMARS). The HIMARS has become in high demand following their provision to Ukraine last summer and its effectiveness in carrying out precision strikes against Russian forces in the months since.
The State Department granted a favorable determination for the foreign military sale, which the Defense Security Cooperation Agency (DSCA) published and notified Congress as required by law. That begins a period of congressional review in which lawmakers could theoretically hold a vote to block the sale, although that's unlikely to occur given the Netherlands' status as a key NATO ally. Barring action by Congress, the deal can be finalized and move to procurement in the next few weeks.
The Netherlands has asked to buy 20 M142 HIMARS launchers, 80 M57 Army Tactical Missile System (ATACMS) missile pods, 77 Guided Multiple Launch Rocket System (GMLRS) rocket pods, plus a number of support vehicles, radars and spare parts. The deal, which is valued at $670 million, includes training and technical support from the U.S. government and contractors.
CHINA ANNOUNCES NEW SANCTIONS AGAINST LOCKHEED MARTIN, RAYTHEON FOR TAIWAN MILITARY SALES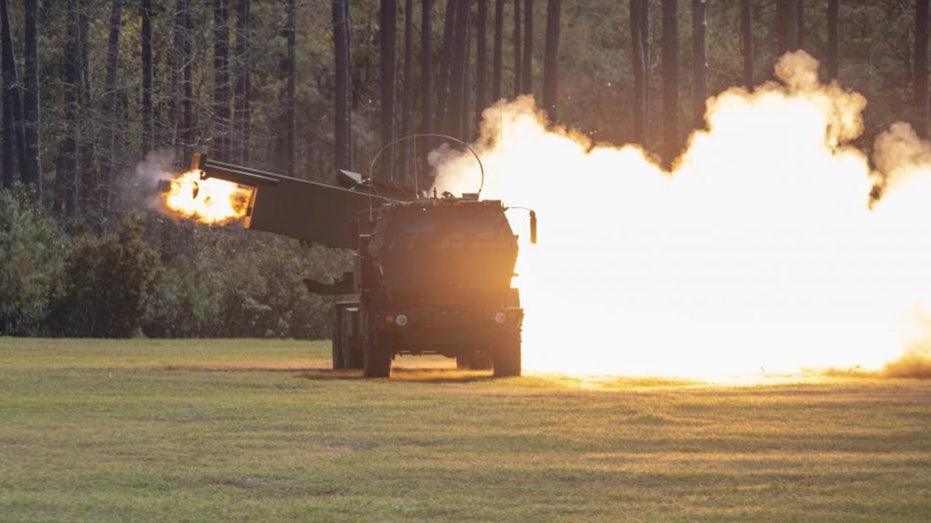 The HIMARS is made by Lockheed Martin and has been in service with the U.S. since 2010 with the Army and Marine Corps. Aside from Ukraine, several foreign militaries currently field the HIMARS, including Jordan, Romania, Singapore and the United Arab Emirates. 
Other countries that have received approval to buy HIMARS in recent years include Australia, Estonia, Latvia, Lithuania and Taiwan, while Poland's request to purchase 18 HIMARS launchers plus more than 1,500 precision-guided munitions for about $10 billion was approved just last week.
US APPROVES POLAND'S BID TO BUY $10 BILLION IN HIMARS, AMMUNITION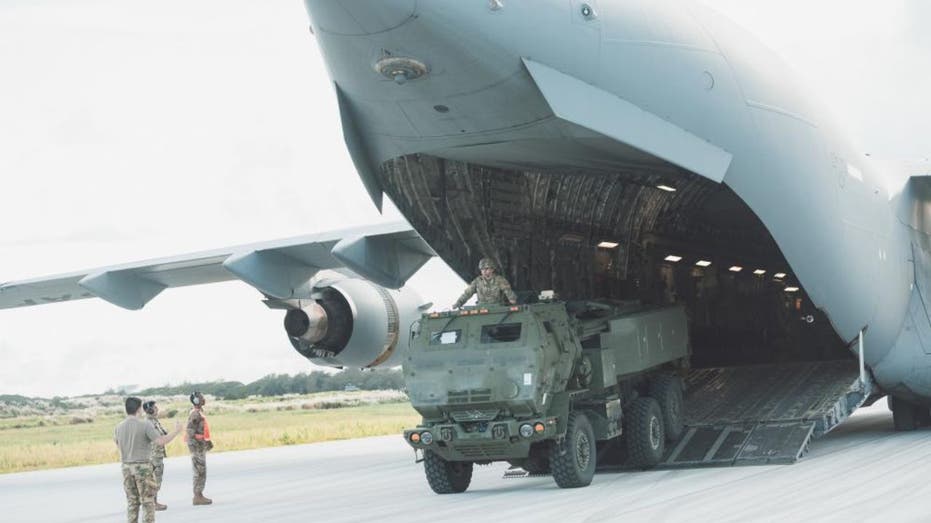 The U.S. has provided at least 20 HIMARS to Ukraine since June 2022, with a further 18 expected to be delivered in the future. Initially, the Biden administration balked at providing the systems to Ukraine following Russia's invasion in February 2022, partly due to a concern that Russia could use the provision of the advanced artillery platform as a pretext to escalate the war.
Since its arrival in Ukraine, the mobility and firepower of the precision rocket artillery system helped stem Russia's advance and set the stage for Ukraine's counteroffensive last summer and fall, particularly with strikes on Russian logistical depots and hubs.
Regarding the HIMARS sale to the Netherlands, the DSCA announcement said it will "support the foreign policy goals and national security objectives of the United States by improving the security of a NATO Ally that is a force for political stability and economic progress in Europe."
UKRAINE'S AMMUNITION DEMANDS ARE 'MANY TIMES HIGHER' THAN SUPPLY, NATO CHIEF SAYS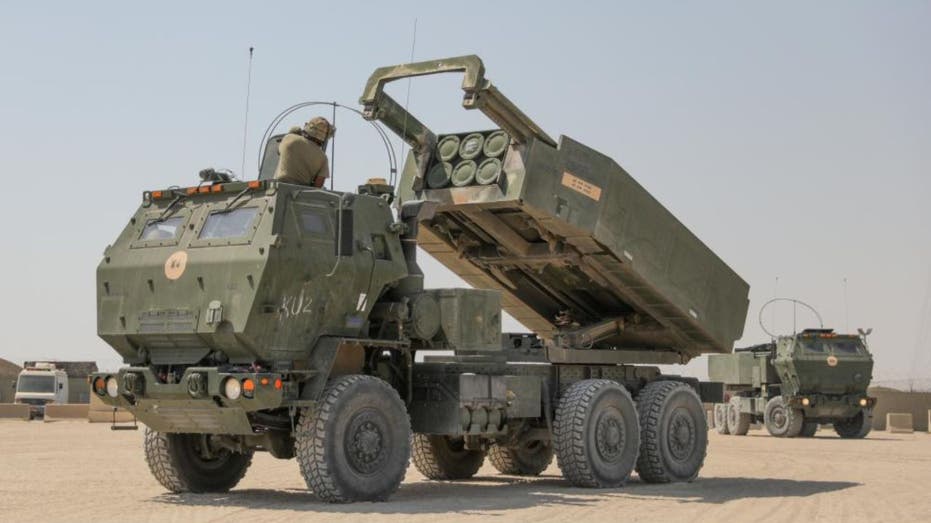 "The proposed sale will improve the Netherlands's military goals of updating capability while further enhancing interoperability with the United States and other allies," the announcement continued. "The Netherlands intends to use these defense articles and services to modernize its armed forces and expand its capability to strengthen its homeland defense and deter regional threats. The Netherlands will have no difficulty absorbing this equipment into its armed forces."
DSCA added, "There will be no adverse impact on U.S. defense readiness as a result of this proposed sale."
Last year, Lockheed Martin announced plans to expand HIMARS production to 96 systems annually. It began last year at a production rate of 48 systems a year and had reached a rate of about 60 per year as of the end of 2022. The company was awarded a $431 million contract in December for full-rate production to support the needs of the U.S. military and overseas allies and partners. 
GET FOX BUSINESS ON THE GO BY CLICKING HERE
A recent report by the Center for Strategic and International Studies (CSIS) warned about the status of the U.S. military's stockpiles of key munitions and the defense industrial base's capacity to quickly ramp up production in the event of a potential war with China. CSIS warned that the U.S. "would likely run out of some munitions – such as long-range precision-guided munitions – in less than one week in a Taiwan Strait conflict."
The CSIS report classified the U.S. military's inventories of HIMARS as "medium" and recommended that the Pentagon consider making commitments for multiyear acquisitions to encourage investments in surge capabilities. It also suggested exploring the co-production of HIMARS with Poland as a means of "ally-shoring" production to boost capacity and support an economic partnership.
Ticker
Security
Last
Change
Change %
LMT
LOCKHEED MARTIN CORP.
454.49
+4.82
+1.07%