Ukraine's ammunition demands are 'many times higher' than supply, NATO chief says
Wait times for some types of ammunition have more than doubled since Russia's invasion of Ukraine
NATO Secretary-General Jens Stoltenberg warned that Ukraine is consuming ammunition far faster than its allies in NATO can provide it, which is ramping up pressure on Western defense contractors to expand capacity to continue arming Ukraine while replenishing depleted stockpiles.
"The war in Ukraine is consuming an enormous amount of munitions and depleting Allied stockpiles," Stoltenberg said Monday ahead of NATO meetings. "The current rate of Ukraine's ammunition expenditure is many times higher than our current rate of production. This puts our defense industries under strain."
Stoltenberg noted that "the waiting time for large-caliber ammunition has increased from 12 to 28 months," and that "orders placed today would only be delivered 2½ years later." According to some estimates, Ukraine is firing up to 6,000-7,000 artillery shells per day, around one-third of the daily amount Russia is using nearly one year into the war. 
US APPROVES POLAND'S BID TO BUY $10 BILLION IN HIMARS, AMMUNITION
Large-caliber ammunition like what Stoltenberg describes are typically 155 mm artillery shells in NATO militaries. Although some current NATO members that were formerly part of the Warsaw Pact prior to the collapse of the Soviet Union have 152 mm and 122 mm artillery, much of those Soviet-era inventories have already been provided to Ukraine as the country's military relied primarily upon that type of weaponry prior to the influx of NATO aid in the past year.
The NATO chief said that with Russia beginning a long-anticipated spring military offensive against Ukraine, NATO member states "must continue to provide Ukraine with what it needs to win and to achieve a just and sustainable peace."
US COULD QUICKLY RUN OUT OF MUNITIONS IN CONFLICT WITH CHINA, DEFENSE INDUSTRY UNPREPARED: REPORT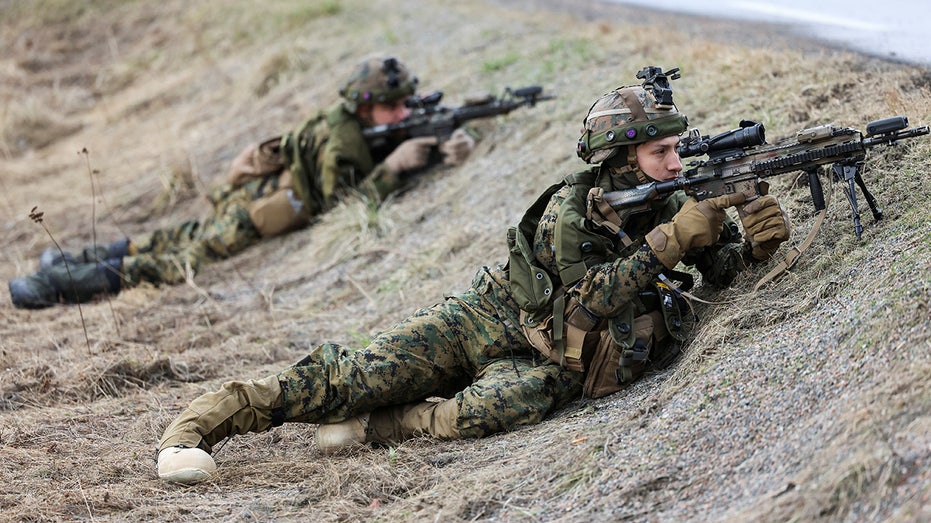 "It is clear that we are in a race of logistics. Key capabilities like ammunition, fuel and spare parts must reach Ukraine before Russia can seize the initiative on the battlefield. Speed will save lives," he told reporters in Brussels.
The Center for Strategic and International Studies (CSIS) recently released a 44-page report that warned U.S. stockpiles of critical weapons systems are low. In particular, it noted that, in the event of a conflict between the U.S. and China over Taiwan, the U.S. "would likely run out of some munitions – such as long-range, precision-guided munitions – in less than one week in the event of Taiwan Strait conflict." 
OMNIBUS CONTAINS $11.9B FOR PENTAGON TO REPLENISH WEAPON SYSTEMS SENT TO UKRAINE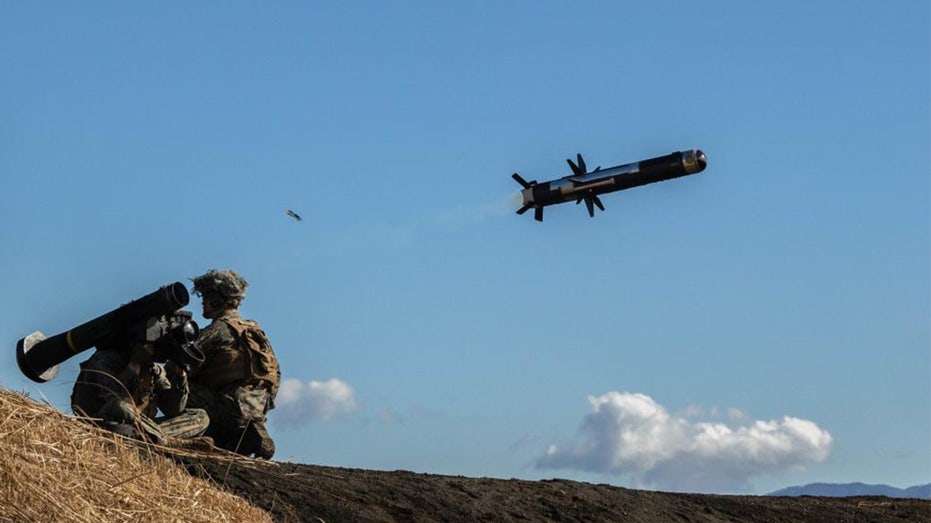 It added that the war in Ukraine has "exposed serious deficiencies in the U.S. defense industrial base and serves as a stark reminder that a protracted conflict is likely to be an industrial war that requires a defense industry able to manufacture enough munitions, weapons systems and materiel to replace depleted stockpiles." 
The CSIS report flagged inventories of several key weapons systems as being low, including the Javelin anti-armor weapons, Stinger anti-aircraft missiles, 155 mm howitzers, 155 mm artillery rounds and counter-artillery radars. It also noted that U.S. policy bars exports of cluster munitions with a dud rate greater than 1%.
GET FOX BUSINESS ON THE GO BY CLICKING HERE
CSIS flagged inventories of Excalibur precision-guided 155 mm artillery rounds as being medium and referenced that about 5,200 of the rounds have been provided to Ukraine. The think tank's report noted that defense contractors have committed to tripling the annual production of 155 mm shells over the next few years.
The Associated Press contributed to this report.