AT&T, Discovery eye combining networks, studio and streaming services
AT&T shareholders would own a big stake in the new entity,
AT&T Inc. is in talks to combine a big portfolio of media assets, including CNN, with Discovery Inc., according to people familiar with the matter, a deal that would mark a major strategy shift for the telecom giant as the traditional TV business faces prolonged pressure.
The talks, which cover CNN and other parts of AT&T's WarnerMedia division, including the TNT and TBS cable channels, are advanced and an agreement could be reached by Monday, the people said. Should there be a deal, AT&T shareholders would own a big stake in the new entity, some of the people said. The people cautioned that a deal isn't done yet and the talks could still fall apart. Other details of the potential transaction couldn't be learned.
A deal between WarnerMedia and Discovery, whose portfolio includes its namesake network and HGTV, would further consolidate a media business buffeted by cord-cutting and competition from streaming video.
AT&T SELLS PART OF DIRECTV TO BUYOUT FIRM TPG
Ticker
Security
Last
Change
Change %
T
AT&T INC.
21.17
-0.14
-0.66%
DISCA
n.a.
n.a.
n.a.
n.a.
DISCB
n.a.
n.a.
n.a.
n.a.
The talks signal a major pullback by AT&T, which placed a massive bet on media with its 2018 acquisition of Time Warner Inc. for around $81 billion. That deal made it the world's most indebted nonfinancial company.
Bloomberg earlier reported that AT&T was in talks to combine media assets with Discovery.
Both AT&T and Discovery face daunting challenges in the traditional TV business, as more consumers go without cable and satellite TV connections. Since 2010, about 35 million households have dropped their subscriptions to pay-TV channel packages or have skipped signing up in the first place, according to market research firm MoffettNathanson LLC..
AT&T has staked much of its future in media on HBO Max, an expanded online version of the premium cable channel that is designed to compete with big streaming rivals like Netflix Inc. and Walt Disney Co. 's Disney+. Discovery, which specializes in nonfiction programming, has its own streaming service called Discovery+.
AT&T has had opportunities in recent years to divest CNN, which was regularly attacked by former President Trump. But the telecom company held on to it, viewing the network as a valuable financial contributor. CNN's ratings boomed during election season, thrusting it into the top spot in total prime-time viewership, but the network has lost ground amid a wider decline in news ratings. Fox News regained the No. 1 spot in that category.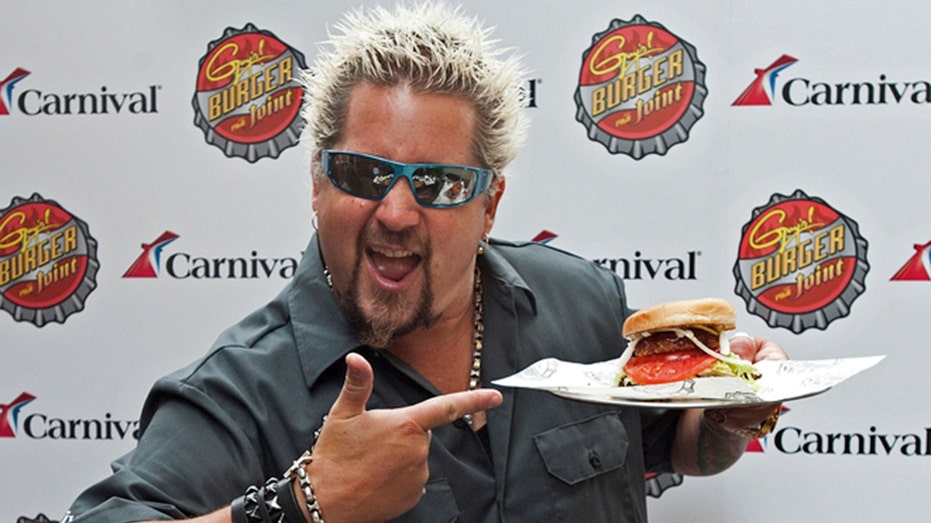 Fox News parent Fox Corp. and Wall Street Journal parent News Corp share common ownership.
FANDUEL, TURNER SPORTS AGREE TO EXCLUSIVE PARTNERSHIP
TNT and TBS carry general entertainment programming, but much of their value is in their rights to air major sporting events, including NBA basketball and college basketball's "March Madness" tournament. Some employees in these cable channels—once known as the Turner networks—have complained AT&T has starved them of resources and attention, as it favors HBO Max. AT&T executives have disputed that charge. WarnerMedia Chief Executive Jason Kilar said at a recent investor conference that a recent seven-year deal to air National Hockey League games was "a sign to the market that we are investing in the Turner networks" for the long haul.
AT&T still earns most of its profits from mobile-phone and broadband service. Its reported net debt surged to $169 billion at the end of March following an expensive Federal Communications Commission auction for wireless spectrum licenses. The Dallas-based company will need to spend billions of dollars over the coming years to build and maintain an ultrafast fifth-generation wireless network that can keep up with rivals T-Mobile US Inc. and Verizon Communications Inc.
AT&T had talks in recent years with Discovery and HGTV owner Scripps Networks before Discovery acquired it in 2018, according to people familiar with the matter. Some investors have since complained about AT&T's stewardship of its media assets and the debt it amassed to close the Time Warner deal. Shares closed Friday at $32.24, down about 25% since mid-2016.
The business is now a conglomerate pulled in several directions by its debt load, its obligations as a telecom network operator and the big-budget outlays of its film and TV studios. The company also pays a quarterly dividend that costs about $15 billion a year. Its board last year froze the dividend amount after more than 30 years of annual increases but stopped short of cutting a payout that many investors depend on for steady income.
The channels at the heart of WarnerMedia's TV business are the latest in a series of assets assembled by former AT&T Chief Executive Randall Stephenson that are now on the block. The wireless giant earlier this year reached a deal with private-equity firm TPG to shed a 30% stake in its DirecTV business for $1.8 billion. Most of the pay-TV unit consists of satellite-TV operations that the company bought in 2015 for $49 billion.
CLICK HERE TO READ MORE ON FOX BUSINESS
John Stankey, who became CEO of the conglomerate last year, has said he would treat no asset as sacred and can shed any business that doesn't contribute to its parent's overall value. At the same time, he has said the company remains committed to HBO Max as the cornerstone of an entertainment business that keeps wireless and broadband customers engaged while earning a healthy profit itself.
Discovery, known for TV shows such as "90 Day Fiancé" and "Diners, Drive-Ins and Dives," has recently stepped up its investment in the streaming-video sector. The company placed most of its shows into a single streaming service called Discovery+ and operates niche services such as Eurosport Player and Food Network Kitchen. Together, Discovery's streaming services have 15 million subscribers globally.