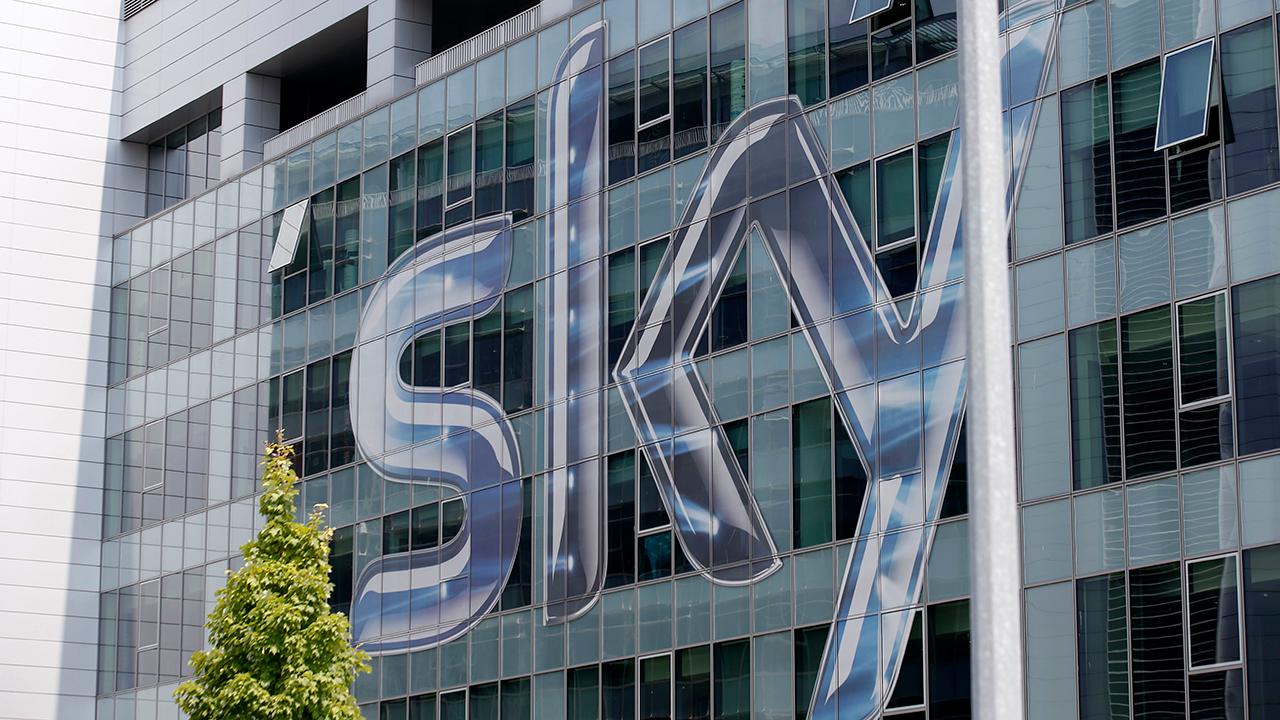 The battle for control of European pay-TV giant Sky PLC is coming to a head and could impact the broader fight between Comcast Corp. and Walt Disney Co. to acquire most of 21st Century Fox Inc.'s entertainment assets.
Fox, which already owns 39% of Sky, lifted its bid to purchase the rest of the company by more than 30%, topping an offer from Comcast. Fox's GBP14-a-share offer values Sky at GBP24.5 billion ($32.5 billion).
Comcast late Wednesday increased its offer to GBP14.75 per share, implying a value of $34 billion for Sky. Comcast also said its cash offer has been recommended by the Sky's independent committee of directors.
Depending on how the auction for Sky plays out, Comcast could decide to focus its efforts on the European operator and drop its pursuit of a broad set of Fox assets, a person familiar with the matter said.
Fox separately has put up for sale entertainment properties including its Hollywood movie and TV studio, regional sports networks and a stake in streaming service Hulu. That deal also would include its Sky holding and other international assets.
Disney is currently in the lead for the Fox assets after reaching an agreement to pay $71 billion in cash and stock, topping a $65 billion all-cash offer from Comcast.
Comcast is now weighing how high to go, both on Sky as a stand-alone deal and the bigger set of Fox properties.
Comcast's urgency on the Sky transaction is partly driven by the timeline of U.K. regulators, the person familiar with the matter said. Comcast is expected to formalize an offer for Sky by Friday and could increase it then, the person said.
A Comcast spokeswoman didn't immediately respond to a request for comment.
The role of the U.K. Takeover Panel, a regulatory body that polices corporate deal-making, is creating an unusual dynamic in the trans-Atlantic bidding war. As Disney and Comcast bid higher for the package of Fox assets, the implied value of Sky also rises, forcing both sides to raise their bids for Sky.
"You are basically bidding against yourself," said the person familiar with the matter.
The panel could force Fox to raise its bid further, based on a calculation of Sky shares derived from the Disney offer. The panel has said it would make a ruling on the matter, but didn't say when.
If Comcast winds up only acquiring Sky, the company believes it would make strategic sense. "It's basically a mini-Comcast-NBCU," the person familiar with the matter said, referring to Comcast's purchase of NBCUniversal, which created a mix of distribution and content assets like those that Sky owns.
| Ticker | Security | Last | Change | %Chg |
| --- | --- | --- | --- | --- |
| CMCSA | COMCAST CORP. | 38.61 | +0.14 | +0.36% |
| DIS | WALT DISNEY COMPANY | 115.25 | +0.96 | +0.84% |
| FOXA | 21ST CENTURY FOX | 51.17 | +0.45 | +0.89% |
Fox said Sky's independent directors have agreed to its new offer. Fox launched its bid for all of Sky more than 18 months ago. Since then, the deal has been embroiled in a U.K. government review, which was expected to draw to a close later this week.
Sky is one of the crown jewels of Rupert Murdoch's media empire. It could help both Disney and Comcast compete with tech giants like Netflix Inc. Sky produces its own content while its satellite and broadband offerings reach millions of European households. Both Disney and Comcast view Sky as a route to expand their media and distribution channels overseas.
Comcast has a pending bid for all of Sky worth GBP12.50 a share.
Under the terms of the new pact Fox said it reached with Sky's independent directors, Fox has the option to lower the threshold of shareholder support required to approve the deal to just over half. At the moment, it requires support from 75% of Sky's non-Fox shareholders.
The deal, though, continues to keep the door open for a more streamlined approach -- should the two sides decide to change the structure under U.K. law. Such a change would allow a simple majority of all shareholders to wave the deal through.
A number of hedge funds, including American activist investor Elliott Management Corp., have bought into Sky, and would likely oppose any bid they felt undervalued Sky.
The government had been weighing for months whether Fox's consolidation of Sky -- which operates a popular news channel in the U.K. -- would constitute an overconcentration of ownership among British news media. Mr. Murdoch and his family are major shareholders in 21st Century Fox as well as News Corp, which owns several large U.K. newspapers. News Corp also owns The Wall Street Journal.
The U.K. culture minister has indicated a separate deal by Fox to sell Sky News to Disney would be sufficient in preventing any overconcentration of ownership.
Fox said it had obtained previous consent from Disney for the higher offer. Fox will take on larger debt to fund the deal. That liability will ultimately fall to Disney, assuming it completes its deal for Fox.
Mr. Murdoch also hedged his bets to some extent. Fox said that in the event the Disney and Fox deal falls apart because of regulatory issues, Disney will pay Fox GBP1 for every share of Sky that Fox buys as part of Wednesday's higher offer. That caps Fox's real exposure to GBP13 a share, should it not end up being acquired by Disney.
21st Century Fox is the parent company of FOX Business.