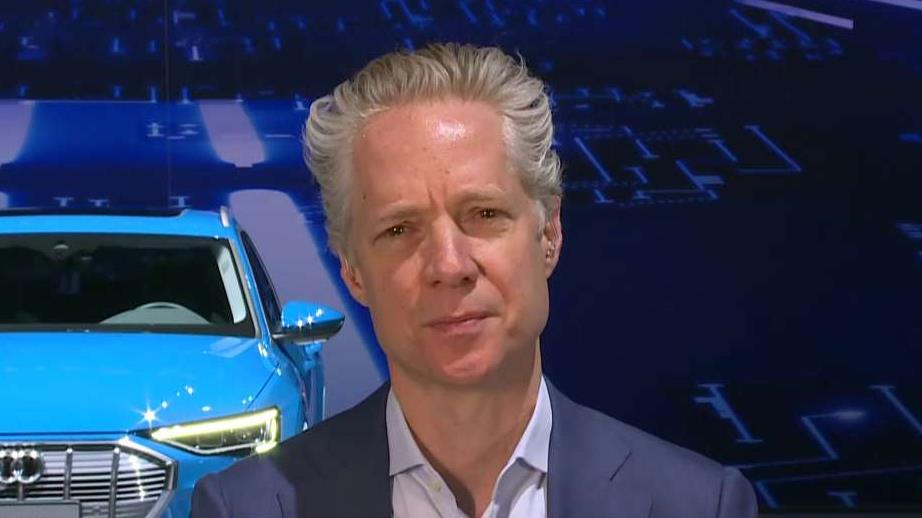 New supercars, SUVs and electric cars stole the spotlight at the Paris Motor Show.
A Bugatti with an eye-popping price tag and a pair of roofless Ferraris made their public debuts at the semi-annual auto show this week. BMW brought its own sports car, while German rivals Audi and Mercedes-Benz introduced new SUVs.
Here are some of the top cars in Paris:
Bugatti Divo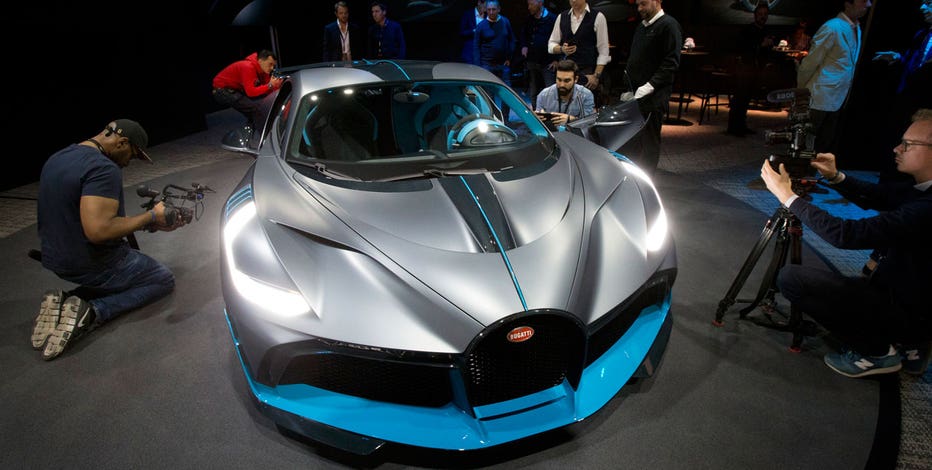 Media people gather next to a 5 million euro Bugatti Divo during a media presentation on the eve of Paris Auto Show in Paris, Monday, Oct. 1, 2018. (AP Photo/Michel Euler / Associated Press)
Bugatti, the Volkswagen-owned French supercar builder, has outdone itself with the Divo, a $5.8 million coupe with a top speed of 236 mph. The Divo's massive 8-liter, 16-cylinder engine produces 1,500 horsepower from the factory.
The Divo's predecessor, the Chiron, sold for more than $3 million.
Only Chiron owners had an opportunity to buy one of 40 Divos, and all of them have already sold out.
Ferrari Monza SP1 and SP2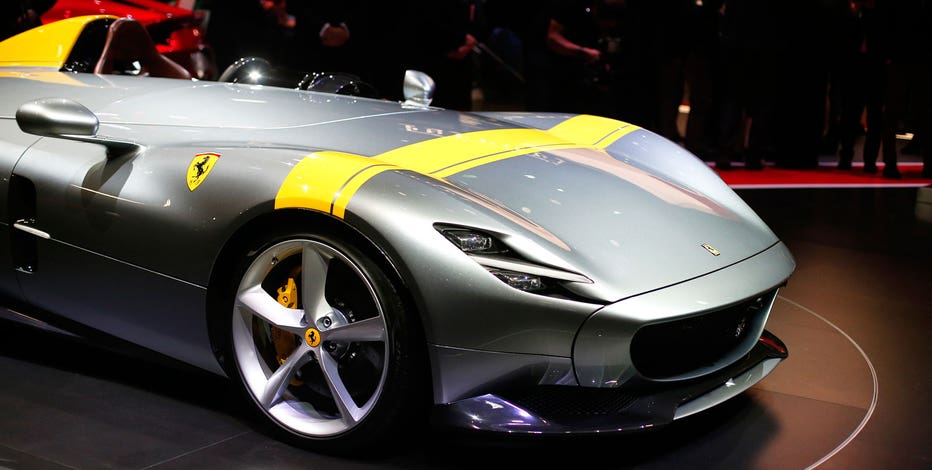 The Ferrari Monza SP1 is on display at the Auto show in Paris, France, Tuesday, Oct. 2, 2018, 2018. (AP Photo/Thibault Camus / Associated Press)
The first vehicles in Ferrari's new Icona series were detailed in the company's presentation to shareholders last month. The Monza SP1 and SP2 – a one- and two-seat sports car, respectively – arrived in Paris to much fanfare. The cars were designed with open cockpits, resembling race cars of the 1940s and 1950s. They also feature Ferrari's most powerful engine ever used in a road-legal model. Both Monzas have 6.5-liter V12 engines that generate 810 horsepower.
Like the Bugatti Divo, Ferrari's Monzas are sold out. Based on prices in Italy, Ferrari sold the Monzas for around $1.85 million, including custom apparel designed with luxury clothing companies. The Italian supercar maker offered 499 examples to existing customers.
BMW Z4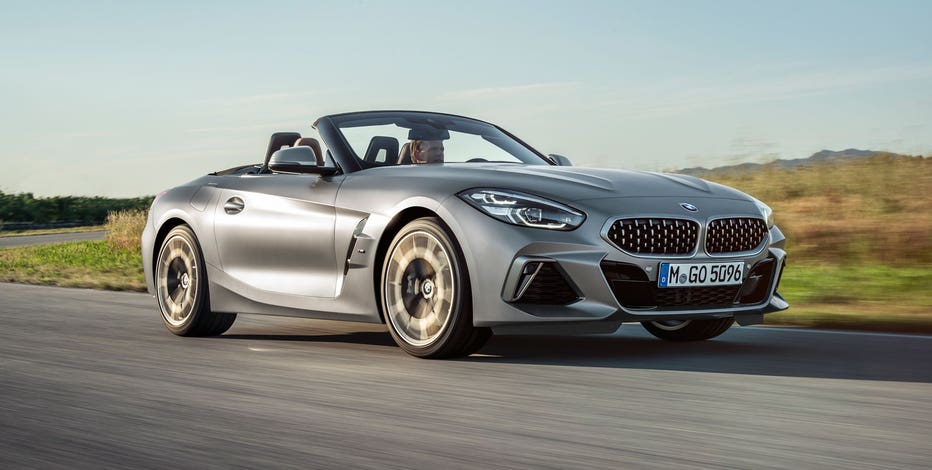 BMW has redesigned its two-seat convertible with new safety technology and an even sportier look, among other upgrades. The Z4's six-cylinder engine has 340 horsepower. The car can go from zero to 62 mph in 4.5 seconds.
The Z4 will arrive in the U.S. next year. Prices start at $47,268 in Europe for the four-cylinder model.
Audi e-tron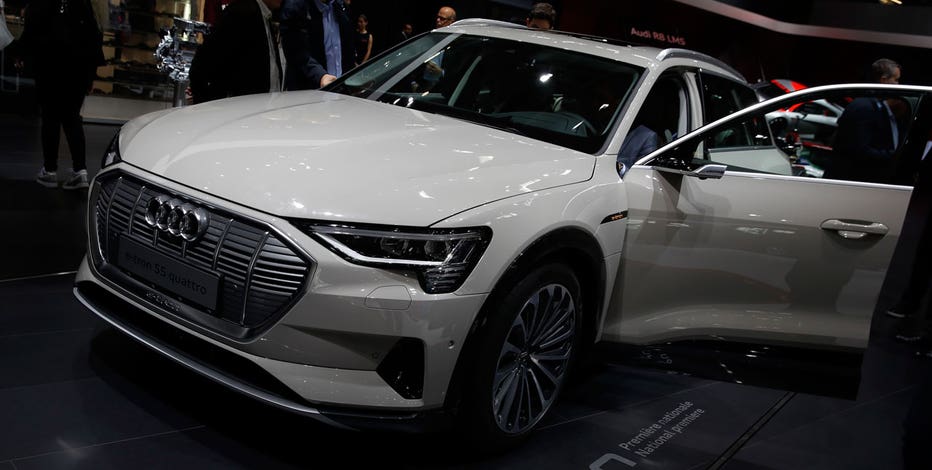 An Audi e-tron 55 quattro is on display at the Auto show in Paris, France, Wednesday, Oct. 3, 2018, 2018. (AP Photo/Christophe Ena / Associated Press)
The German luxury automaker revealed its first all-electric model in San Francisco last month. The e-tron, a crossover scheduled to arrive in the U.S. next year, is powered by two electric motors. It has a zero-to-60 mph time of 5.5 seconds and a top speed of 124 mph.
Audi partnered with Amazon to provide installation of home-charging systems. The company will also offer some free charging at public stations through four years of ownership. The e-tron has a range of 248 miles based on European tests. It can reach an 80 percent charge in about 30 minutes.
The entry-level e-tron will start at $75,795 including destination fees. Limited-edition First Edition models will cost at least $87,695.
Mercedes-Benz GLE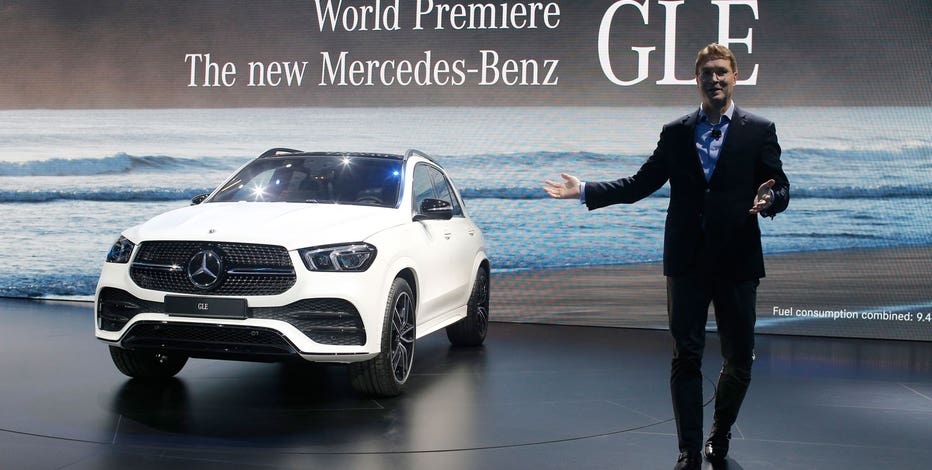 Ola Kallenius, member of the Board of Management of Daimler AG. Group Research & Mercedes-Benz Cars Development, presents the new Mercedes GLE during a media preview at the Auto show in Paris, France, Tuesday, Oct. 2, 2018, 2018. (AP Photo/Thibault Camus / Associated Press)
The best-selling SUV for Mercedes-Benz has a slightly longer wheelbase and more interior room. The 2020 GLE will come with a gasoline or diesel engine, while a "mild hybrid" electrical system can send power to the wheels to save fuel.
The GLE is scheduled to arrive in 2019. Prices will be announced closer to the launch date.
BMW 3-Series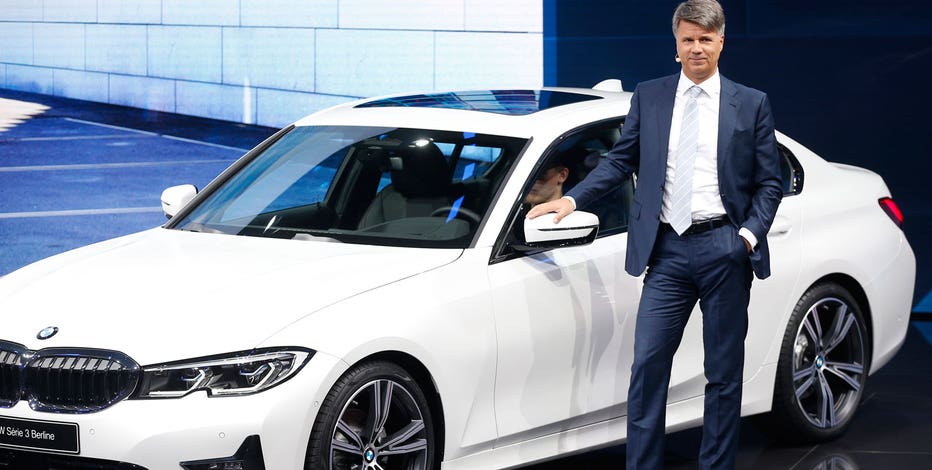 Harald Kruger, CEO and Chairman of the Board of Management of BMW AG, poses in front of the new BMW series 3 during a media preview at the Auto show in Paris, France, Tuesday, Oct. 2, 2018, 2018. (AP Photo/Thibault Camus / Associated Press)
BMW introduced the seventh generation of the 3-Series, its line of luxury sports sedans. The 2019 330i and 330i xDrive get a 2-liter turbocharged I4 engine with 255 horsepower. BMW said high-performance M340i and M340i xDrive models, featuring six-cylinder inline engines with about 382 horsepower, will hit the market in the spring.
The 330i will arrive in March. Prices begin at $41,245 including destination fees.