Audi e-tron SUV is the brand's first all-electric model
Audi unveiled its first all-electric model, joining other luxury automakers in launching battery-powered SUVs.
The 2019 Audi e-tron made its global debut early Tuesday at a time when manufacturers are aggressively investing in electric vehicles and taking on upstart Tesla in the process. General Motors, BMW, Mercedes-Benz and other traditional automakers are spending billions of dollars to develop new electrified models.
The five-seat Audi e-tron has two electric motors, and all-wheel drive comes standard. It has a zero-to-60 mph time of 5.5 seconds and a top speed of 124 mph.
Audi has partnered with Amazon Home Services to provide exclusive installation of digital home-charging systems for e-tron owners. Audi is also offering 1,000 kWh of complimentary charging through Electrify America for four years of ownership. The Electrify America network will have nearly 500 fast-charging sites completed or under development in 40 states by July 2019, according to Audi.
The e-tron's battery system stores 95 kWh of energy, offering about 248 miles of range based on European tests. At high-speed public charging stations, the e-tron can reach an 80 percent charge in about 30 minutes. A charger is also provided for residential use with standard 120-volt outlets or 240-volt outlets.
The e-tron will arrive in U.S. dealerships during the second quarter of 2019. It will be built in a new Audi plant in Brussels. The entry-level Premium Plus trim will come with a starting price of $75,795 including destination fees. Limited-edition First Edition models will start at $87,695. Audi said U.S. customers can begin configuring vehicles and placing orders.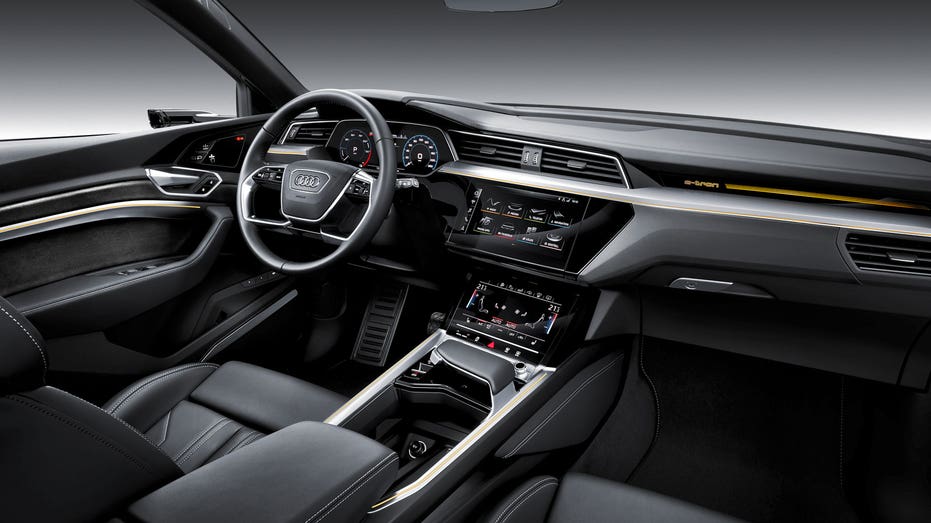 Audi's introduction of the e-tron comes just two weeks after rival Mercedes-Benz revealed its first electric SUV, the 2020 EQC. BMW and Porsche have their own luxury electric SUVs in the works, while Jaguar has already entered the fray with the I-PACE.