First Republic Bank executives sold $12 million in stock in months before crash
Insider sales at bank are exempt from normal disclosure rules
Top executives of First Republic Bank sold millions of dollars of company stock in the two months before the bank's shares plummeted during the panic over the health of regional lenders.
The bank's chief risk officer sold on March 6, according to government documents. Two days later, Silicon Valley Bank shocked the market and sent other banks into freefall. First Republic was among the worst hit.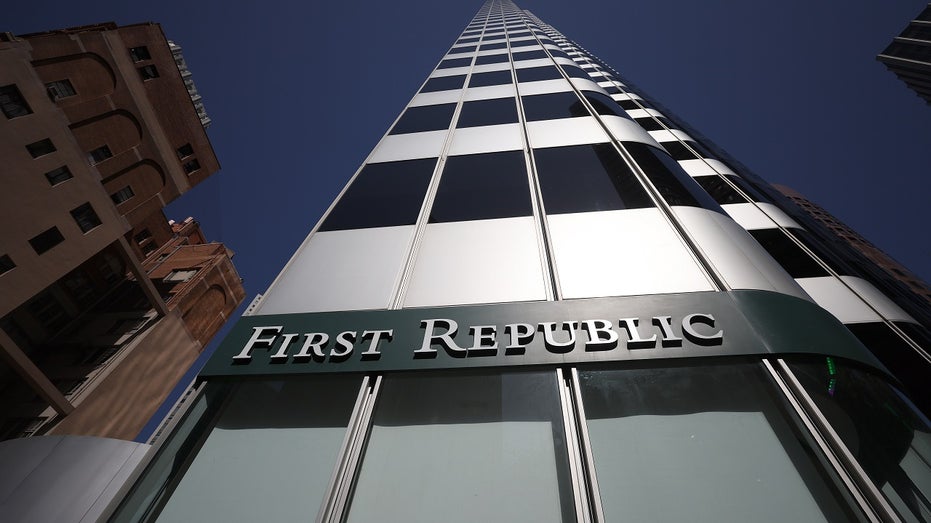 Executives had been selling for months, the documents show. Executive Chairman James Herbert II has sold $4.5 million worth of shares since the start of the year. In all, insiders have sold $11.8 million worth of stock so far this year at prices averaging just below $130 a share. The bank's chief credit officer, its president of private wealth management and chief executive together sold $7 million worth of stock.
First Republic's stock has tumbled further this week, falling 21% on Wednesday and an additional 22% as of midday Thursday, to $24.13. Credit-rating firm S&P Global Ratings downgraded the bank's credit by four notches to a speculative or "junk" rating.
PETER THIEL SAYS HE HAD $50M IN SILICON VALLEY BANK WHEN IT SHUT DOWN
The executives' trades went largely unnoticed. Unlike insider sales at most companies, those at First Republic aren't required to be reported to the Securities and Exchange Commission. SEC filings of insider sales are scrutinized by investors for clues about a company's prospects.
Instead, the trades were reported to the Federal Deposit Insurance Corporation. A handful of banks currently file these forms to the FDIC, which posts them on a website where the documents can be accessed one at a time. First Republic also publishes the disclosures individually on its website.
As of Wednesday, First Republic is the only company listed on the S&P 500 index that doesn't file its insider trades with the SEC, a Wall Street Journal analysis shows. Signature Bank was similarly exempted, but its shares were replaced in the index Wednesday after its closure on Sunday.
The quirk in the reporting rules goes back to the Securities Act of 1933, which exempted banks from registering their securities with the SEC.
The sales at First Republic came before a catastrophic stretch that saw Silicon Valley Bank, Signature and Silvergate Bank collapse in five days and share prices crater for several others, including First Republic. The Justice Department is looking at insider sales made by Silicon Valley Bank executives a week before that bank's failure, the Journal reported.
YELLEN SAYS US BANKING SYSTEM 'REMAINS SOUND' IN WAKE OF RECENT TURMOIL
A First Republic spokesperson said the bank and its executives declined to comment on the sales. A spokesman for Mr. Herbert, 78, said his sales were consistent with his annual estate planning and philanthropy, with more than a fifth of the proceeds donated to charity.
The failures of SVB and Signature Bank came as fears grew about unrealized losses being carried on the banks' balance sheets. Investors decided that First Republic was similarly vulnerable. The fair value of the bank's asset portfolio was $26.9 billion less than its book value, and the difference was well above its equity of $17.4 billion. More than two-thirds of the bank's deposits were uninsured, leaving it vulnerable to a run if customers grew nervous about its ability to fund their withdrawals.
Ticker
Security
Last
Change
Change %
SIVB
SVB FINANCIAL GROUP
106.04
-161.79
-60.41%
JPM
JPMORGAN CHASE & CO.
127.18
-3.37
-2.58%
WFC
WELLS FARGO & CO.
37.20
-1.28
-3.33%
C
CITIGROUP INC.
44.80
+1.08
+2.48%
BAC
BANK OF AMERICA CORP.
27.64
-0.95
-3.32%
The biggest banks in the U.S., including JPMorgan Chase & Co., are discussing a joint rescue of First Republic that could include a sizable capital infusion to shore up the beleaguered lender, people familiar with the matter said. A deal could be unveiled as early as today. Any rescue would likely be done at a share price well below the levels where the executives sold stock.
Sehwa Kim, an accounting professor at Columbia Business School, studied the impact of the FDIC filings and found that the market doesn't react to them the way it does to the more readily available disclosures filed with the SEC.
"Insider-trading filings on the FDIC site have little reaction in the beginning compared to those filings on the SEC's," Mr. Kim said of his research, which also found that insiders at banks that didn't file with the SEC were more likely to engage in selling ahead of negative news.
SIGNATURE BANK FACED CRIMINAL PROBE BEFORE FIRM'S COLLAPSE
Mr. Herbert, First Republic's executive chairman, sold $4.5 million worth of shares in January and February, in two sales worth 7% and 5% of his holdings at the time, respectively, the documents show.
Robert Thornton, the bank's president of private wealth management, executed the largest single sale in terms of value and proportion of holdings over the past few months, the documents show. On Jan. 18, Mr. Thornton sold 73% of his outstanding shares in First Republic for $3.5 million. It was his first trade since 2021.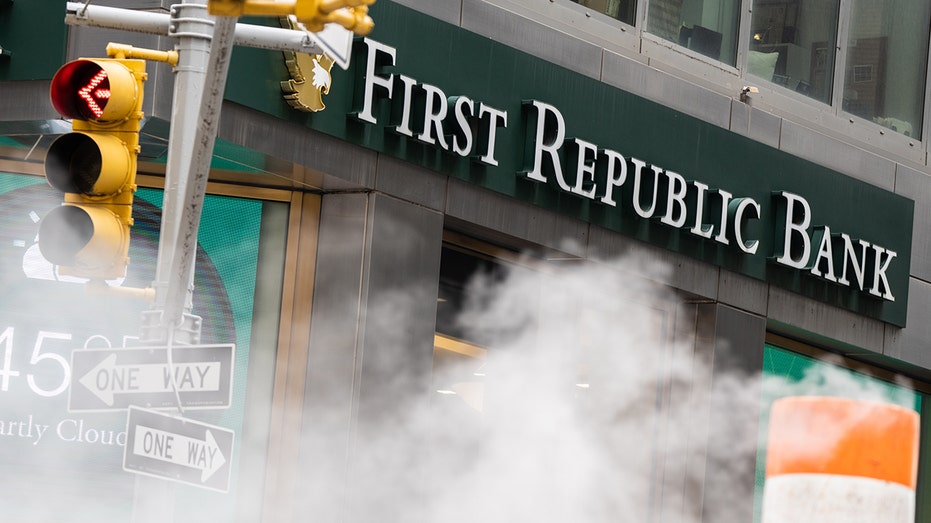 Other executives made sizable sales that were smaller proportions of their total holdings. All of the executives received new shares during the period.
First Republic's Chief Executive Officer Michael Roffler sold nearly $1 million in January, according to the documents. The sale and another of $1.3 million worth of shares he sold in November were his first since July of 2021 and the largest proportionally of his holdings since 2017.
The bank's chief credit officer, David Lichtman, sold $2.5 million worth of shares over three sales in 2023, the documents show. The last came on March 6, two days before Silvergate Bank closed and Silicon Valley Bank disclosed a $1.8 billion loss that triggered its bank run. Mr. Lichtman and his spouse had already sold $2.5 million in November and December. Their seven trades over five months was the most sales they made in such a time period, according to the filings.
GET FOX BUSINESS ON THE GO BY CLICKING HERE
None of the filings for the executives' sales indicate that they were executed under 10b5-1 plans, which are pre-scheduled sales designed to insulate insiders from accusations of trading on nonpublic information.
Those plans have come under scrutiny of late, and the SEC recently changed the rules for the program to implement a 90-day waiting period between filing or changing a 10b5-1 plan and executing a trade.