Activision CEO Kotick 'will stay' in unlikely event Microsoft merger fails: sources
Microsoft announced its intention to acquire Activision Blizzard in January 2022
Activision Blizzard CEO Bobby Kotick is in it to win it with the $69 billion merger with Microsoft, sources close to the situation tell FOX Business, but even if regulators were to derail the planned tie-up, he "will absolutely remain at the gaming giant to run the company."
The same sources said confidence remains high inside Activision that the U.K.'s Competition and Markets Authority (CMA) – which sources told FOX Business is "the only regulatory body that really matters" in the merger case – will look at the numbers and realize the acquisition will not hurt gamers, despite what the CMA alleged on Wednesday.
The CMA released its provisional findings early Wednesday regarding the impact of the deal between Microsoft, which makes the Xbox gaming console, and Activision Blizzard, known for its wildly popular gaming franchises, including "Call of Duty," "World of Warcraft" and "Candy Crush." The CMA wrote that the merger "may be expected to result in a substantial lessening of competition (SLC) in gaming consoles and cloud gaming services in the UK."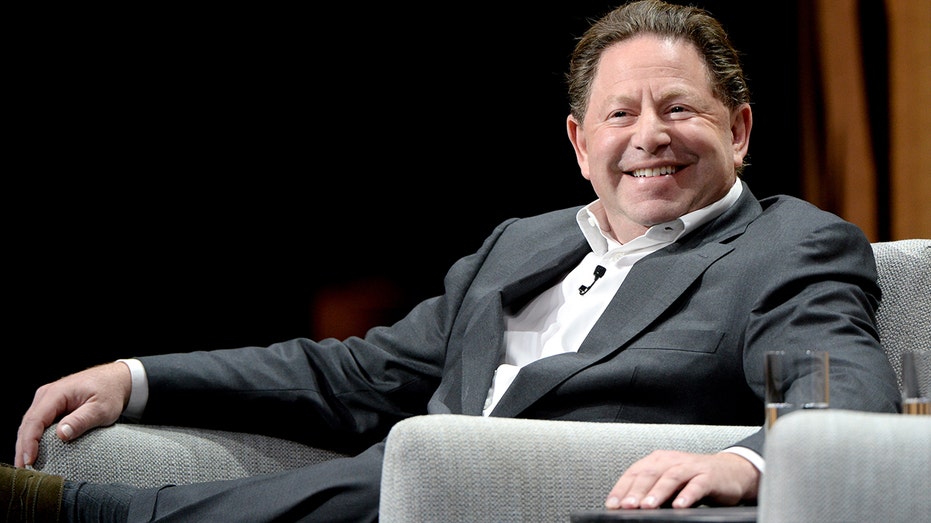 MICROSOFT-ACTIVISION DEAL HITS NEW STUMBLING BLOCK
The 16-page document expressly notes concern about how Microsoft might wield outsized strength post-merger.
"In relation to gaming consoles, we provisionally found that Xbox and PlayStation compete closely with each other and that Activision's Call of Duty (CoD) is important to the competitive offering of each. The evidence suggests that, after the Merger, Microsoft would find it commercially beneficial to make CoD exclusive to Xbox or available on Xbox on materially better terms than on PlayStation," the document read.
"We provisionally found that this would substantially reduce competition in gaming consoles to the detriment of gamers – Xbox and PlayStation gamers alike – which could result in higher prices, reduced range, lower quality, worse service, and/or reduced innovation," it continued.
Microsoft could be scratching its head at that one. In response to the CMA's provisional report, Microsoft issued a statement repeating its earlier pledge that it would grant "100% equal access to Call of Duty" across all major platforms, including PlayStation.
Ticker
Security
Last
Change
Change %
MSFT
MICROSOFT CORP.
332.89
+6.97
+2.14%
ATVI
ACTIVISION BLIZZARD INC.
78.66
+1.52
+1.97%
SONY
SONY GROUP CORP.
95.98
+0.94
+0.99%
ACTIVISION CEO ON MICROSOFT'S $68.7 BILLION DEAL: REGULATORS DON'T HAVE EXPERIENCE
Rima Alaily, Microsoft's corporate vice president and deputy general counsel, told the videogame website Eurogamer, "What does 100% mean? When we say equal, we mean equal. Ten years of parity. On content. On pricing. On features. On quality. On playability."
Analysts also swiped at the CMA's case. In outlining why Microsoft might still be in the pole position to win the merger fight, MoffettNathanson's Clay Griffin, who has an outperform on Activision and a $95 price target, put out a note after the CMA released its initial findings which bluntly stated: "We certainly think the decision, on both accounts, is the wrong anti-trust conclusion" and that "structural remedies – i.e., divesting CoD (Call of Duty), divesting the Activision segment, and/or divesting the Activision segment and the Blizzard segment" in order to satisfy regulators is neither realistic nor necessary to ensure a fair and competitive gaming market. "We won't spend much time here; this is a complete non-sequitur for obvious reasons."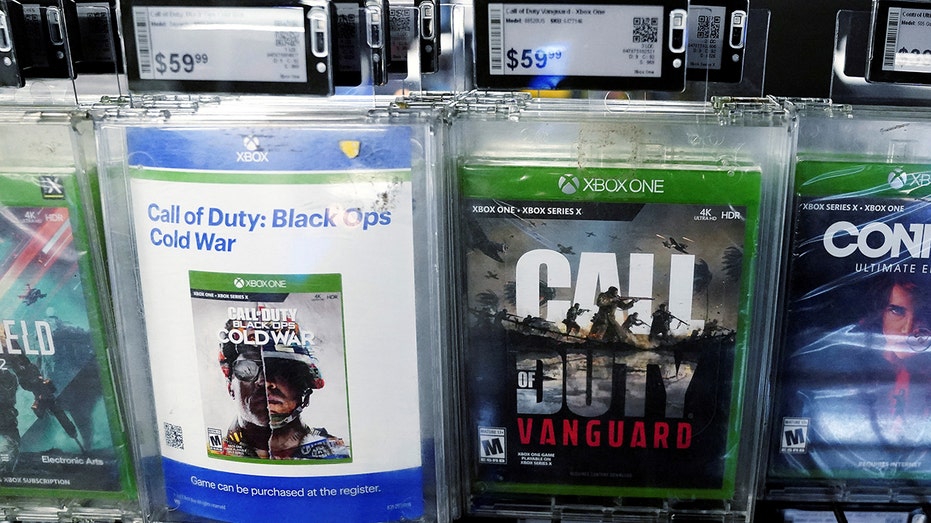 Griffin also noted Microsoft has communicated to the CMA that the tech giant has existing and potential contractual arrangements that ensure third-party platforms access to "Call of Duty."
"This is not new or controversial. Microsoft has committed to this from the very beginning," he wrote in the note.
Sources told FOX Business the reason the CMA is the "only real potential roadblock" among regulatory bodies is that once the U.K. regulator makes a decision, unlike the U.S. Federal Trade Commission, it offers companies no legal recourse such as a trial.
"Microsoft and Activision would win any U.S. litigation merely on the facts," the sources said.
Sony's PlayStation has a commanding lead in console market share in both the U.K. and Europe, and also leads in the U.S., according to both Ampere Analysis and Statista. Microsoft's Xbox comes in second place followed by Nintendo's Switch.
CLICK HERE TO GET THE FOX BUSINESS APP
Sources tell FOX Business both Kotick and an as-yet-unnamed Microsoft executive – possibly Xbox chief Phil Spencer or Microsoft President Brad Smith (who earlier helmed the company's defense against previous antitrust accusations by EU regulators) will "be on a plane by late February" to make the case before the CMA's April deadline.