Ford Ranger production returns to US at Michigan factory
Ford started production of the 2019 Ranger on Monday, officially bringing the midsize pickup truck back to the U.S. market.
Officials from the automaker and the United Auto Workers union gathered at the Michigan Assembly Plant to mark the beginning of Ranger production. Ford is investing $850 million in the 3,000-worker facility to build Ranger trucks and, starting in 2020, Bronco SUVs. In order to pave the way for the Ranger's launch, the Michigan Assembly Plant ended production of the Ford Focus early this year.
The Ranger will feature a 2.3-liter EcoBoost turbocharged four-cylinder engine paired with a 10-speed automatic transmission. Ford touted best-in-class payload, as well as new driver-assist safety technology and connectivity features with Apple CarPlay and Android Auto capability available.
Pricing starts at $25,395, including destination fees, for a SuperCab version with rear-wheel drive.
"Ford truck fans demanded a midsize pickup that's 'Built Ford Tough,' and we're delivering with our all-new Ranger that's specially designed and engineered for American truck customers," Joe Hinrichs, Ford's president of global operations, said in a statement. "At the same time, we're revitalizing our Michigan Assembly Plant and securing good-paying jobs for our hourly employees here in the U.S."
Ford is seeking to capitalize on strong demand for smaller trucks. The Toyota Tacoma leads the segment in sales this year, hitting 183,909 units through September. General Motors has sold more than 130,000 Chevrolet Colorado and GMC Canyon trucks combined. The Chevy and Toyota models have recorded 26.3 percent and 24.8 percent sales growth year-over-year, respectively.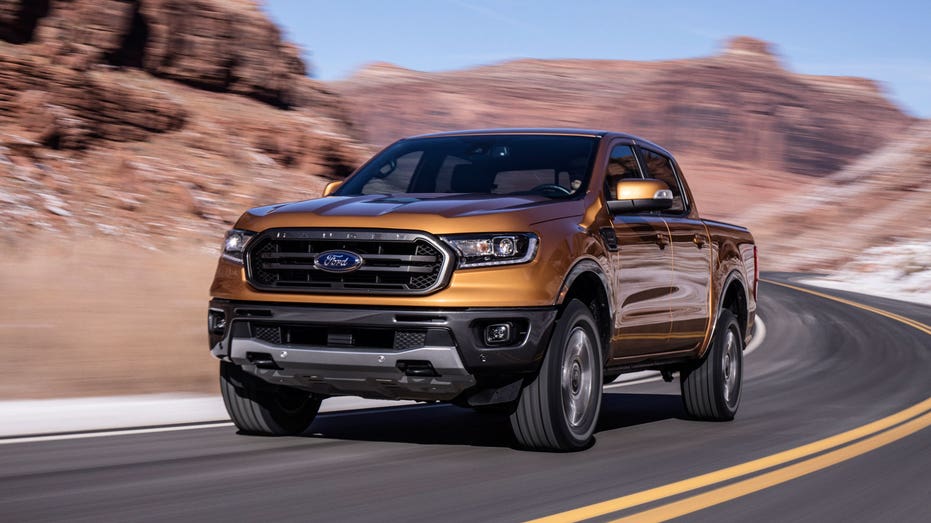 The Ranger, which last rolled off Ford's American assembly lines in 2011, is one of several new and refreshed vehicles in the Blue Oval's pipeline, including larger trucks. Following the Ranger's arrival, Ford will launch updated F-Series Super Duty trucks in 2019, and a redesigned F-150 is due to arrive a year later. Ford also plans to bring back the Bronco in a highly-anticipated launch.
Ford CEO Jim Hackett is spearheading a turnaround effort focused on redirecting investments to the profit-driving SUV and truck segments and accelerating the development of new technologies such as self-driving cars. Ford has said it will ditch most of its passenger-car models in North America and update 75 percent of its U.S. lineup by 2020.