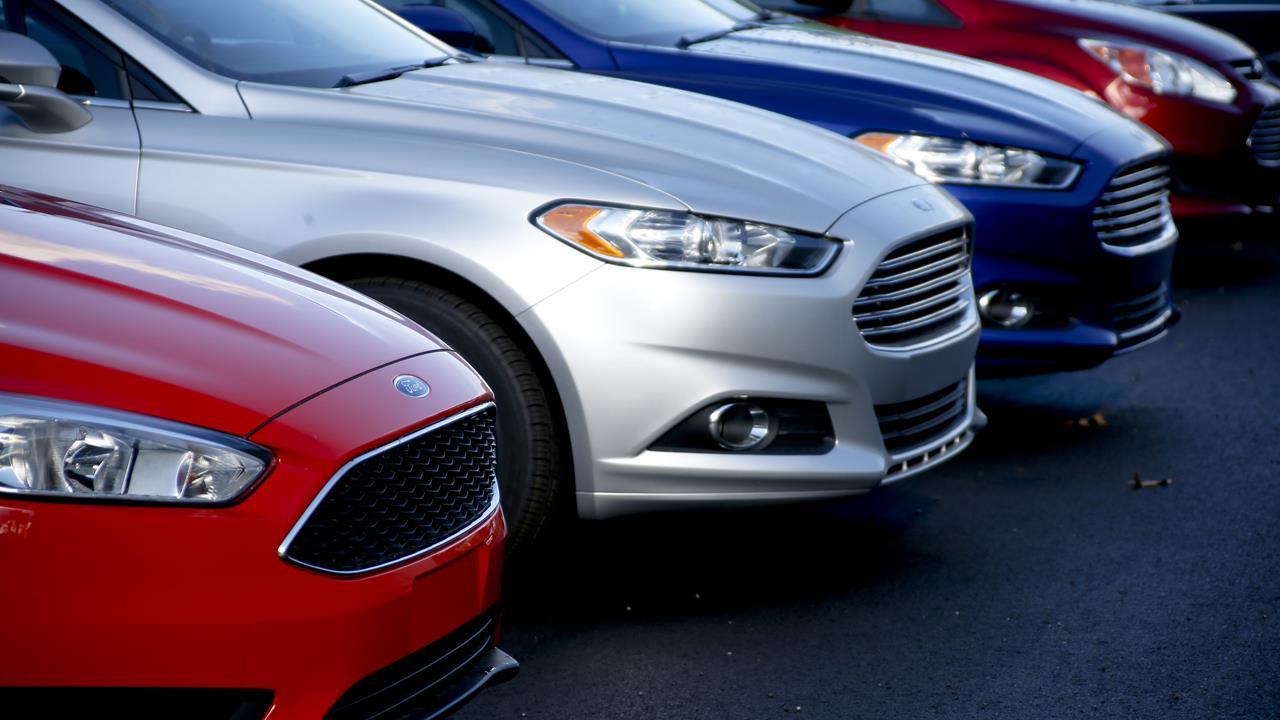 Connecticut, Massachusetts and Rhode Island are home to the most "responsible" car shoppers, according to an analysis by Edmunds.
Affordability has increasingly become a challenge for consumers interested in buying a new car, truck or SUV. Interest rates on auto loans are on the rise, and sticker prices have climbed above $35,000 on average. With car buying becoming a costlier venture, Americans can avoid bad purchases by paying at least 10 percent up front and getting pre-approved for a loan, among other tips, according to Edmunds.
The car-shopping website's study found that responsible car-shopping behavior is closely tied to how much research and preparation consumers do before buying or leasing a new vehicle. Edmunds said shoppers from the top five states in its ranking typically spent 55 percent more time on its online calculators compared to consumers living in the bottom five states. The amount of time shoppers spent using calculators on Edmunds.com had a stronger correlation to responsible behavior than any other indicator, including economic status, according to Edmunds.
"While some states have unique environmental conditions or regional preferences that may impact purchasing decisions, the primary driver behind responsible shopping is simply how informed shoppers are and how much they do to prepare before they even step foot into the dealership," Ivan Drury, Edmunds' senior manager of industry analysis, said in a statement.
Edmunds said its analysts parsed transaction, finance and economic data, in addition to Edmunds site data, to rank all 50 states.
Connecticut led the way in responsible car shopping, followed by Massachusetts, Rhode Island, Michigan and New Jersey. New Mexico was last in Edmunds' list. Arkansas, Alaska, Mississippi and Oklahoma also ranked among the states with the worst purchase behavior.
Connecticut's median household income of $74,168, adjusted for inflation, is the sixth-highest amount out of the 50 states and the District of Columbia, according to the U.S. Census Bureau's American Community Survey. New Jersey ($80,088) and Massachusetts ($77,385) rank third and fifth, respectively, while Rhode Island ($63,870) and Michigan ($54,909) are closer to the U.S. median household income of $60,336.
Edmunds analyzed information from more than 842,000 vehicle transactions between May and September. It focused on four factors across each state: the average percentage of trade-ins with negative equity, the average amount owed on negative equity trade-ins, average loan term lengths and average auto loan interest rates.
Just 10 percent of trade-ins in Connecticut have negative equity, and the state had the lowest amount owed on trade-ins, $4,500, and the lowest annual percentage rates (APR) of 4 percent on average. Connecticut's average loan term length of 64.2 months was also the lowest in the U.S.
New Mexico was the worst state in loan terms with an average length of 72.4 months. The state's share of transactions with a negative equity trade-in, 32 percent, was the second-highest in the nation. It also recorded the second-highest average APR of 7.1 percent.
Edmunds recommends that consumers get pre-approved for an auto loan, put at least 10 percent down and keep loan terms at 60 months or less. Shoppers who often experience "car fatigue" and plan on trading in their vehicle after a few years should consider leasing.
Residual values are another important consideration. Trucks and SUVs are holding their values far better than cars, and Edmunds warned that sedan buyers planning to upgrade within five years could owe more than what their car is worth.
Here's the full list of states ranked by Edmunds based on consumers' car-shopping behavior:
1. Connecticut
2. Massachusetts
3. Rhode Island
4. Michigan
5. New Jersey
6. Pennsylvania
7. Wisconsin
8. New York
T9. Hawaii
T9. Maine
T11. California
T11. Minnesota
13. South Dakota
14. New Hampshire
15. Delaware
16. Virginia
17. Indiana
18. Illinois
19. Iowa
T20. Kansas
T20. Ohio
22. Nebraska
23. North Dakota
24. Missouri
25. Vermont
26. Maryland
27. Oregon
28. Washington
29. Colorado
T30. Montana
T30. Utah
32. Tennessee
33. Kentucky
34. West Virginia
35. South Carolina
36. North Carolina
37. Idaho
38. Louisiana
T39. Alabama
T39. Nevada
T39. Wyoming
42. Georgia
43. Texas
44. Florida
45. Arizona
46. Oklahoma
47. Mississippi
48. Alaska
49. Arkansas
50. New Mexico