These are the best, worst states for driving: Report
Not only is Hawaii the worst state for driving overall, it also has the highest average gas prices
Hawaii may be a paradise, but it is also the worst state for driving, according to a new report.
On Tuesday, WalletHub published "2020's Best & Worst States to Drive in," which ranked all 50 states and found that Hawaii was at the bottom of the list.
Meanwhile, Iowa made it to the top.
FEDS CRACK DOWN ON EMOTIONAL SUPPORT ANIMALS ON FLIGHTS
Aside from the overall ranking, WalletHub also found that Vermont has the lowest car theft rate while Alaska has the highest.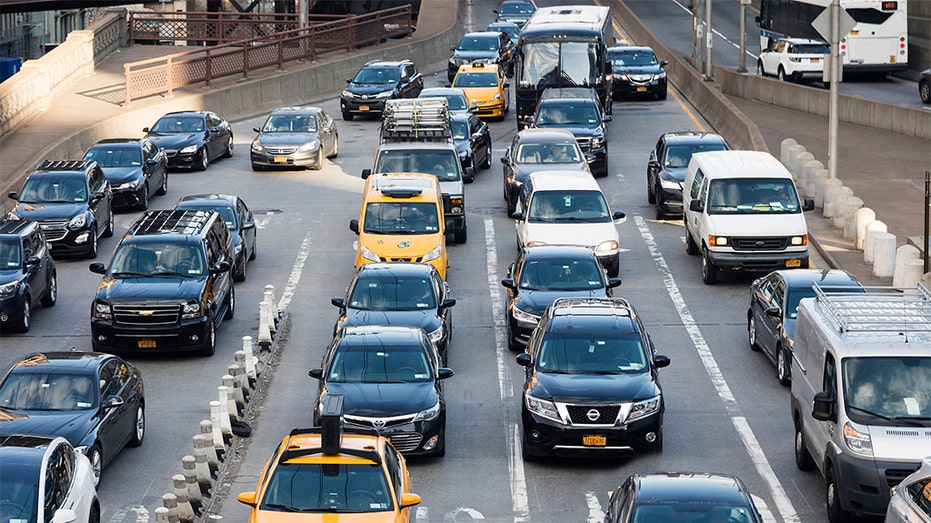 The financial website also found California has the most auto-repair shops per capita and the most car washes per capita, while Hawaii has the fewest auto-repair shops per capita and Vermont has the fewest car washes per capita.
According to the report, Mississippi has the lowest average gas prices and Hawaii has the highest.
TOYOTA ADDS 361K VEHICLES TO 2.9M-CAR TAKATA AIRBAG INFLATOR RECALL
For its methodology, WalletHub analyzed each state based on 31 metrics within four categories: cost of ownership and maintenance; traffic and infrastructure; safety and access to vehicles; and maintenance.
GET FOX BUSINESS ON THE GO BY CLICKING HERE
Some of the specific metrics included average gas prices, average annual car insurance premium, number of days with precipitation, road quality, average commute time by car, traffic fatality rate and gas stations per capita.
To see the extreme ends of the overall ranking, here are the best and worst states for driving, according to WalletHub.
CLICK HERE TO READ MORE ON FOX BUSINESS
Best States for Driving
1. Iowa
2. Tennessee
3. North Carolina
4. Texas
5. Nebraska
6. Georgia
7. Virginia
8. Indiana
9. Arkansas
10. Alabama
Worst States for Driving
50. Hawaii
49. Rhode Island
48. Washington
47. California
46. Colorado
45. Maryland
44. West Virginia
43. New Jersey
42. Alaska
41. Montana