New drugs are coming to market at sky-high prices
Trend follows rising pressure on companies to rein in repeat or annual price hikes for older drugs
A new Amgen Inc. lung-cancer treatment, Lumakras, carried a hefty price tag when it came out in 2021: $17,900 per patient monthly.
Just over a year later, in December 2022, a second drug for the same type of cancer, Krazati from Mirati Therapeutics Inc., had an even higher price: $19,750 a month — a 10% premium.
As drugmakers face rising pressure to rein in repeat or annual price hikes on existing drugs, new brand-name medicines are coming to market with ever-higher price tags on day one. Previously, companies would carefully consider whether to crack big price barriers when launching a drug, like $5,000 and then $10,000 a month. Now, many new drugs for cancer and rare diseases routinely exceed those price thresholds, often coming in at more than $20,000 a month.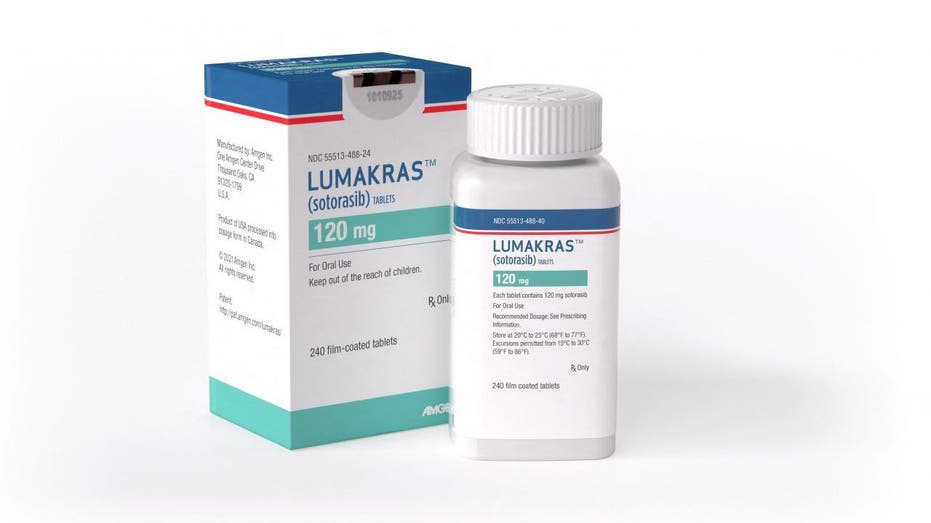 Ticker
Security
Last
Change
Change %
AMGN
AMGEN INC.
218.76
-2.00
-0.91%
MRTX
MIRATI THERAPEUTICS
37.98
-0.73
-1.89%
These higher starting prices for new drugs have contributed to higher out-of-pocket costs for patients and stretched budgets for private insurers and federal programs including Medicare.
The median starting price — meaning half were higher and half were lower — for a newly approved drug nearly tripled to $7,034 per patient monthly in 2022, from $2,624 in 2011, according to an analysis conducted for The Wall Street Journal by 46brooklyn Research, an Ohio-based nonprofit that analyzes drug price data. 
Drugmakers say the prices reflect the clinical benefits the new drugs provide for patients. The companies say most people don't pay list prices because they offer rebates and discounts to employers, pharmacy-benefit managers and insurers. And companies often provide assistance to help defray out-of-pocket costs for patients. 
CONGRESS INVESTIGATES HOW PHARMA MIDDLEMEN AFFECT DRUG PRICES
The 46brooklyn analysis focused on the list prices for 485 prescription drugs approved by the Food and Drug Administration since 2011 that had an active ingredient not previously approved by the FDA.  
The analysis included some new products, such as the costly gene therapies that are intended to be given once. It didn't include some drugs for which list prices weren't available, such as those that have been cleared by regulators but not yet sold commercially.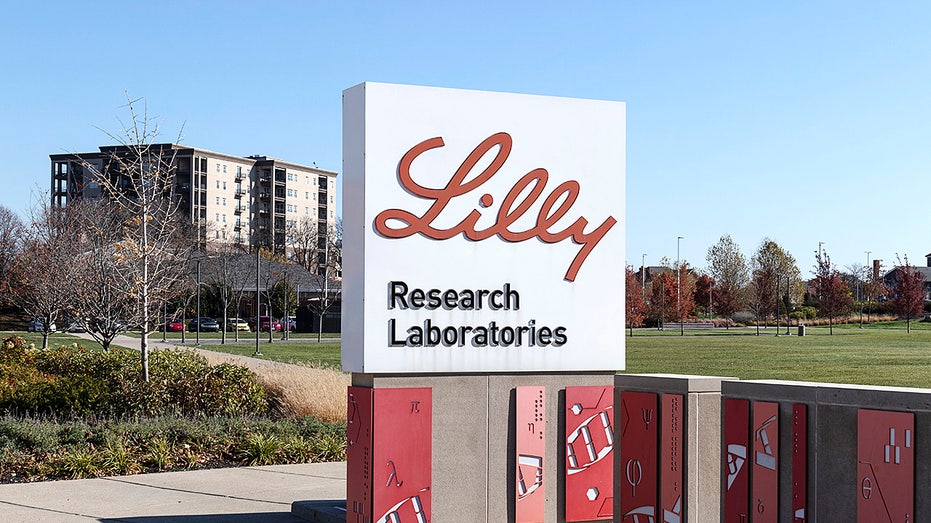 Ticker
Security
Last
Change
Change %
LLY
ELI LILLY & CO.
446.18
+0.54
+0.12%
Two new cancer drugs approved in the U.S. in January — Eli Lilly & Co's Jaypirca for mantle-cell lymphoma and Stemline Therapeutics Inc.'s Orserdu breast-cancer treatment—each cost at least $21,000 a month, or more than $250,000 for a full year of use.
Some new drugs that are intended to be one-time treatments now carry starting prices in the millions of dollars per patient. CSL Ltd's Hemgenix, a gene therapy for the blood disorder hemophilia B, made its debut with a list price of $3.5 million after it was approved by U.S. regulators in November. CSL said the pricing reflects the treatment's benefit to patients, potentially sparing them from repeat dosing of an older, costly drug.
This launch-price inflationary trend for new medicines comes as new legislation is putting pressure on price hikes for older drugs.
US APPEALS COURT SIDES WITH DRUGMAKERS ON DISCOUNT PROGRAM
The U.S. Inflation Reduction Act of 2022 aims to curb drug costs by requiring drugmakers to pay rebates to the federal Medicare program if certain drug price hikes exceed the general inflation rate, and by giving the Medicare agency the authority to negotiate prices for certain drugs several years after they are introduced.
But the new law doesn't directly stop drugmakers from charging a high price for a brand new drug at launch, and drug-price watchdogs say there are few checks on how high the price can go. The new law could contribute to higher launch prices if companies see that as a way to offset limits on their ability to raise prices for a new drug after it is launched.
"It will put pressure on you to launch prices at higher levels to give you increased bandwidth in years further down the line when you are not able to put your foot fully on the gas," said Antonio Ciaccia, chief executive of 46brooklyn.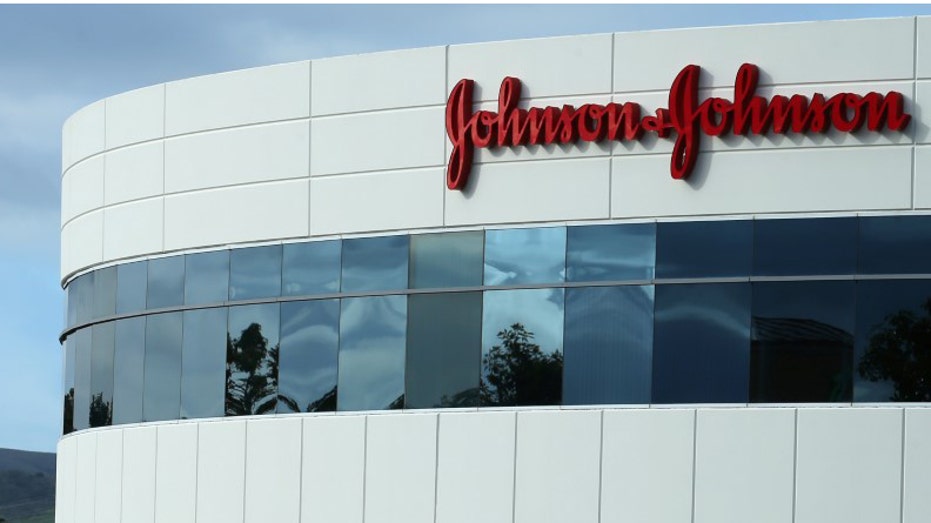 Among the other factors fueling high launch prices is the drug industry's increased focus on developing new medicines for diseases with small patient populations, like genetic disorders and certain cancers, drug-price researchers say.
Companies have long justified high prices for such "orphan" drugs because there are fewer patients from whom to generate enough sales for a return on costly research-and-development investments. Now, such drugs make up a bigger portion of the industry's output. In 2022, 54% of new drugs approved by the FDA were for rare diseases, versus 33% in 2012, according to the agency.
"There is nothing restricting manufacturers from charging as high a price as the market will bear," said Benjamin Rome, an instructor of medicine at Harvard Medical School who researches drug prices. "And as a result, the manufacturers can continue to charge higher prices, as long as you have new products."
WEGOVY, OZEMPIC: THE BARRIERS TO ACCESSING THESE WEIGHT LOSS DRUGS
Dr. Rome and colleagues published an analysis in the Journal of the American Medical Association last year finding that 47% of the new drugs approved in 2020 and 2021 had annual list prices of at least $150,000, versus only 9% of drugs approved from 2008 to 2013.
The $21,000-a-month list price for Lilly's new lymphoma drug Jaypirca is higher than the starting price for other, similar drugs, known as BTK inhibitors, that have been approved in the past 10 years. 
BeiGene Ltd.'s Brukinsa had a starting price of $12,935 a month when it was approved for mantle-cell lymphoma in 2019. Imbruvica from Johnson & Johnson and AbbVie had a launch price of $10,900 a month when it was approved for mantle-cell lymphoma in 2013. List prices for those drugs have since risen as they have been approved for new uses such as leukemia.
Ticker
Security
Last
Change
Change %
ABBV
ABBVIE INC.
138.13
+0.52
+0.38%
JNJ
JOHNSON & JOHNSON
160.01
-0.30
-0.19%
A Lilly spokesman said the company doesn't believe comparing prices between Jaypirca and the older BTK drugs is appropriate because its drug is approved for a different patient population. Jaypirca is the first BTK drug approved to treat relapsed or refractory mantle-cell lymphoma after two lines of prior treatment that includes another BTK drug.
Lilly said it prices its medicines based on the value they bring to patients and the scientific innovation they represent. The company offers a savings card program to reduce insured patients' out-of-pocket costs to as little as zero.
Stemline's new Orserdu breast-cancer treatment has a list price of $21,369 for the recommended dose. A spokeswoman for Stemline, which is a unit of Menarini Group, declined to comment.
CLICK HERE TO GET THE FOX BUSINESS APP
Amgen, which sells the new lung-cancer drug Lumakras, said the pricing reflected the benefits the drug brought to people with a form of lung cancer that has a genetic mutation called KRAS. That type of lung cancer has been resistant to older treatments, and Lumakras has been shown to shrink tumors and delay disease progression in patients in studies. Amgen said the drug can spare patients the cost and side effects of chemotherapy. Amgen has since raised the price to $20,111 a month.
Mirati Therapeutics Inc.'s Krazati treats the same type of KRAS-positive lung cancer as Lumakras, and helped shrink patients' tumors in a study. Mirati said it based its pricing on the "tremendous clinical value" it provides for patients.