How Apple's Future Revolves Around Siri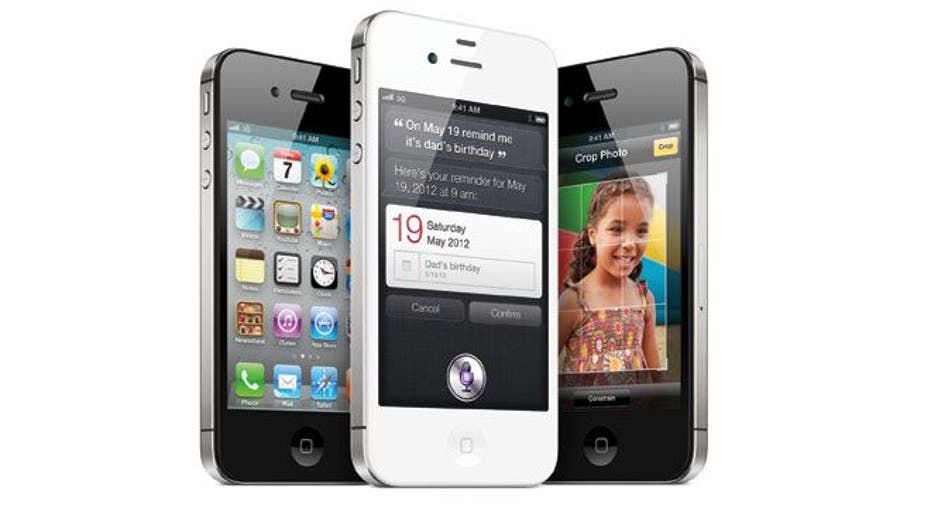 In recent weeks, Apple has hosted face-to-face meetings with several prominent media executives to share plans for future iPods and a new television platform, presumably called "iTV." The company has explained how it plans to integrate all of its devices such as the iPhone and iPad via "Smart" Bluetooth 4.0, but the brain that will power all of these devices is none other than Siri, Apple's virtual personal assistant found on the iPhone 4S.
With Siri, Apple has proved that it can make virtual assistants both useful and friendly. The technology, which helps users call, text, e-mail, schedule meetings, surf the Web and find answers to complicated context-sensitive questions, was born out of a $150 million project from DARPA and SRI Ventures, the largest artificial intelligence project in U.S. history to date. The unique feature has driven sales of the iPhone 4S to make the new smartphone one of the most successful product launches in the company's history.
With the iPhone 4S launch in the rear view mirror, Apple is looking ahead, searching for new and innovative ways to integrate its powerful voice-activated technology into its other consumer-friendly iOS products, such as the iPod, iPhone, iPad and Apple TV. Here are the various ways Apple plans to make Siri into a flagship tool on all its devices.
iPod and Siri
A New York Times report discovered one quiet Apple project where Siri would power an iPod that would wrap around one's wrist like a watch.
"Over the last year, Apple and Google have secretly begun working on projects that will become wearable computers. Their main goal: to sell more smartphones," wrote Nick Bilton. "A person with knowledge of the company's plans told me that a "very small group of Apple employees" had been conceptualizing and even prototyping some wearable devices. One idea being discussed is a curved-glass iPod that would wrap around the wrist; people could communicate with the device using Siri, the company's artificial intelligence software."
Presumably, Siri on an iPod would perform like it does on the iPhone 4S: Users could hold down the home button to activate Siri, and then users can ask her to play a song, artist or playlist, as well as pause or skip a song. There's a good chance that Apple will expand Siri's capabilities by the time one of these devices emerges. In the future, Siri might be able to play specific albums, or even be able to create "smart playlists" based off genres, number of plays and the mood of the music.
iPhone and Siri
Siri is already on the iPhone 4S, and Apple has no plans to remove the personal assistant from any future iterations of the popular smartphone. Siri is still in beta on the 4S, but by the time that beta sticker is removed, we hope to see a number of smart features added to the platform.
The original Siri app for iPhone could actually integrate with other applications such as OpenTable or RottenTomatoes; now that Siri is a key feature for the iPhone, expect the technology to grow even smarter.
The only way Siri can get smarter is for its programmers to literally expand the system's knowledge base. Apple would be smart to tap the Wikimedia Foundation, the non-profit organization behind Wikipedia, as well as WebMD to add their libraries of useful encyclopedic data to Siri.
This could have unlimited potential in the several industries, but the medical field would enjoy the biggest boost. If Siri could ask a list of questions and respond to each answer uniquely, even furthering the conversation with the patient with qualifications and clarifications, doctors and nurses could literally save thousands of hours of asking patients the same laundry list of prying medical history questions. Doctors could attend to more important matters while Siri stays with the patient and collects data. There aren't enough doctors to do the work that needs to be done, but Siri could potentially change that. IBM's supercomputer "Watson" has this technology but it's not available for consumer use.
See more tech news on the FOX Business Technology page.
iPad and Siri
While iPhones cast a broad appeal, people specifically approach iPads for business, education, and productivity purposes. Given that Siri can read messages aloud and accommodate back-and-forth interact with its user, the voice technology has incredible potential on the iPad.
"iPads in schools are helping kids learn in amazing new ways," said Apple CEO Tim Cook at the iPhone 4S unveiling. "iPads can change the way teachers teach and kids learn. Almost 1,000 K-12 schools have a 1-to-1 program so a kid can enjoy the iPad for the entire day. And it's not just happening in K-12; higher ed is also doing this. About 1,000 universities across the U.S., including schools like Stanford, Notre Dame, the University of Pennsylvania, and the University of Chicago, all have iPad programs."
More importantly, Siri on the iPad could aid people and children with learning disabilities like never before. Since the device first debuted in April 2010, educators have praised the iPad for its ability to attract children and keep them interested while also expediting their cognitive development. The iPad has hundreds of available apps that aid in fine-tuning social skills, motor skills, sensory skills, and communication and language skills. Therapists, autism experts, and parents call the iPad "a near-miracle device."
Beyond the classroom, Siri for the iPad can be an assistant for professional settings, too.
"In the cockpit, pilots are using [iPads]," Cook said. "They're replacing 40-pound flight bags full of paper manuals and log books and navigation charts and checklists, making the pilot more efficient and making the plane more fuel efficient. [iPads] are also showing up in hospitals, where medical professionals are using them to access patient records, review medical images, to administer bedside care."
The iPad is already the most popular and best-selling tablet on the market, but with more applications, functions, and a bigger screen that appeals to audiences on the younger and older side of the age spectrum, Siri help launch the iPad into another stratosphere.
Apple TV and Siri
The next Apple TV device, as well as the "integrated television" project dreamed up by the late Apple founder Steve Jobs, will both reportedly showcase Siri in new ways. Jobs wanted to reduce the amount of clutter in the TV watching experience, namely in the number of remotes needed to control cable channels and peripherals like DVD players and video game consoles.
"I'd like to create an integrated television set that is completely easy to use," Jobs told his biographer Walter Isaacson. "It would be seamlessly synched with all of your devices and with iCloud. It will have the simplest user interface you could imagine. I finally cracked it."
Since Jobs' death, his statements about the iTV have spurred development for the new product, which will also reportedly feature "Smart" Bluetooth 4.0, a quad-core A6 processor, and come in three sizes. In addition, future iPhones and iPads will reportedly become remote controls for this new Apple-made television, and it's all made possible thanks to Bluetooth 4.0.
Manufactured by Broadcom, Bluetooth 4.0 prides itself on its "coexistence algorithms" and ability to connect with a greater number of wireless devices faster and more reliably. Assuming Apple plans to port Siri to its future devices, it's entirely likely Siri could help users control and navigate the Apple iTV interface, especially for searching and discovering content in the same way as on the iPhone 4S.
"In the recent meetings with media companies, the Apple executives, including Senior Vice President Eddy Cue, have outlined new ways Apple's technology could recognize users across phones, tablets and TVs," said one Wall Street Journal report. "In at least one meeting, Apple described future television technology that would respond to users' voices and movements, one of the people said. Such technology, which Apple indicated may take longer than some of its other ideas, might allow users to use their voices to search for a show or change channels.
Bluetooth 4.0, which also creates an instantaneous connection without the need for Wi-Fi or 3G, could also leverage the gyroscopes and accelerometers within the iOS devices to make each Apple handheld into a motion-sensitive game controller. For instance, if you're playing a driving game, you hold your iPhone or iPad like a wheel and the car on the screen could mirror your turning motions. If Apple can achieve this kind of connection, Apple may finally be able to translate mobile gaming to "console" gaming and finally face down Microsoft and the Xbox360.
What's Next for Siri?
With its ability to connect to other applications, tools and services, Siri has near-unlimited potential. Wolfram Alpha's extensive knowledge base helped launch Siri, but the feature has a far more useful component if it can be used correctly: Memory.
Siri is an incredibly useful tool on the iPhone 4S, but human personal assistants still one-up Siri in their ability to remember what you told them. Sure, Siri can set up alarms and meetings and remind you of them ahead of time, but there's no way to look up past conversations with Siri, and everything Siri does for you is immediately lost if you resume normal activities on the 4S.
Thanks to iCloud, Apple devices can instantly upload and share important phone data wirelessly, which allows users to store documents, contacts, e-mail and even music in the cloud. If Siri can leverage Apple's free cloud service, Siri could store information about its user, including what routine activities they perform with voice-activation, and remember it for future recall.
We all have our morning routines. For some, it's checking mail, Facebook, or Twitter. For others, it's all about reading news articles or the weather forecast. How nice would it be if every morning, you could turn on your iPhone and see exactly what you wanted to see? Since Siri is so smart and so customizable, this would be a nice feature to give the user everything desired without any extra work.
Life is made simpler with a virtual assistant, but one with perfect memory could be incredibly useful. If WebMD's library of knowledge were integrated with Siri, the system could remember past symptoms and cross reference current symptoms to create a well-informed plan-of action. Should Siri get ported to the Apple TV or iTV, the AI assistant could also remember a user's favorite TV shows, channels and games.
If Siri really wants to be a viable personal assistant, it must find a way to retain information. Until then, it's just a tool, albeit a flashy and funny one.