INDUSTRIES
Apple has announced plans for a new product event on Sept. 9 in San Francisco, where the giant tech company is expected to show off new iPhones and other gadgets.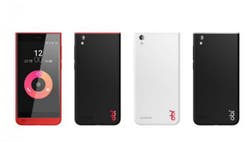 Mobile
Former Apple CEO John Sculley predicted that Apple will "reinvent television," in an interview with FOXBusiness.com. He also voiced optimism about Apple Pay and explained why...
GOVERNMENT AND INSTITUTIONS
Google has rejected a complaint by Europe's competition watchdog that the Internet giant is abusing its dominance in Web search to promote its own products.