Historian Jane Hampton Cook weighs in on President Trump's first 100 days.
The U.S. economy grew at its slowest pace in three years during the first quarter of 2017 as consumer spending grew only slightly and inventory investments declined.
The chief executive of United Airlines Inc will testify before a House panel on Tuesday in the aftermath of the forced removal on April 9 of a passenger from a Chicago flight, an incident that drew international condemnation.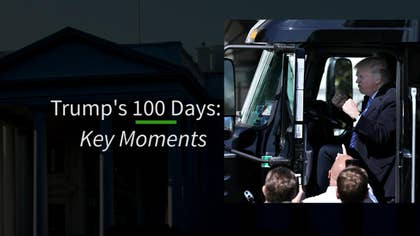 Executive orders, cabinet appointments and key decisions... here are the highlights from Trump's first 100 days in office.