Google workers protesting in California and New York
The workers were protesting Google's recent round of layoffs
Some Google workers recently demonstrated in California and New York.
On Thursday, they protested in New York City over the large round of layoffs CEO Sundar Pichai announced Jan. 20 that affected 12,000 employees. 
The headcount reduction "cut across Alphabet, product areas, functions, levels and regions," the CEO said in a message to employees posted on Google's blog.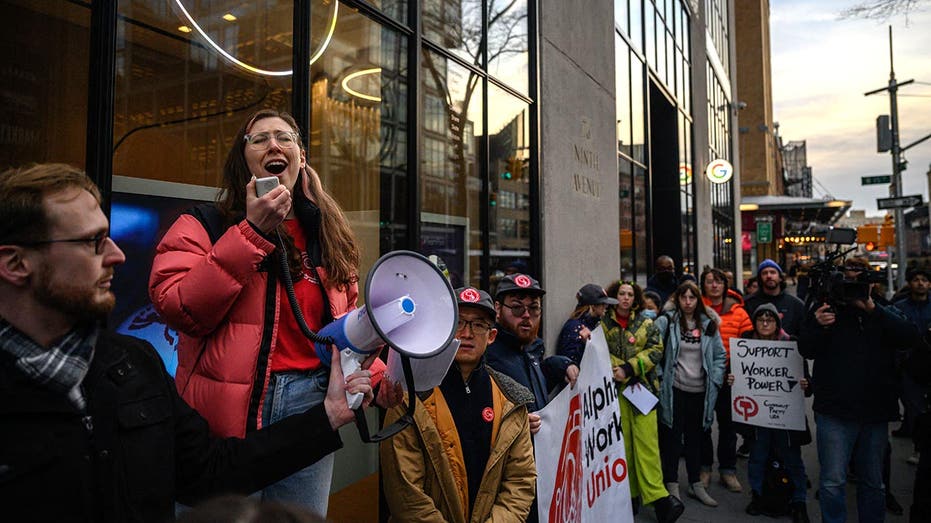 "Over the past two years, we've seen periods of dramatic growth," Pichai said at the time. "To match and fuel that growth, we hired for a different economic reality than the one we face today."
GOOGLE'S SUNDAR PICHAI REPORTEDLY SAYS YEARLY BONUSES OF EXECUTIVES WILL SEE 'VERY SIGNIFICANT' CUTS
The demonstration in New York City fell on the same day Alphabet, the parent company of Google, posted its latest earnings.
For the fourth quarter, Alphabet said it generated $76.05 billion in revenue, an increase of 1% from the $75.33 billion the company reported in the same period the prior year. Its net income, meanwhile, was $13.62 billion.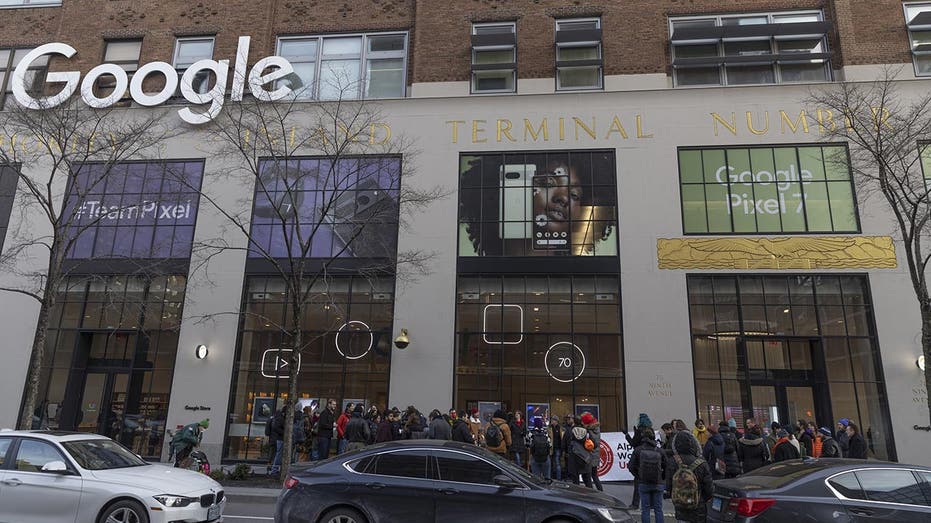 In a tweet about the company's financial results, the Alphabet Workers Union said it was "clear that Google has debunked its own rationale for laying off 12,000 of our coworkers."
ARE TECH LAYOFFS THE CANARY IN THE US JOBS MARKET? 
"Our colleagues did not need to lose their livelihoods," it added.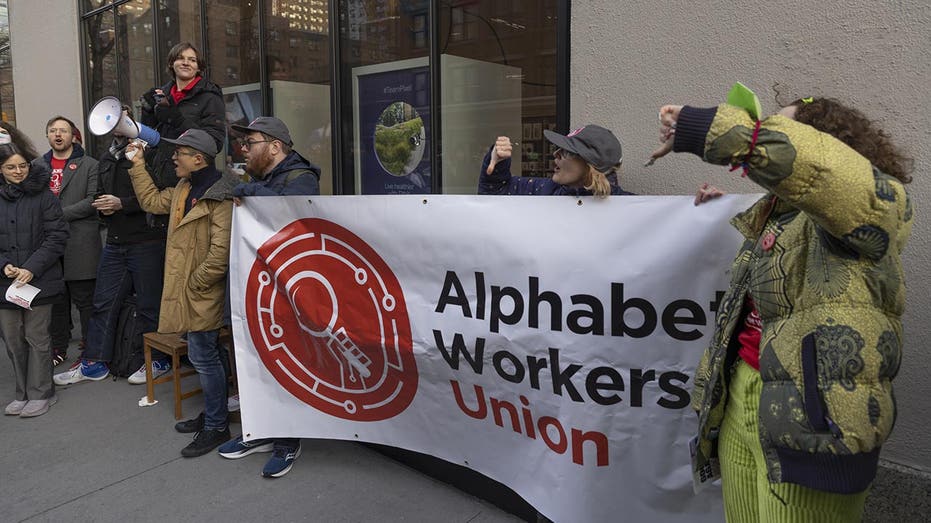 The prior day, some workers demonstrated in Mountain View, California, where they called for "fair wages & benefits" for "rater" contractors, who are "responsible for training, testing & evaluating search algorithms," according to a tweet from the Alphabet Workers Union. Mountain View is where Google's headquarters is located. 
GET FOX BUSINESS ON THE GO BY CLICKING HERE
Bloomberg earlier reported the protests. Alphabet Workers Union was the organization that arranged the two demonstrations, the outlet reported. 
Google declined to comment.
Google shares, at roughly $105, were down 2.5% on Friday afternoon. They have risen nearly 18% from the start of 2023 but are down over 26% over the past year.