Are tech layoffs the canary in the US jobs market?
Job losses in Big Tech likely 'foreshadow' more layoffs in US economy this year
The tech industry is laying off workers at an alarming pace as it braces for a potential recession, raising fears that widespread job losses could spill into the broader U.S. economy.
Despite still-solid job growth and high wages in many industries, Big Tech is battening down the hatches amid a darkening economic outlook for the industry. 
Alphabet Inc., Google's parent company, became the latest technology company to reduce its workforce, announcing on Friday that it plans to cut 12,000 jobs, or about 6% of its workforce. It amounts to one of the company's biggest-ever rounds of layoffs and adds to the tens of thousands of job cuts already announced by Microsoft, Amazon, Twitter, Salesforce and Facebook parent company Meta.
Technology firms have already slashed more than 190,000 jobs since the beginning of 2022, according to Layoffs.fyi, a website that tracks job cuts in the industry. Experts say the job losses are likely indicative of future layoffs across a spectrum of industries within the labor market. 
MICROSOFT CUTTING 10,000 WORKERS AS TECH LAYOFFS MOUNT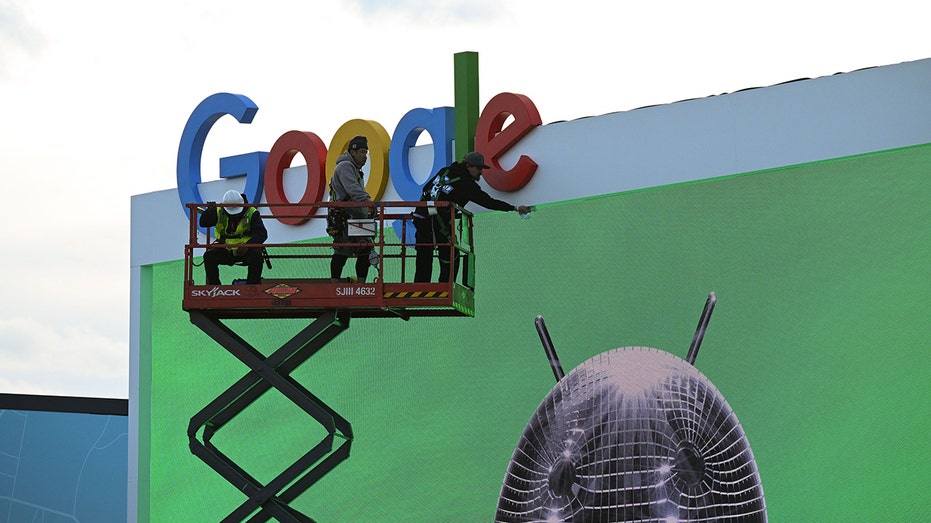 "This is a foreshadowing of what's likely to occur later this year throughout the economy," Joe Brusuelas, the chief economist at RSM, told FOX Business. 
The tech layoffs are the result of a phenomenon known as "labor hoarding," Brusuelas said. With unemployment hovering near a half-century low and workers in very high demand, many businesses – particularly those in the tech sector – avoided firing employees at all costs. 
That is evidenced in the number of available jobs in the economy: The government reported earlier this month that there were about 10.46 million job openings at the end of November, the 13th consecutive month that openings have topped 10 million. Before the pandemic began in February 2020, the highest on record was 7.7 million. 
But with the Federal Reserve raising interest rates higher, inflation moderating and consumer spending slowing down, tech companies are right-sizing and trying to correct their over-hiring during the COVID-19 pandemic. 
ALPHABET UNIT VERILY TO TRIM MORE THAN 200 JOBS
"With respect to tech, this is just the natural aftermath of several years of labor hoarding and adjustments to a new era of higher interest rates and the end of easy money," Brusuelas said. He predicted there will be layoffs across the real economy as more sectors adjust to the post-pandemic era as well as an "easing of demand and mild disinflation."
Although the labor market remains healthy and one of the few bright spots in the economy, there are signs that it is beginning to soften in the face of higher interest rates. The economy added just 223,000 jobs in December, the smallest gain in two years. 
The high-profile job losses within the tech realm may be unique to the sector's explosive growth during the pandemic and subsequent normalization, but are also probably a sign that future layoffs are coming, according to Allie Kelly, chief marketing officer at Employ Inc., a provider of real-time hiring data. 
US JOB GROWTH COOLS SLIGHTLY IN DECEMBER AS ECONOMY ADDS 223,000 NEW POSITIONS
"Because the world does not exist in a vacuum, they are absolutely indicators of additional layoffs to come," Kelly told FOX Business. "Now does that mean we are going to see the sort of mass cuts similar to what has been dominating headlines recently? Not necessarily. But it's hard to ignore the evidence that supports that there are absolutely more layoffs to come across industries." 
The December jobs report contained some worrisome clues about the strength of the labor market, including the fifth straight monthly decline in the number of temporary workers and the second straight month of a reduction in overtime hours worked by employees. These are often the places where companies first tighten their belt, Kelly said.
CLICK HERE TO GET THE FOX BUSINESS APP
Fed officials have made it clear that they expect unemployment to climb as a result of higher rates, which could force consumers and businesses to pull back on spending. Updated projections from the central bank's December meeting show that officials expect unemployment to rise to 4.5% by the end of next year, up from the current rate of 3.5%.
That could mean more than 1 million Americans lose their jobs between now and the end of 2023.
"Ultimately, the other thing to keep in mind, is that the Fed really is not concerned about people retaining their jobs," Kelly said. "This to them is a means to an end, and what they're trying to do is get to price stabilization without concern for people's jobs."