Boeing subsidiary WISK Aero unveils all-electric self-driving air taxi at Paris Air Show
'You can expect to book a ride on pilotless vehicle within a decade,' WISK chief executive
Boeing subsidiary Wisk Aero will debut its all-electric, autonomous sixth-generation air taxi at the Paris Air Show beginning on Sunday, signaling a new era in pilotless flight.
With a charge time of 15 minutes, a range of 90 miles and a cruising speed between 110 and 120 knots, the WISK Generation 6 has a cruising altitude between 2,500 and 4,000 feet with enough room to accommodate four passengers and luggage.
While Boeing declined comment, Brian Yutko, chief executive of WISK, told FOX Business the California-based aerospace company became a fully owned subsidiary of Boeing in 2023, "giving us a strong financial position, while also allowing WISK to leverage Boeing's development, testing and certification expertise."
BOEING LANDS MASSIVE MAX 10 JET ORDER FROM RYANAIR
"Our team set out to explore the possibilities of electric, vertical takeoff and landing flight in 2010," he said. "Since then, we've developed multiple generations of aircraft and conducted more than 1,600 test flights."
The Federal Aviation Administration (FAA) will determine the timeline for certification and the launch of services.
AIRLINE CAPACITY CONSTRAINED UNTIL 2025 DUE TO DELIVERY DELAYS, SPARE PARTS: IATA
"However, you can expect to book a ride on a Wisk air taxi within this decade," Yutko said.
WISK vehicles are also designed with human oversight and no single point of failure and can exceed rigorous aviation safety standards. The Boeing subsidiary plans to launch services in the U.S. first but has yet to announce a launch city. 
ORACLE ANNOUNCES NEW GENERATIVE AI SERVICES FOR BUSINESSES
"Our goal is to be in 20 cities within seven years of certification, and if you can see it from space, it is one of our initial target launch cities," Yutko said.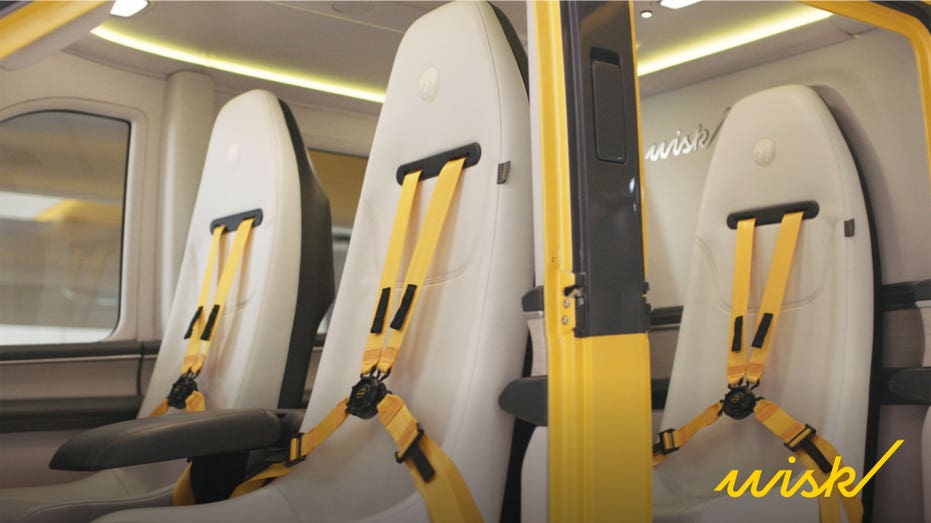 Autonomy is critical for the safety and long-term success of the aviation industry, "but we do not believe that it will replace pilots on commercial airliners," he continued. "Instead, we hope the autonomous technology we are developing will add to existing automation on airliners to further enhance safety."
BOEING INVESTORS SEEK ANSWERS AFTER LATEST 737 PRODUCTION GLITCH
With each flight being monitored by a Multi-Vehicle Supervisor on the ground, the role will create a new job opportunity in aviation.
In an interview with FOX Business, Shane White, a government affairs chair, pilot representative and Boeing 767 pilot, said, "Single pilot operations will not be introduced first by the airlines, but by the manufacturers under the pretext of technology to assist pilots."
Meanwhile, some global airlines have begun relying on artificial intelligence to reach long flight destinations. Air New Zealand Ltd. and Qantas Airways Ltd. are now using software to determine fuel-efficient flight paths and avoid stops.
GET FOX BUSINESS ON THE GO BY CLICKING HERE
Swiss International Air Lines and Lufthansa have also begun to use AI, including forecasting models developed by Google Cloud. 
Ticker
Security
Last
Change
Change %
BA
THE BOEING CO.
199.95
-2.42
-1.20%