7-Eleven tests first cashierless store at Texas HQ
The company started testing a mobile checkout app called Scan & Pay in 2018
7-Eleven is piloting its first cashierless store for employees at its headquarters in Irving, Texas, the convenience store chain said Wednesday.
The company started testing a mobile checkout app called Scan & Pay at a number of Dallas locations in November 2018 and New York stores in August 2019.
"Retail technology is evolving at a rapid pace and customer expectations are driving the evolution," 7-Eleven President and CEO Joe DePinto said in a press release last August. "Our team is dedicated to continuing 7-Eleven's legacy of innovation with industry-leading digital solutions."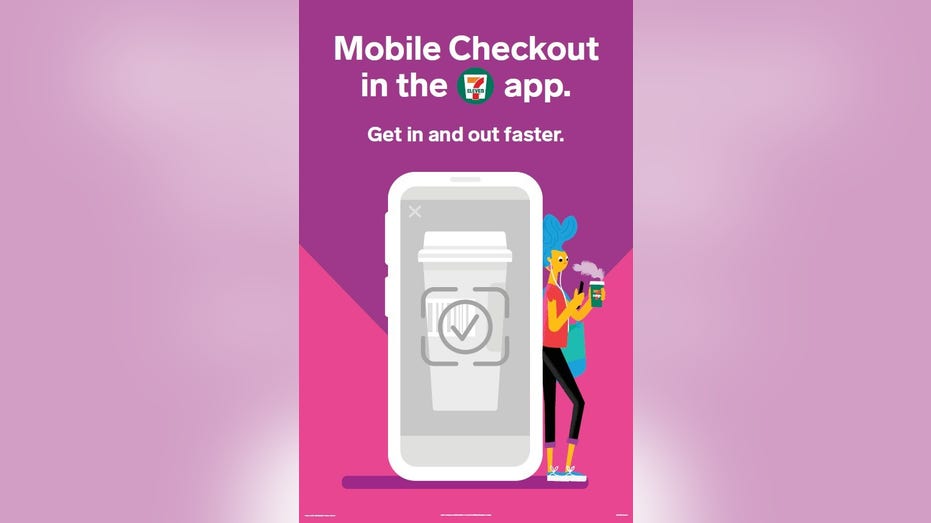 The store's app uses algorithms and "predictive technology" to separate individual customers' purchases from other customers' purchases. Employees are still necessary for customers who wish to purchase cigarettes, lottery tickets and other products with age limits, according to the release.
7-ELEVEN HAS A PERSONAL BREAKFAST PIZZA -- HERE'S HOW MUCH IT WILL COST YOU
"Ultimately, our goal is to exceed consumers' expectations for faster, easier transactions and a seamless shopping experience," 7-Eleven Senior Vice President Mani Suri said in a statement. "Introducing new store technology to 7-Eleven employees first has proven to be a very productive way to test and learn before launching to a wider audience."
"This in-house, custom-built technology by 7-Eleven engineers is designed for our current and future customers," Suri added. "Mobile Checkout is just one more way we can make someone's day a little easier and give 7-Eleven customers a convenient checkout alternative to waiting in line during a store's busiest times of day."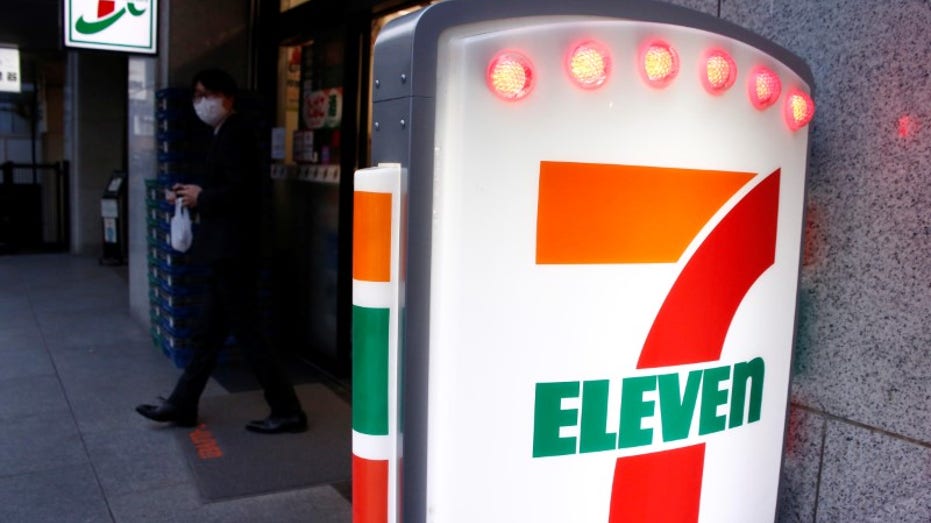 The move comes as more stores move toward cashierless operations aimed at making the shopping experience easier for customers at busy store locations.
CLICK HERE TO READ MORE ON FOX BUSINESS
Amazon, for example, has been testing cashierless, in-person Amazon Go stores since 2018. By 2019, it was testing locations in Seattle, San Francisco, Chicago and New York.
Based on in-person tests and data collection conducted by its analysts, RBC Capital Markets estimated that each Amazon Go store draws about 550 customers per day, with an average transaction size of $10 per trip. With stores open an estimated 279 days per year, the firm estimates that each Amazon Go location can earn roughly $1.5 million per year.
GET FOX BUSINESS ON THE GO BY CLICKING HERE
FOX Business' Thomas Barrabi contributed to this report.