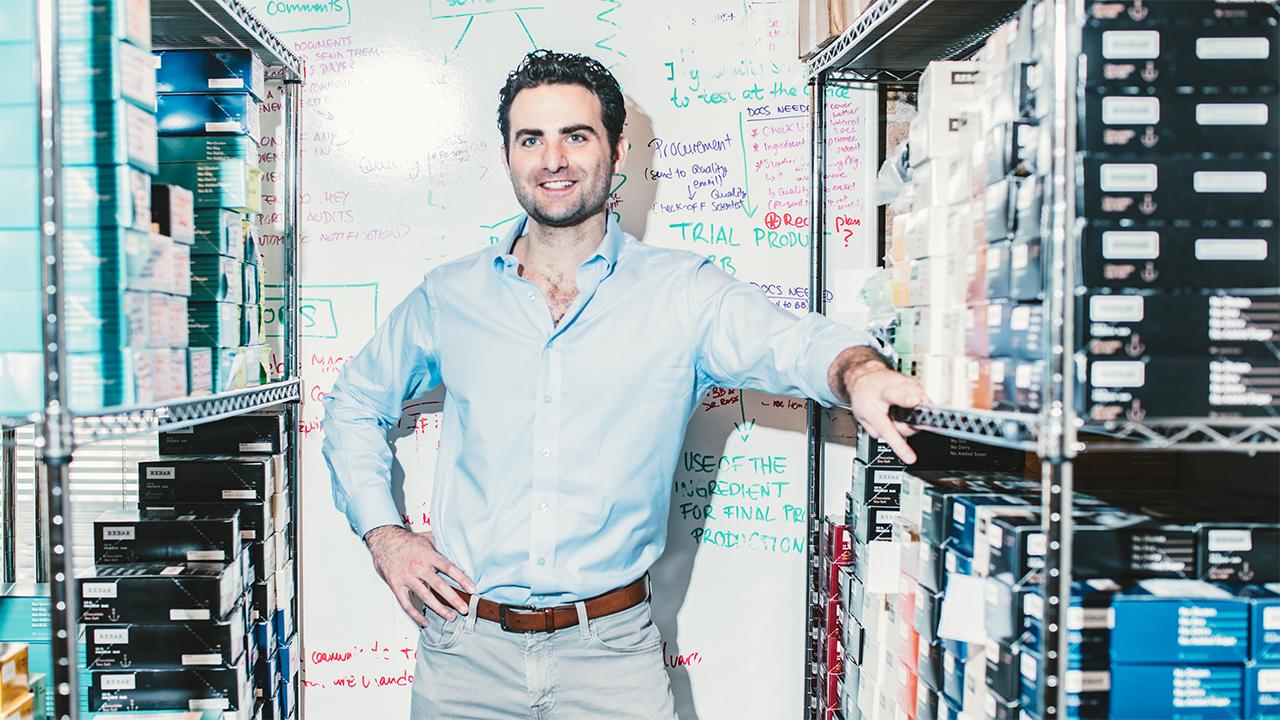 Two entrepreneurs set out to find a solution to their daily nutritional struggle. The answer was a healthy, natural protein bar.
Peter Rahal and his childhood friend, Jared Smith, spent $10,000 to start RXBAR, a protein bar company known for its clean ingredients and simple packaging, in 2012.
"The question was for us as a consumer, why are all the protein bars, you know, cutting corners," co-founder Rahal said during an interview on FOX Business' "Making Money with Charles Payne." "Why isn't there a natural one? Why isn't there a better for you one with clean ingredients? And we just couldn't find one."
The best friends set up shop at Rahal's parents' kitchen, moving on to their basement and eventually renting a small kitchen space to make their first protein bar.
"Selling one bar that turned up 100 bars then turned to 300 bars then later, truckloads of bars," he said.
"Success is defined by continually creating and delivering value to our customers, which we measure by our ability to generate top line."
In 2017, the entrepreneurs sold the Chicago-based protein bar company to Kellogg for $600 million.
"For us now, we have Kellogg behind our back, looking to grow even faster," Rahal said.
More from Salute to American Success
The health and fitness world has seen a massive wave toward natural ingredients that Rahal says makes it difficult to keep up with the shift in trends and adjust supply chains.
"So often the entrepreneur, the ones who are agile and can react fast often are able to serve the customer and fill that demand faster," Rahal said.
After designing the first product label using Microsoft's PowerPoint, RXBAR created a minimal ingredient list as part of their packaging to emphasize the company's focus on product integrity and transparency.
The company set such a high standard for quality from the beginning, not even his mother's job was safe.
"She couldn't put the labels on right, so she had to go," Rahal said with a laugh.