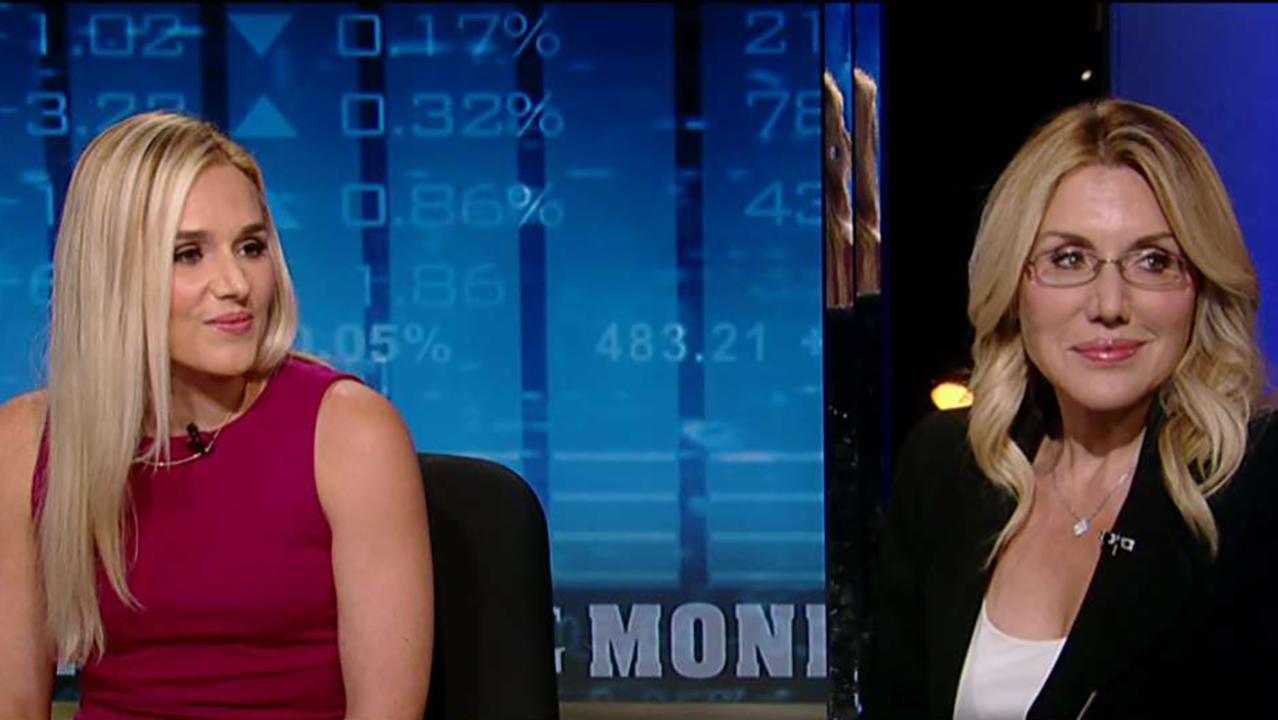 A mother-daughter team is dominating the residential real-estate world with a roster of clients that include Wall Street business titans and some of the biggest names in entertainment.
Dolly Lenz, founder of Dolly Lenz Real Estate in New York City, climbed her way through the ranks of the industry to become one of the highest-producing residential brokers. She made her start working for various real estate agencies including Sotheby's, eventually moving on to Prudential's Douglas Elliman agency in 1999.
"We were buying and selling apartments, and my husband said, 'You should do that. You did everything, and they made the money,'" Dolly said during an interview on FOX Business' "Making Money with Charles Payne" on Friday.
Her perseverance led to her becoming a vice chairman at Prudential's Douglas Elliman, one of the largest real-estate firms in the U.S.
Lenz started her career as an accountant for United Artists, a film and television entertainment studio.
"I hated accounting. I literally went to work daily crying," she said. "Probably not the best job for me."
"Be Water!! Keep the train moving. Don't let any obstacle derail you."
In 2013, the real estate agent started her eponymous firm and has sold an unprecedented $11 billion in properties during her career.
"Work hard, persevere and never say no," Lenz said after she was advised to stay in accounting and warned that she would never make it in the real-estate industry because she was obese and Hispanic.
Daughter Jenny Lenz followed her mother into the family business after cutting her teeth at A-list financial firms and growing up in the real-estate business.
"It's just so much fun to work together," she said. "We get to see the most amazing properties and meet the most amazing people. It's very different than doing investment banking."
Jenny Lenz has advice for anyone considering working in a family business: seek employment elsewhere to be challenged.
"It's great to have a boss that literally loves you. It's the best thing ever," she said. "But it's great to have a boss who you know can tell you how it is in a different way."
One of Dolly Lenz Real Estate favorite properties in the Big Apple is the limestone-clad towers at 15 Central Park West, where among its owners is Lloyd C. Blankfein, who led Goldman Sachs as its chief executive for 12 years.
"It's just a great building. Every amenity is there. The pool, the health club, great location," she said. "It's just good living."
Jenny Lenz said the real estate market is seeing a slowdown in new development.
"We're finding that new development is sluggish right now," she said. "It's become too expensive, too quickly."