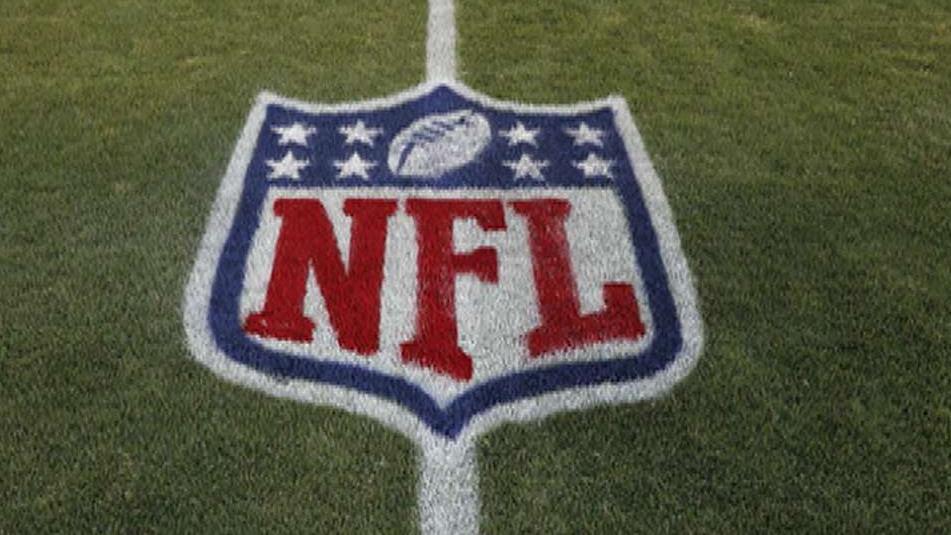 An online store for President Trump's re-election campaign is selling "Stand up for America" football jerseys, the latest shot at the NFL over national anthem protests that spread across the league last year.
The red jerseys, available in male and female styles, are listed with a price of $99. They feature the No. 45 with "Trump" on the back and an American flag embroidered on the sleeve. The phrase "Stand Up for America" is sewn on the front.
Sales of the jerseys on DonaldJTrump.com have been "brisk," a Trump campaign spokesperson told the New York Post.
"Due to high demand, please allow 4-5 weeks to receive your jersey," the website says in a message on the product's page.
The jerseys – made in the U.S. – were first offered on Sept. 7, a day after the 2018 NFL season kicked off.
Lara Trump, senior advisor for Donald J. Trump for President, said the jersey theme reflects the president's "fervent belief that Americans should always stand for our National Anthem," according to the New York Post.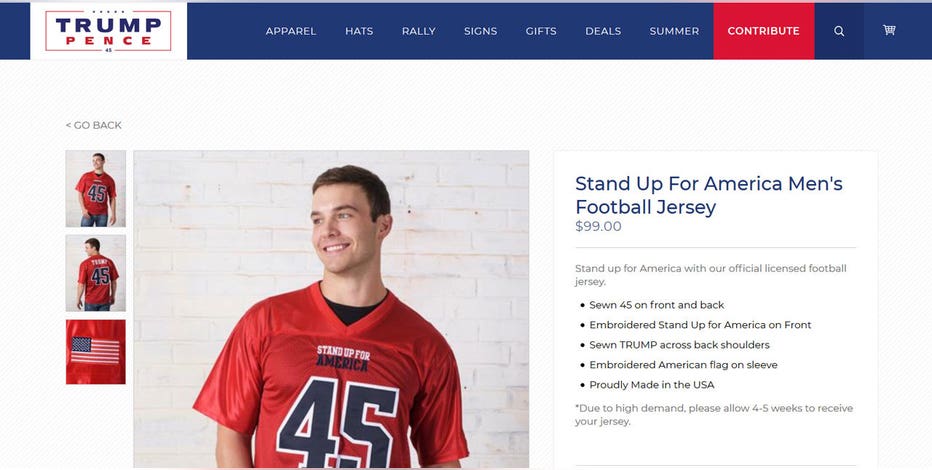 'Stand up for America' jerseys are listed for sale on DonaldJTrump.com. (DonaldJTrump.com)
Trump has been a sharp critic of the NFL, specifically players who kneeled in league-wide protests during the 2017 season. The president resumed that criticism last month after Nike featured Colin Kaepernick, the former San Francisco 49ers quarterback and the first player to kneel, in a new ad campaign.
During a recent speech, Trump referred to the NFL as "a great American company," detailing how his administration resolved a Super Bowl ad dispute as part of a trade deal with Canada. NFL Commissioner Roger Goodell personally thanked Trump following the agreement.