State financial officers call on JPMorgan Chase to address politically motivated de-banking
The group says JPMorgan Chase has engaged in "politically motivated de-banking"
More than a dozen state financial officers are writing to JPMorgan Chase CEO Jamie Dimon to call on the bank to root out any internal political or anti-religious bias that may result in adverse decisions against clients of the nation's largest bank.
The letter addressed to Dimon was signed by a group of 14 Republican state auditors, controllers, and treasurers who wrote to "convey our concern that the bank is engaged in what appears to be politically motivated de-banking of certain industries, individuals, and groups."
"In light of this concern, we urge Chase to immediately take steps to identify and address internal drivers of political or anti-religious bias that could undermine its fiduciary obligations and impair the freedom of its customers to access financial services without fear of discrimination," the group wrote.
RUBIO CALLS OUT JPMORGAN CHASE CEO JAMIE DIMON, SOUNDS 'ALARM' OVER PARTNERSHIP WITH TIKTOK PARENT BYTEDANCE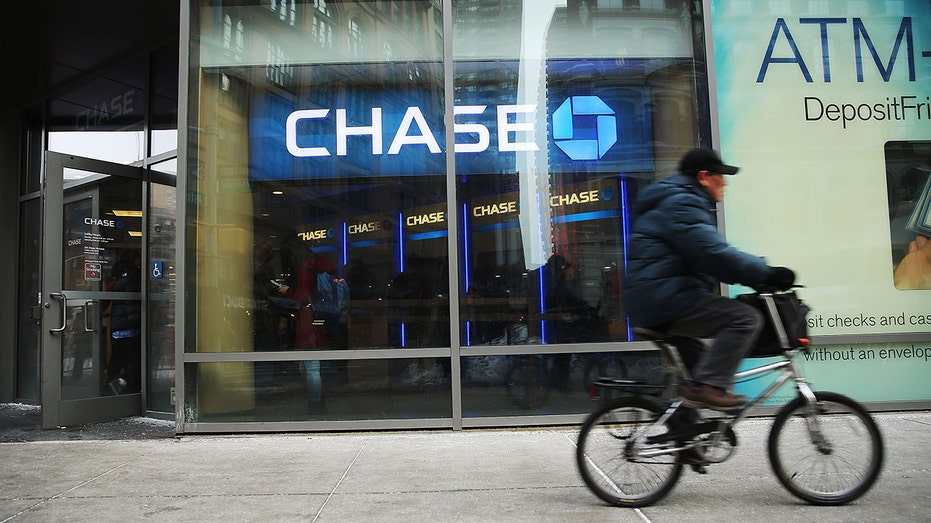 The group argues that JPMorgan Chase has demonstrated political bias in its policy and operational decisions and cites an incident in which Chase closed the account of the National Committee for Religious Freedom (NCRF) without explanation. 
"After repeated requests to reinstate the account, Chase informed NCRF that it would only consider doing so if the non-profit were to agree to disclose detailed information about its donors and the criteria used to decide which political candidates it supports," the financial officers wrote.
Another incident involved JPMorgan Chase subsidiary WePay, which denied ticket-payment processing services for a Republican event hosted by a non-profit called Defense of Liberty. The event featured Donald Trump, Jr., and WePay initially denied services by citing policies against providing services connected to "hate … racial intolerance … or items or activities that encourage, promote, facilitate, or instruct others regarding the same." 
JPMORGAN CHASE CEO SAYS 'WE LOVE FLORIDA,' OTHER STATES SHOULD ASK WHY PEOPLE ARE GOING THERE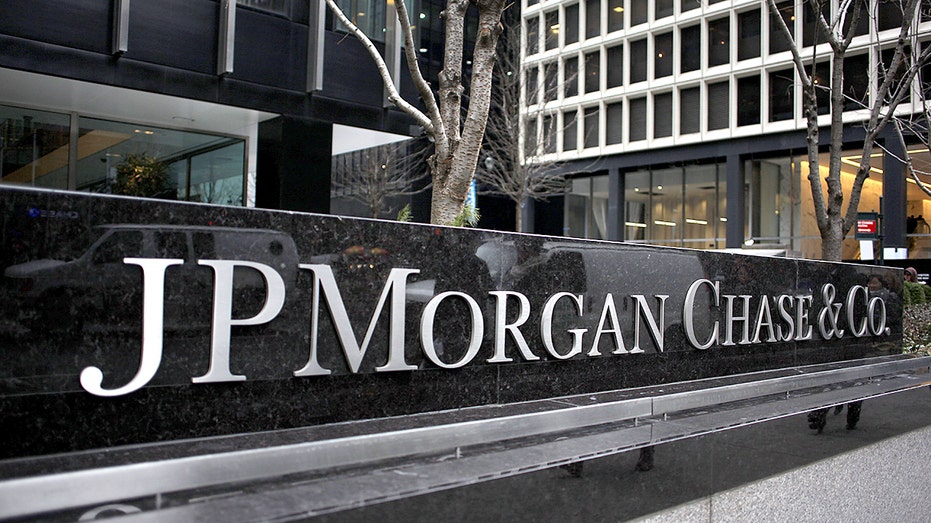 JPMorgan Chase reversed the decision and said the group "didn't violate the terms of service" after Missouri State Treasurer Scott Fitzpatrick called out the bank and warned that the state would reconsider doing business with the bank because of what he viewed as ideological discrimination.
The state financial officers wrote, "While Chase maintains that such decisions are not driven by any underlying political motives, its questionable pattern of de-banking coupled with its lack of transparency is cause for concern." They noted that former Chase senior executive Cleo McDougald said that the bank uses a practice called "red dotting" in which a "red flag is placed on internal records … (alerting) different divisions in the bank not to do any business with (certain clients)."
JPMORGAN CEO JAMIE DIMON ON CHINA: 'WE SHOULDN'T BE AFRAID'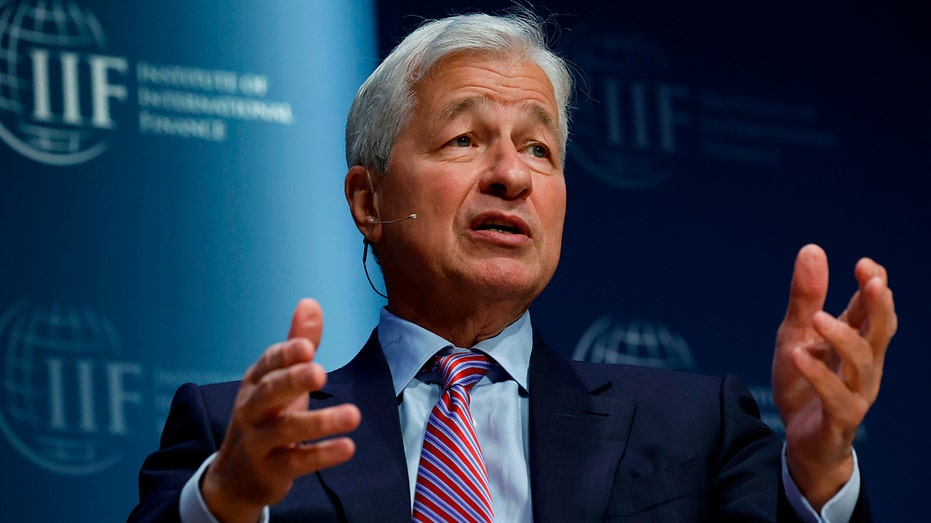 The group also notes that several states have previously raised concerns about the bank limiting its business relationships with fossil fuel companies despite Dimon's comments before Congress that defunding fossil fuels would be the "road to hell for America," because of its participation in the Net-Zero Banking Alliance. 
Members of the Net-Zero Banking Alliance have committed to dramatically reducing their carbon financing and investment activities, raising concern that it could limit fossil fuel companies' access to capital even if that's contrary to the member bank's fiduciary duty to shareholders.
"A large number of our pension funds are direct shareholders of Chase, and as stewards of our states' investment dollars, we are concerned that the company's recent pattern of apparent politically motivated de-banking constitutes a breach of its fiduciary duty," the state financial officers wrote to Dimon. "Under the law, you and the other officers of the company must act to maximize profit and must not subordinate the company's long-term financial well-being to extraneous personal or political ends."
GET FOX BUSINESS ON THE GO BY CLICKING HERE
Ticker
Security
Last
Change
Change %
JPM
JPMORGAN CHASE & CO.
140.72
-0.02
-0.01%
To address their concerns, the state financial officers requested that JPMorgan Chase complete the transparency questionnaire component of the "Viewpoint Diversity Score Business Index," which they say is a "comprehensive benchmark assessing whether scored companies respect free speech and religious freedom across forty-two key performance indicators." They say that Chase refused a recent request by shareholders to take the survey, which the bank scored 15% on in 2022. 
FOX Business has reached out to JPMorgan Chase for comment, and this story will be updated if a response is received.