Rubio calls out JPMorgan Chase CEO Jamie Dimon, sounds 'alarm' over partnership with TikTok parent Bytedance
Rubio claims JPMorgan Chase 'handed the combination to the vault' to the Chinese Communist Party
Sen. Marco Rubio, R-Fla., sent a letter to JPMorgan Chase CEO Jamie Dimon on Wednesday, expressing "strong concern" over a reported partnership between the bank and TikTok parent ByteDance for developing in-app payment technology.
The letter warns against dealing with ByteDance due to its ties to the Chinese government, and warnings from U.S. officials about national security concerns due to the company's data collection practices.
"As you are no doubt aware, ByteDance is controlled and directed by the Chinese Communist Party (CCP), meaning that data, including private information belonging to Americans and other foreigners, available to ByteDance is also accessible to Beijing," Rubio wrote. "It is outrageous that JPMorgan Chase would elect to join ByteDance in a partnership geared toward broadening and deepening the company's, and as a result, the CCP's, access to countless volumes of user data."
When contacted by Fox Business, JPMorgan Chase declined to comment.
TIKTOK CEO DISCUSSES NEW REGULATIONS WITH EU LEADERS AS APP FACES US BANS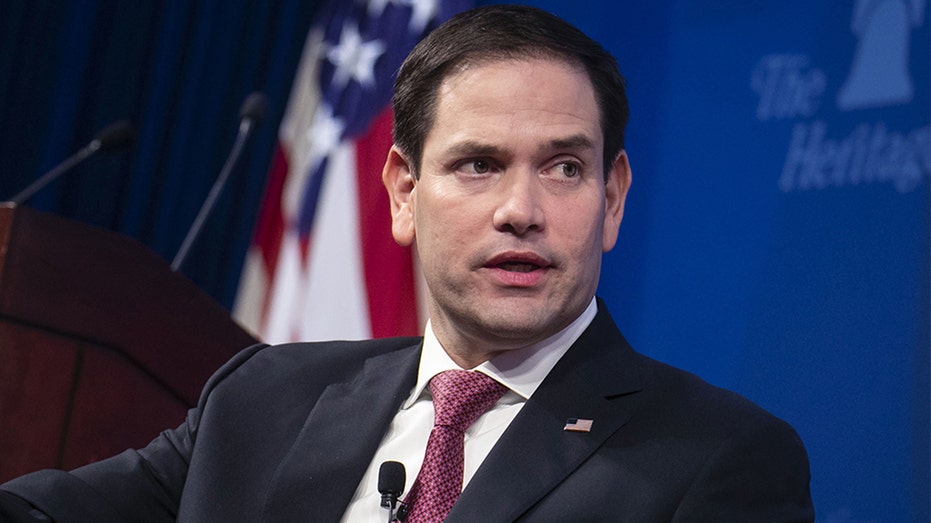 Rubio went on to address how senior intelligence officials have spoken out about the security risks posed by TikTok and ByteDance, as well as warnings from FBI Director Chris Wray and Central Intelligence Agency Director William Burns about how Beijing can extract data and "manipulate content" through TikTok. The senator also referenced reporting that ByteDance had used private data to track American journalists through TikTok.
"With this in mind, you can imagine my alarm when reports recently emerged that JPMorgan Chase has partnered with ByteDance to produce '"a real-time payments infrastructure" for ByteDance that now allows its users "to be paid instantaneously and directly into their bank accounts at any day or time," Rubio wrote.
HOUSE ORDERS IMMEDIATE REMOVAL OF TIKTOK FROM ALL DEVICES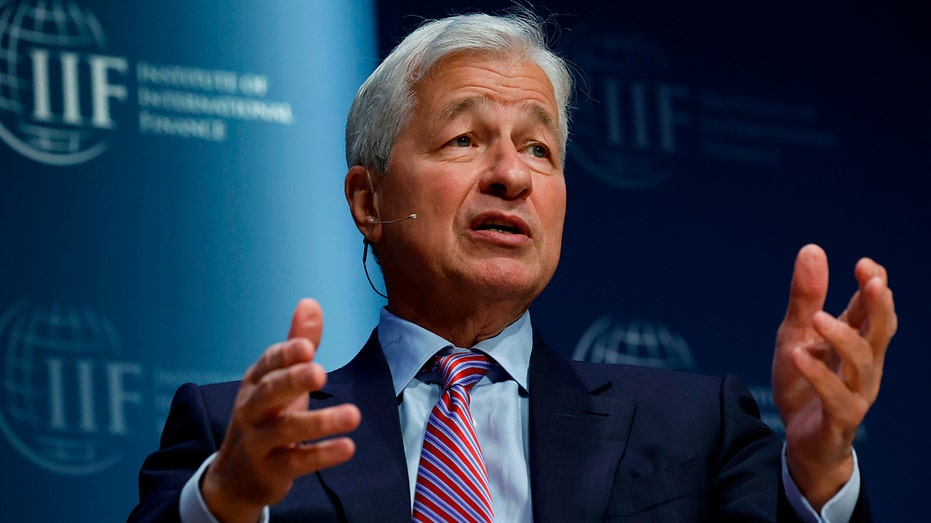 "It is concerning enough for JPMorgan Chase to carry water for Beijing and falsely characterize ByteDance's 'mission [as] to inspire creativity and enrich life,' rather than disseminate CCP propaganda and censor references to the Uyghur genocide," he continued. " Even more alarming, however, is that JPMorgan Chase is now actively working with ByteDance to enlarge its capacity for 'real-time data exchange, track and trace' and to 'see and monitor payments' in light of its gross abuses of user information."
Rubio concluded by calling upon Dimon to provide answers to a number of questions about subjects including whether this partnership is ongoing, the extent of JPMorgan Chase's involvement, what kind of data the payment infrastructure collects from users, whether JPMorgan Chase knew about the ties between ByteDance and the Chinese Communist Party, and whether JPMorgan Chase was aware of China's law about sharing information with the government when the partnership began.
CLICK HERE TO GET THE FOX BUSINESS APP
"Assisting online companies to build out real-time payments systems, centralize banking structures, and streamline access to millions of users' financial information is no doubt lucrative," Rubio wrote. "However, by partnering with ByteDance to develop a treasure trove of private data, including that of millions of Americans, JPMorgan Chase has effectively handed the combination to the vault to the CCP, as well."