DeSantis ridicules Biden's off script oil and gas comments at State of the Union, slams energy policy
Gov. Ron DeSantis said President Biden's energy policies are making it 'not worth it' for oil companies to increase production
Florida Republican Gov. Ron DeSantis on Wednesday blamed President Biden's energy policies for contributing to inflation and ridiculed an off-script remark from the president's State of the Union address, when Biden said that the U.S. would need oil and natural gas for many years to come. 
"We are still going to need oil and gas for a while," Biden said during his speech, which prompted laughter from Republicans for stating the obvious. At a press conference the next day, DeSantis ripped the president for, on the one hand, asking oil companies to increase production to lower energy prices and, on the other, insisting that fossil fuels will be obsolete in the next decade and pursuing policies to limit energy production and discourage investments.
"Biden says, 'we're gonna need oil for 10 more years,'" DeSantis said while announcing a broad tax relief program designed to ease the burden of inflation on Floridians. 
"Now, if you were a company that wanted to produce more, and he says you've got 10 years to go, it's not worth it to put any money into it at that point," he continued. "But we all know you're gonna need traditional energy much, much longer than that." 
CALIFORNIA GOV. NEWSOM ASKS FEDERAL GOVERNMENT TO INVESTIGATE HIGH NATRUAL GAS PRICES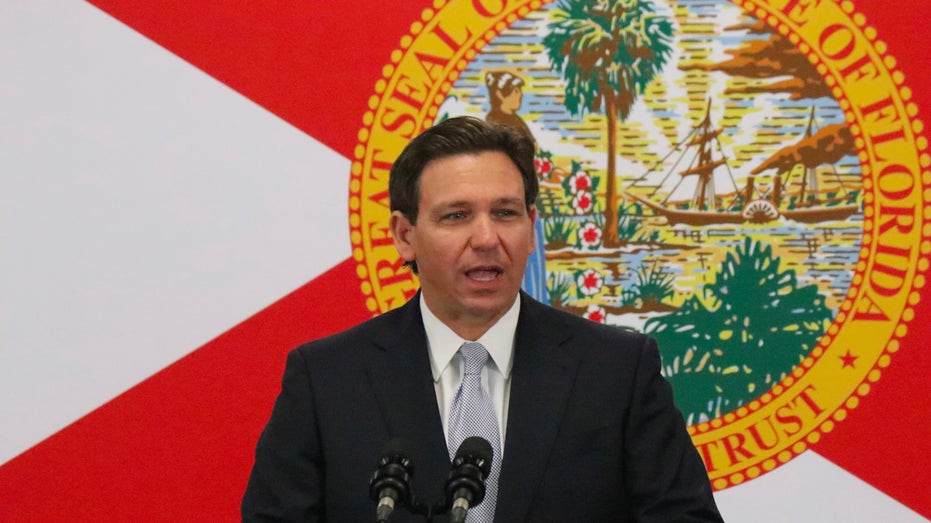 DeSantis is widely believed to be preparing a campaign for president in 2024, seeking to challenge Biden. Recalling Florida's experience with Hurricane Ian, the governor said "we needed oil and gas to get the lights back on. That's just the reality." 
Rising energy prices have been a major contributor to inflation, which surged 7% in December to the highest level since 1982. Energy costs have increased 29% over the past year, with demand far exceeding available supply. To combat rising prises, Biden has asked oil and gas companies to increase production. 
At the State of the Union address, Biden shared an anecdote about a time when an oil executive expressed concerns that the president's anti-fossil fuel agenda would make investments in oil production unprofitable. 
"They said, 'well, we're afraid you're going to shut down all the oil wells and all the oil refineries. So, why should we invest in them?' I said, 'we're going to need oil for at least another decade and beyond,'" Biden recounted.
BIDEN TOUTS MANUFACTURING JOBS, AS INDUSTRY PUSHES FOR MORE ACTION IN STATE OF THE UNION FOLLOW
The president's remarks prompted laughter from the Republican side of the aisle, both for the incongruence between his words and his policies and in light of estimates that suggest oil and gas will be necessary for several decades before the U.S. can transition to an economy fueled by green energy.
DeSantis accused Biden's energy policies of contributing to inflation. An analysis published last week by Republicans on the Joint Economic Committee advanced this argument, showing that the president's policies have pushed energy prices up by "imposing new barriers to accessing American oil and gas reserves, and by discouraging investment in these historically reliable and inexpensive sources of energy." 
GOP RESPONSE TO SOTU: 'WASHINGTON TAXES YOU AND LIGHTS YOUR HARD-EARNED MONEY ON FIRE'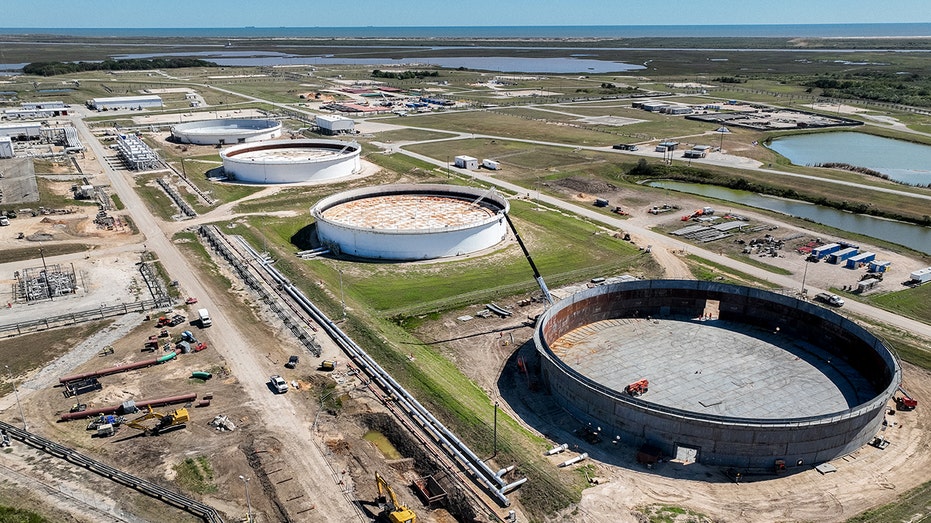 The report, authored by economist Hugo Dante and data analyst Kole Nichols, found that energy production capacity remains about 13% below pre-pandemic levels. It cited several of Biden's anti-fossil fuel policies as cause for reduced production, including his executive order establishing a moratorium on leasing federal lands for oil and gas production; his call for the implementation of an Obama-era rule requiring oil and gas producers, processors and refiners to install expensive technology to detect methane leaks; the rollback of Trump-era reforms that lowered costs for energy producers; and the revocation of permits for the Keystone XL pipeline, which would have transported 830,000 barrels of oil a day; and proposed fee hikes on domestic energy producers leasing government land.
The Biden administration has insisted that oil and gas companies are not taking advantage of available opportunities to drill, pointing to 9,000 unused oil leases and accusing the industry of raking in record profits by restricting supply. Oil industry representatives have called the White House's argument a "red herring," noting that many permits are not viable. 
As concerns over inflation have mounted, Biden released oil from the Strategic Petroleum Reserve (SPR) to temporarily increase supply – pushing gas prices downward at the cost of having the emergency oil stockpile to fall to its lowest level since December 1983. 
CLICK HERE TO READ MORE ON FOX BUSINESS
DeSantis lambasted Biden's actions regarding the SPR, "Hopefully there's not some major crisis where we'd have to tap into that because he was not supposed to use it just to mitigate his own bad policies." 
FOX Business' Megan Henney and Thomas Catenacci contributed to this report.