GOP response to SOTU: 'Washington taxes you and lights your hard-earned money on fire'
'I'm a capitalist. But just pay your fair share,' said Biden
In the Republican response to the State of the Union address, Arkansas Gov. Sarah Huckabee Sanders hit on Congressional Democrats' spending and the taxes expected to pay for various objectives.
President Biden spoke about finally making the wealthiest and the biggest corporations begin to pay their fair share.
"I'm a capitalist. But just pay your fair share," said Biden. "And I think a lot of you at home agree with me that our present tax system is simply unfair."
In her rebuttal, Sanders argued that "In the Radical Left's America, Washington taxes you and lights your hard-earned money on fire. But you get crushed with high gas prices, empty grocery shelves, and our children are taught to hate one another on account of their race."
BIDEN REPEATS MISLEADING JOBS CLAIM IN STATE OF THE UNION ADDRESS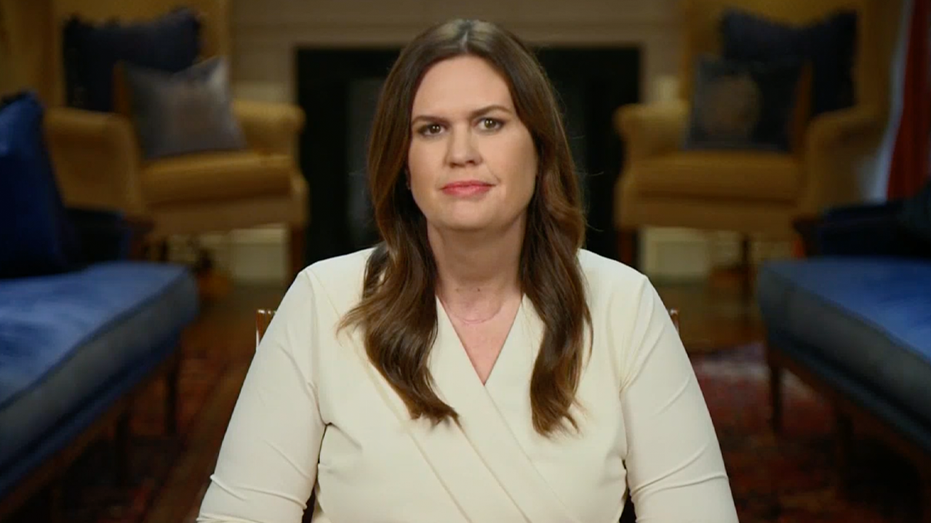 ARKANSAS GOV. SARAH SANDERS SAYS BIDEN SURRENDERED PRESIDENCY TO 'WOKE MOB' WHO CAN'T DEFINE 'WOMAN'
"Under my plan, nobody earning less than $400,000 a year will pay an additional penny in taxes," said the president during his speech.
Biden called for lawmakers to pass his proposal for a billionaire minimum tax.
CLICK HERE TO GET THE FOX BUSINESS APP
Biden added, "Because no billionaire should pay a lower tax rate than a school teacher or a firefighter."