Cruz, Manchin propose bill blocking Biden admin from banning gas stoves
Biden administration proposed energy efficiency standards for gas, electric stoves, ovens last week
The Biden administration's efforts to turn up the regulatory heat on gas stoves are drawing bipartisan opposition from a pair of senators who have introduced a bill to block a ban on gas stoves.
Sen. Ted Cruz, R-Texas, and Senate Energy and Natural Resources Committee Chairman Sen. Joe Manchin, D-W.Va., introduced the "Gas Stove Protection and Freedom Act" last week amid the Biden administration's discussions of proposed restrictions on gas stoves.
Their bill would prohibit the Consumer Product Safety Commission (CPSC) from advancing regulations on existing or new gas stoves that would ban their use or "would otherwise substantially increase the average price of gas stoves in the United States."
"Make no mistake, radical environmentalists want to stop Americans from using natural gas. The Consumer Product Safety Commission's proposed ban on gas stoves is the latest egregious scaremongering by the Far Left and their Biden administration allies," Cruz wrote. "I am pleased to partner with Sen. Manchin in this bipartisan effort to stop the federal government from issuing regulations that put the interests of the Green New Deal before the well-being of American families."
ENERGY DEPARTMENT PROPOSES TIGHTER EFFICIENCY STANDARDS FOR GAS, ELECTRIC STOVES AND OVENS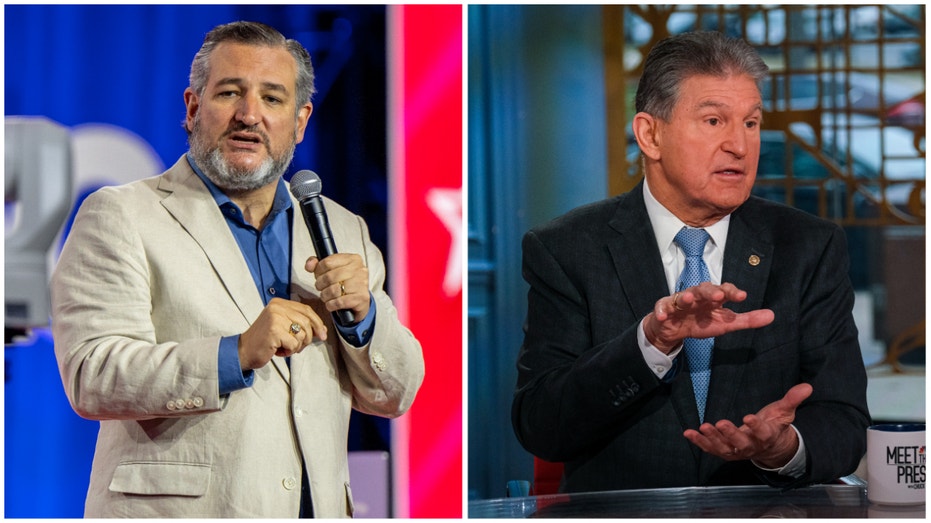 "The federal government has no business telling American families how to cook their dinner, which is why Sen. Cruz and I introduced bipartisan legislation to ensure Americans decide how to cook in their own homes," Manchin added. "I can tell you the last thing that would ever leave our house is the gas stove we cook on, and I will continue to fight any overreach by the Consumer Product Safety Commission."
The Gas Stove Protection and Freedom Act's introduction comes weeks after the Biden administration backtracked on remarks made by CPSC Commissioner Richard Trumka Jr., who said the administration could ban gas stoves amid claims that they emit pollutants that cause respiratory and health issues. Trumka told Bloomberg that "any option is on the table" and "Products that can't be made safe can be banned."
GAS STOVES: TRADE GROUP 'CONCERNED' OVER ENERGY DEPARTMENT'S PROPOSAL ON COOKING APPLIANCES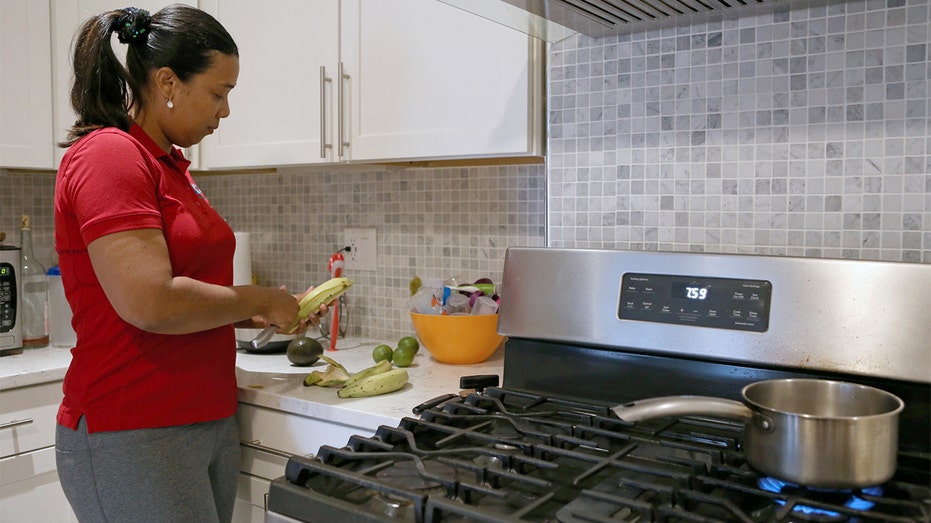 White House press secretary Karine Jean-Pierre later clarified that President Joe Biden doesn't support a ban on gas stoves, meanwhile, Trumka walked back his comments and CSPC Chairman Alexander Hoehn-Saric released a statement saying that there wasn't an effort underway to ban gas stoves.
However, an internal memo obtained by Fox News Digital showed that in October 2022, Trumka suggested that the CPSC could move forward with a notice of proposed rulemaking (NPR) on gas stoves. Trumka wrote, "The need for gas stove regulation has reached a boiling point" and "There is sufficient information available for CPSC to issue an NPR in FY 2023 proposing to ban gas stoves in homes."
Amid the controversy, the Biden administration last week put forward a new proposed regulation that would implement new efficiency standards for gas and electric cooking tops and ovens through the Department of Energy (DOE). The rule, which would apply to appliances manufactured in the U.S. and those that are imported, would take effect three years after it's finalized.
SMALL BUSINESS OWNERS TORCH GAS STOVE BAN AS 'BLANKET' POLICY: IT 'ISN'T FOR EVERYONE'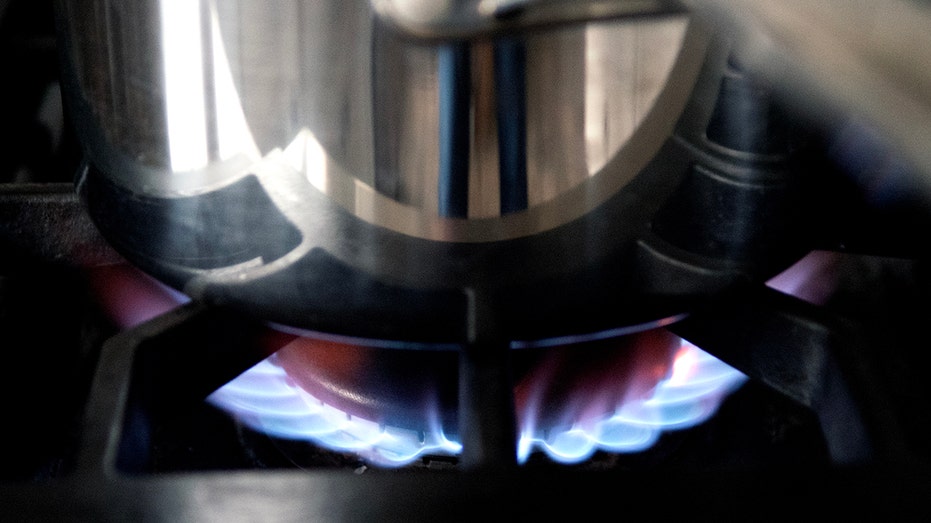 The DOE's NPR says that the agency has "tentatively concluded" that "the proposed standards represent the maximum improvement in energy efficiency that is technologically feasible and economically justified, and would result in the significant conservation of energy."
Further, the NPR states that "because consumer operating cost savings and health benefits alone greatly exceed costs under all such assumptions and scenarios, DOE noted that this conclusion does not depend on climate benefits (though DOE's estimates of climate benefits remain important and robust)."
A DOE spokesperson told FOX Business that about half of all models currently on the market wouldn't be in compliance with the proposed standards without modifications. Regulators estimated that the proposed standards would raise the cost to consumers of oven and stove appliances by $32.5 million per year but would save $100.8 million in annual operating costs while also generating $67 million in climate benefits and $64.9 million in health benefits.
GET FOX BUSINESS ON THE GO BY CLICKING HERE
"As required by Congress, the Department of Energy is proposing efficiency standards for gas and electric cooktops – we are not proposing bans on either," a department spokesperson said. "The proposed standards would not go into effect until 2027 and cumulatively save the nation up to $1.7 billion. Every major manufacturer has products that meet or exceed the requirements proposed today."
The DOE's NPR for energy efficiency standards on consumer conventional cooking products was published in the Federal Register on Feb. 1, 2022. The proposed rule is currently open for public comment and DOE will accept comments, data and information about the proposed rule through April 3, 2023.
FOX Business' Chris Pandolfo and Thomas Catenacci contributed to this report.