Biden admin official tries to turn down heat, insists he's 'not looking to ban gas stoves' after backlash
'I am not looking to ban gas stoves and the CPSC has no proceedings to do so,' CPSC chair said Wednesday
Consumer Product Safety Commission (CPSC) Chair Alexander Hoehn-Saric pushed back on claims that the agency is seeking to ban gas stoves in American homes, clarifying a ban is not currently in the works after a Biden appointee faced backlash for suggesting it was "on the table."
"Research indicates that emissions from gas stoves can be hazardous, and the CPSC is looking for ways reduce related indoor air quality hazards. But to be clear, I am not looking to ban gas stoves and the CPSC has no proceedings to do so," Hoehn-Saric said in a statement on Wednesday, after CPSC was blasted for suggesting a potential ban.
Before walking back on his original statement, CPSC Commissioner Rich Trumka Jr. was bashed for suggesting an outright ban on gas stoves was "on the table" due to concerns over hazardous air pollutants.
"This is a hidden hazard," he told Bloomberg. "Any option is on the table. Products that can't be made safe can be banned."
BIDEN WHITE HOUSE SAYS IT DOES NOT SUPPORT GAS STOVE BAN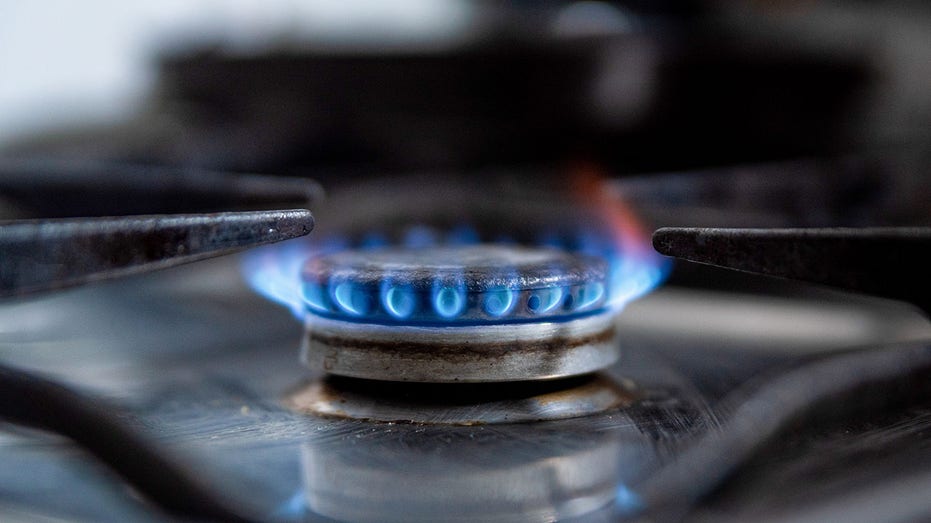 After his comment was quickly blasted by Americans who thought the CPSC would be coming for their gas stoves, Trumka attempted to walk back on his statement and affirmed that new regulations would not apply to individuals who already have the appliance, but to future products in development. 
"To be clear, CPSC isn't coming for anyone's gas stoves. Regulations apply to new products," Trumka said in a tweet Monday.
ENERGY EXPERT TORCHES POTENTIAL GAS STOVE BAN: A 'RECIPE FOR DISASTER'
The CPSC said they planned to open a public comment period on the initiative this winter.
Despite Hoehn-Saric telling Fox News Digital that "research indicates that emissions from gas stoves can be hazardous, and the CPSC is looking for ways to reduce related indoor air quality hazards," CPSC spokesperson Patty Davis admitted the agency would not cite a specific study to identify potential hazards because it had nOt begun a regulatory process, also mentioning there was broad research done on the topic.
Sen. Joe Manchin, D-W.V., bashed the idea and the commission for the initial comment. 
AMERICAN GAS ASSOCIATION FIRES BACK ON POTENTIAL GAS STOVE BAN: 'NOT SUBSTANTIATED BY SOUND SCIENCE'
"This is a recipe for disaster," Manchin said in a statement. "The federal government has no business telling American families how to cook their dinner. I can tell you the last thing that would ever leave my house is the gas stove that we cook on. If this is the greatest concern that the Consumer Product Safety Commission has for American consumers, I think we need to reevaluate the commission."
While many representatives opposed the idea, including Rep. Ronny Jackson, R-Texas, who tweeted that he would never give up his gas stove, Rep. Alexandria Ocasio-Cortez, D-N.Y., suggested the appliance causes brain damage.
CLICK HERE TO GET THE FOX BUSINESS APP
"Did you know that ongoing exposure to NO2 from gas stoves is linked to reduced cognitive performance?" Ocasio-Cortez wrote in response to a tweet from Jackson. 
Fox News' Lawrence Richard, Thomas Catenacci  and Adam Sabes contributed to this report.