Labor union membership is highest in these states
14.6 million labor union members live in just seven states
Americans' approval of labor unions reached its highest point in 15 years, a 2019 Gallup poll found. But that approval came as actual union membership dipped, according to Bureau of Labor Statistics data released in January.
The membership rate fell 0.2 percentage points to 10.3 percent in 2019, according to the Bureau of Labor Statistics. Membership in unions has declined across both the public and private sectors.
UNION MEMBERSHIP FALLS IN 2019 DESPITE GROWING APPROVAL
Here are the states with the highest and lowest union membership rates:
Highest
Hawaii (23.5%)
Only two states, Hawaii and New York, had union membership rates above 20% in 2019. Hawaii took the top spot, although it doesn't rank in the top seven states for union membership based on total population.
That slot goes to California, which is home to 2.5 million union members. In fact, 14.6 million of U.S. union members live in just seven states: California, New York, Illinois, Pennsylvania, New Jersey, Ohio and Washington.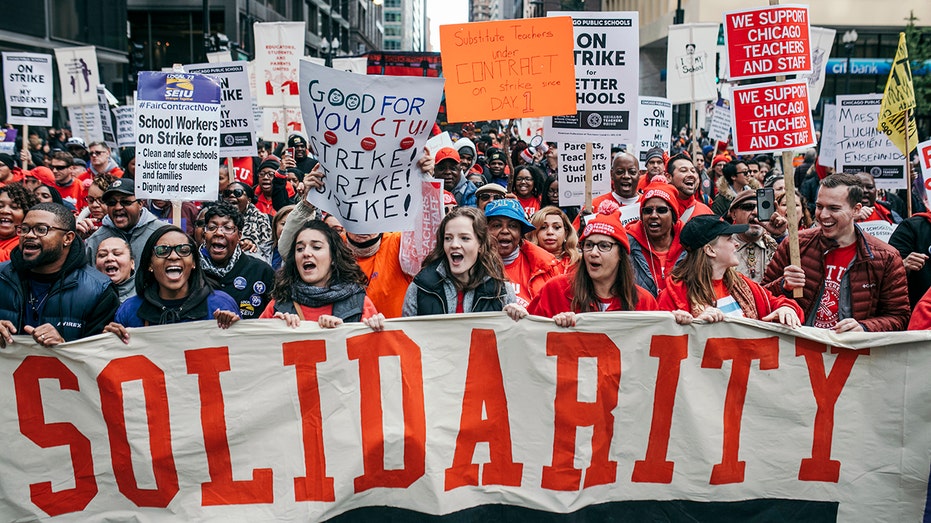 New York (21%)
New York is home to 1.7 million union members. This state's numbers fit with the trend that states in the Mid-Atlantic region, as well as Pacific region, have union membership rates above the national average.
Lowest
Texas (4%)
Texas and Virginia tie for third-lowest union membership rates at 4%. This fits with regional trends as states in both areas tend to have membership rates below the national average, according to the Bureau of Labor Statistics.
Virginia (4%)
Virginia barely places above the two states with the lowest union membership numbers, North Carolina and South Carolina. Interestingly, nearby Washington, D.C., is also below the national union membership rate average, which is 10.3%.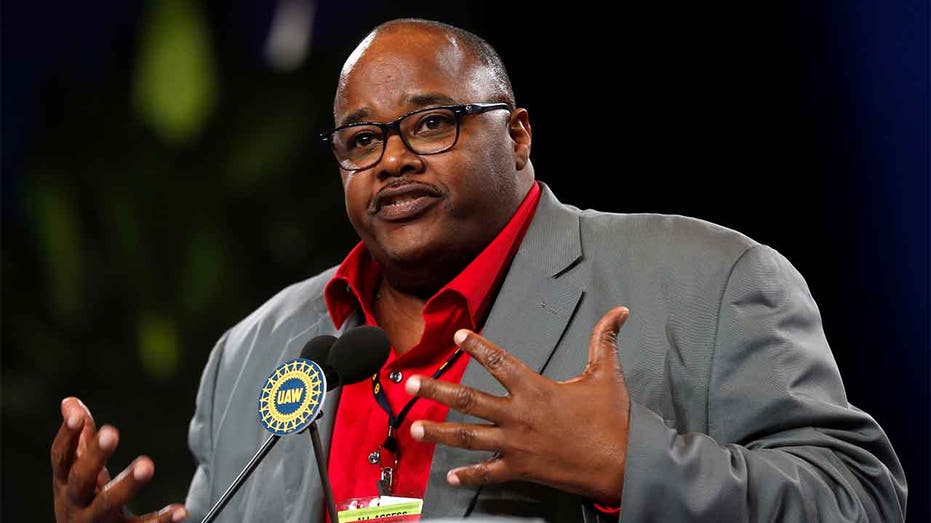 North Carolina (2.3%)
North Carolina's union membership rate is just 2.4% of workers.
South Carolina (2.2%)
South Carolina's union membership rate ranks the lowest out of all 50 states by a mere 0.1%.
These 2019 numbers cover a year where unions made plenty of headlines.
CLICK HERE TO READ MORE ON FOX BUSINESS
In the private sector, the United Automobile Workers strike against General Motors lasted more than a month and erased about $2.9 billion in net income for the automaker.
In the public sector, Chicago public schools closed down for an 11-day teacher strike that pitted the teachers union against Mayor Lori Lightfoot, a Democrat.
GET FOX BUSINESS ON THE GO BY CLICKING HERE
FOX Business' James Leggate contributed to this report.