Union membership falls in 2019 despite growing approval
Americans' union approval 64% near a 50-year high
Union membership dipped slightly last year despite Americans' growing approval of labor unions that nearly reached a 50-year high.
The membership rate fell 0.2 percentage points to 10.3 percent in 2019, the Bureau of Labor Statistics said Wednesday.
TEAMSTERS, OXFAM GANG UP ON WHOLE FOODS FOR 'ABUSIVE' LABOR PRACTICES
That's about half the rate in 1983, when the Bureau of Labor Statistics started keeping comparable union data. Then, 20.1 percent, about of wage and salary workers were union members, which was about 17.7 million people.
Meanwhile, 64 percent of Americans approve of labor unions, according to 2019 Gallup poll data. That's a 16-point jump compared to 2009, when the Great Recession was in full swing. Americans' union approval remained above 60 percent for three years in a row.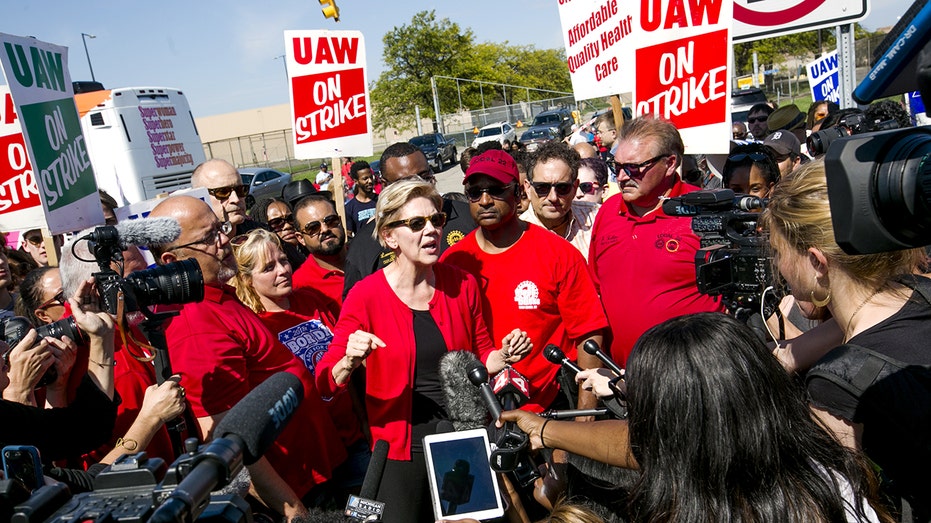 The Bureau of Labor Statistics' report also found that the union membership rate among public-sector workers continues to outpace that of private-sector workers. More than 33 percent of public-sector workers are unionized compared to 6.2 percent of private-sector workers.
Gallup's union approval data was gathered before a couple of major U.S. worker strikes in the public and private sectors, such as the United Auto Workers' strike against General Motors and the Chicago teacher's strike.
CLICK HERE TO READ MORE ON FOX BUSINESS
The UAW's strike against GM lasted more than a month and erased about $2.9 billion net income for the automaker.
In the public sector, Chicago public schools closed down for an 11-day teacher strike that pitted the teachers union against Mayor Lori Lightfoot, a Democrat.