Bezos sexting scandal: 'No crime' if gal pal's brother leaked pics
 "Does the federal government care about interfamilial betrayal? No"
There's "no crime" if Jeff Bezos' girlfriend's brother leaked the couple's texts to the National Enquirer, but the federal government may have a "serious issue" untangling accusations stemming from the alleged hack of Bezos' phone, Judge Andrew Napolitano said on FOX Business on Monday.
"If she gave them to her brother, her brother was free to do with them as he saw fit without violating any criminal statute," Napolitano said. "Does the federal government care about interfamilial betrayal? No. But they do care about whether or not the report to them that the Saudi prince was behind this was accurate or not."
JEFF BEZOS' GIRLFRIEND SHARED TEXTS WITH BROTHER: PROSECUTORS
Bezos' relationship with girlfriend Lauren Sanchez has been front and center following a report that she shared texts with her brother Michael Sanchez detailing their affair, which Michael Sanchez then sold to the National Enquirer.
JEFF BEZOS LAUREN SANCHEZ PHOTO GALLERY:
BEZOS BASH AT DC MANSION DRAWS IVANKA TRUMP, BILL GATES, BEN STILLER
Prior to that report, one popular narrative in the ongoing mystery was that Bezos had been targeted by the Saudi government because of criticism published in The Washington Post, which he owns.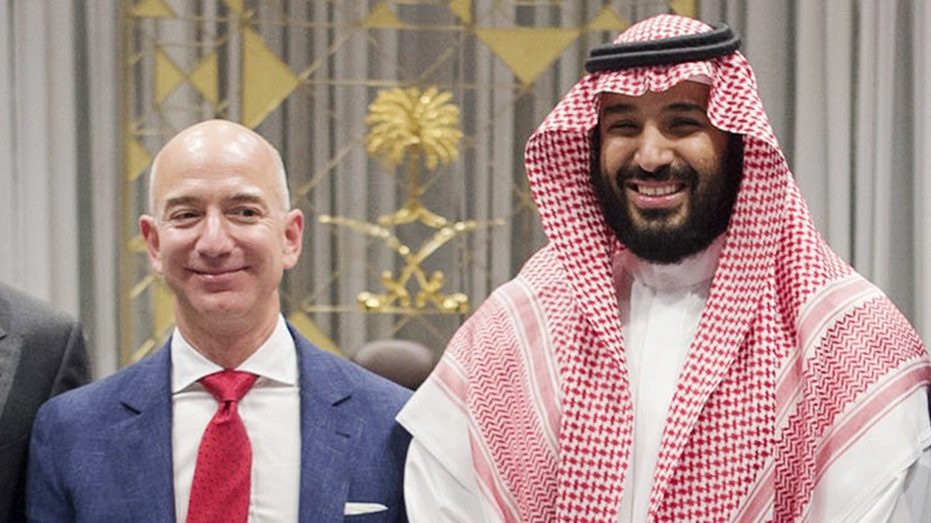 "Now the FBI is not saying that the Saudi crown prince did not hack the phone, but the FBI and federal prosecutors are offering another theory, which they say they have evidence to support, as to how these pictures of Jeff Bezos and his friend Ms. Sanchez got out there," Napolitano said. "Of course the brother, Sanchez's brother, is saying The Wall Street Journal has it wrong. He's naturally going to say that because he still has a relationship with his sister."
JEFF BEZOS TEXTS TO MISTRESS: HISTORY OF A SCANDAL
National Enquirer publisher AMI told The Journal that Michael Sanchez began providing material on Bezos to Enquirer reporters in September 2018.
BACHELOR SUMMER FOR AMAZON KING JEFF BEZOS
That story is very different from the narrative about a Saudi-perpetrated hack that prompted United Nations experts to call for an investigation.
JEFF BEZOS, NERD NO MORE, HUNKS AROUND IN ST BARTH'S
"Why do we care about this? We care about it because falsely reporting information to law enforcement sources is a very serious issue," Napolitano said. "Falsely trying to pin this on a foreign national, a foreign government, the head of a foreign country is a very serious issue."
CLICK HERE TO READ MORE ON FOX BUSINESS
FOX Business' James Leggate contributed to this report.