Jeff Bezos texts to mistress: History of a scandal
Amazon CEO's intimate texts leaked to tabloid
The leak of Jeff Bezos' intimate texts to his girlfriend has prompted multiple investigations into how someone could have gotten private information off the phone of the Amazon founder, Washington Post owner and world's richest person.
One popular narrative in the ongoing mystery was that Bezos had been targeted by the Saudi government because of criticism published in the Post. But a groundbreaking Wall Street Journal report pointed instead to Bezos' own girlfriend and intimate text recipient Lauren Sanchez as the source.
Prosecutors have evidence showing that Sanchez sent the private texts — including nude selfies of Bezos, with whom she was having an affair before his divorce from wife MacKenzie — to her brother, according to the report. The brother, Michael Sanchez, then sold the texts to the National Enquirer tabloid.
JEFF BEZOS' GIRLFRIEND SHARED TEXTS WITH BROTHER: PROSECUTORS
While prosecutors have filed no charges in the case so far, here's everything we've learned to date:
April 2018: Bezos and Saudi Crown Prince Mohammed bin Salman exchange phone numbers at a Hollywood dinner, according to the Daily Mail.
April and May 2018: Bezos sends intimate texts to Lauren Sanchez, who was then his mistress, according to the National Enquirer.
May 1, 2018: Bin Salman sends a video file to Bezos via WhatsApp, according to United Nations investigators.
July 3, 2018: Prosecutors say Bezos' texts were sent from Sanchez's phone to her brother's phone, according to The Wall Street Journal.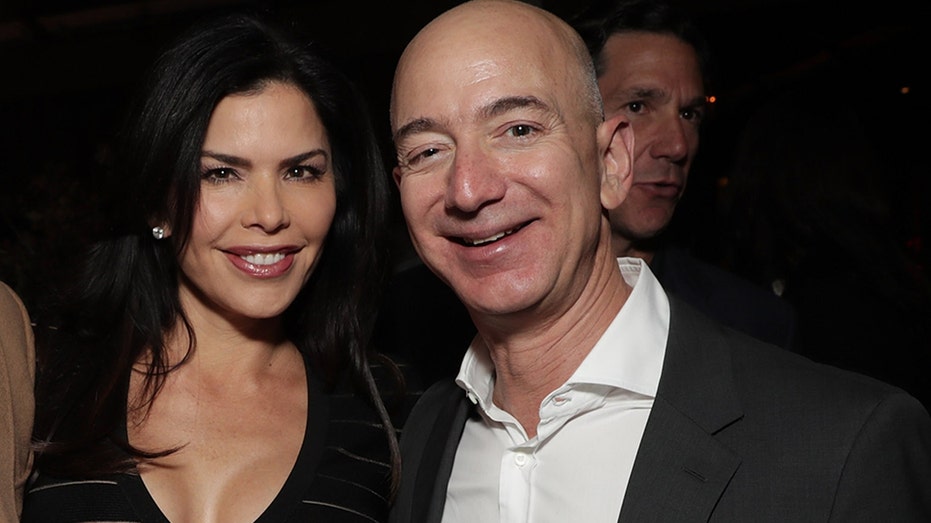 GET FOX BUSINESS ON THE GO BY CLICKING HERE
September 2018: Michael Sanchez begins providing material on Bezos to Enquirer reporters, publisher AMI tells the Journal.
Oct. 2, 2018: Washington Post columnist Jamal Khashoggi, a vocal critic of the Saudi government, is murdered at the Saudi consulate in Istanbul.
October 2018: A contract between Michael Sanchez and the Enquirer gives the company exclusive rights to "certain information, photographs, and text messages documenting an affair between Jeff Bezos and Lauren Sanchez" in exchange for $200,000, according to the Journal.
November 2018: The Saudi crown prince "taunted" Bezos with a sexist joke and a picture of a woman who looks like Lauren Sanchez, according to the Daily Mail.
Jan. 9, 2019: Bezos announces that he and his wife, MacKenzie, are separated and getting divorced.
JEFF BEZOS' MESSY 2019: DIVORCE, BLACKMAIL AND AN AMAZON HQ2 FEUD
Jan. 21, 2019: The Enquirer publishes its story on the affair, quoting Bezos' private texts.
Feb. 5-6, 2019: An AMI executive sends an email to Bezos' team claiming to have nude selfies the Amazon founder sent to Lauren Sanchez. An attorney for the company offers not to publish the photos if Bezos will publicly state that its coverage of him wasn't politically motivated.
Feb. 7, 2019: Bezos publishes a blog post accusing American Media CEO David Pecker of "extortion and blackmail" and releasing the AMI emails. He alleges that Saudi Arabia could be involved, possibly because he owns The Washington Post, which published the work of Khashoggi, the slain columnist. Bezos also announces that he has hired Gavin de Becker to investigate how his texts were leaked.
March 31, 2019: De Becker publishes a story on the Daily Beast linking Pecker to bin Salman and alleging that the Saudi government was involved in the leak.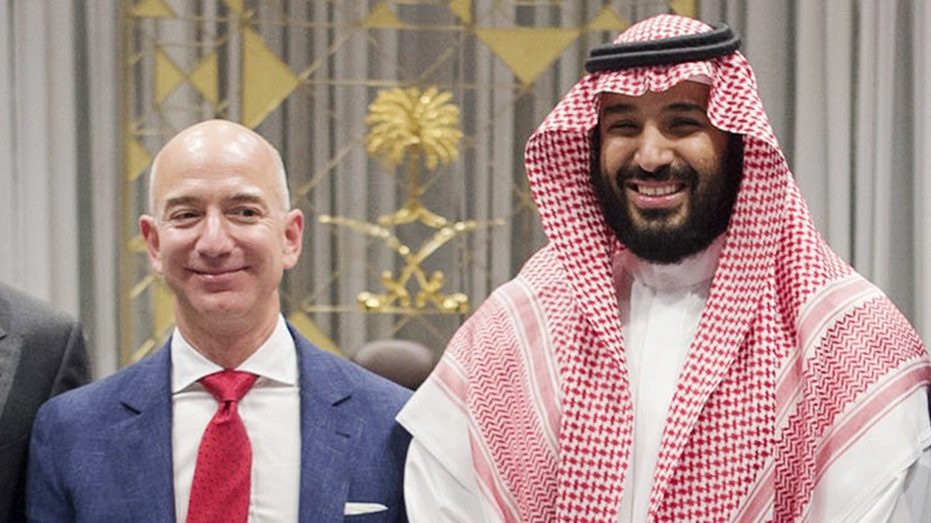 UN EXPERTS EXAMINING ALLEGED BEZOS HACK WANT 'IMMEDIATE INVESTIGATION'
April 2019: American Media announces the sale of the Enquirer and other tabloids to James Cohen's Hudson Media — though the sale had not yet closed as of December, according to the New York Post.
July 2019: Jeff and MacKenzie Bezos finalize their divorce, including a $38 billion Amazon stock payout to MacKenzie, making her one of the richest women in the world and one of Amazon's top shareholders.
Oct. 9, 2019: Page Six reports that federal prosecutors have found no evidence linking the Saudis to the leak of Bezos' texts.
Dec. 23, 2019: A Saudi court sentences five people to death for Khashoggi's killing.
Jan. 22, 2020: United Nations officials allege that Bezos' phone was hacked after it received the video file from the Saudi crown prince in May 2018. Bezos responds simply by tweeting a photo of himself mourning at Khashoggi's grave.
Jan. 24, 2020: The Wall Street Journal reports that prosecutors have evidence showing that Lauren Sanchez sent Bezos' intimate texts to her brother, who then sold them to the National Enquirer.
CLICK HERE TO READ MORE ON FOX BUSINESS