Amazon CEO Jeff Bezos sued by girlfriend's brother in tabloid pics free-for-all
Michael Sanchez blames FBI raid on Bezos
Michael Sanchez, the brother of Jeff Bezos' girlfriend Lauren Sanchez, is reportedly suing the billionaire Amazon founder and CEO for defamation.
The lawsuit claims Bezos falsely accused Michael Sanchez of being the source of leaked intimate text messages and naked photos that ended up in the hands of the National Enquirer tabloid, the Daily Mail reported. The Enquirer used the texts to expose the affair between Lauren Sanchez and Bezos, the world's wealthiest man, in January 2019, when he was still married.
BEZOS WON'T ANSWER SENATOR'S PHONE HACK QUESTIONS UNTIL INVESTIGATIONS DONE
Michael Sanchez alleged in the suit that the FBI raided his home as a result of Bezos' statements, and that he has received backlash from friends and business associates, TMZ reported.
Bezos' investigator into the leaks, Gavin de Becker, told The Daily Beast last year that Michael Sanchez was "among the people we've been speaking with and looking at." A possible phone hack linked to the Saudi crown prince has also been examined as a potential source of the leak.
The lawsuit comes after The Wall Street Journal reported that prosecutors have evidence that the texts were sent from Lauren Sanchez's phone to Michael Sanchez's phone. The paper also reported that Michael Sanchez received $200,000 from the Enquirer in exchange for the information documenting the affair.
GET FOX BUSINESS ON THE GO BY CLICKING HERE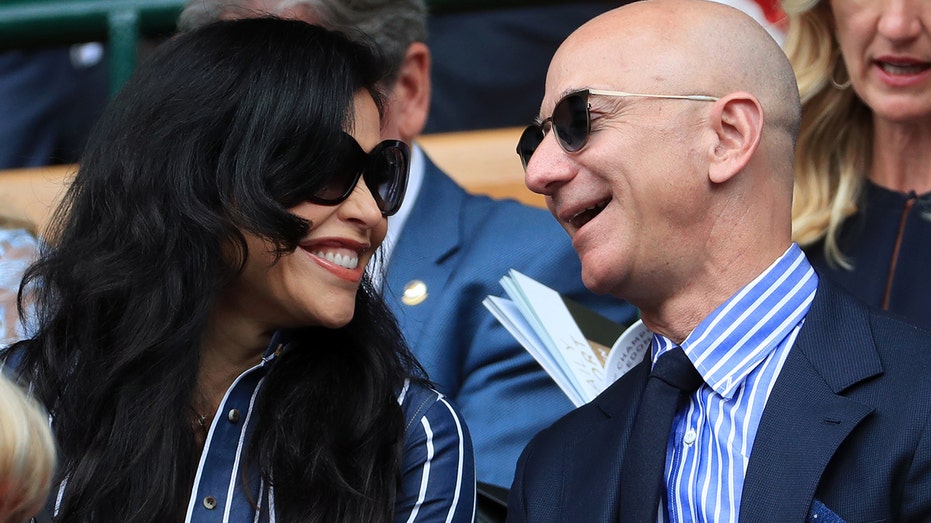 JEFF BEZOS TEXTS TO MISTRESS: HISTORY OF A SCANDAL
Lauren Sanchez blamed her brother for the leak in a statement that her attorney, Terry Bird, provided to TMZ.
"He secretly provided my most personal information to the National Enquirer – a deep and unforgivable betrayal," she said. "My family is hurting over this new baseless and untrue lawsuit, and we hope my brother finds peace."
An attorney for Bezos has said the billionaire will remain quiet about the issue until the investigations into the leak are finished.