Volkswagen to Launch Electric Cars in China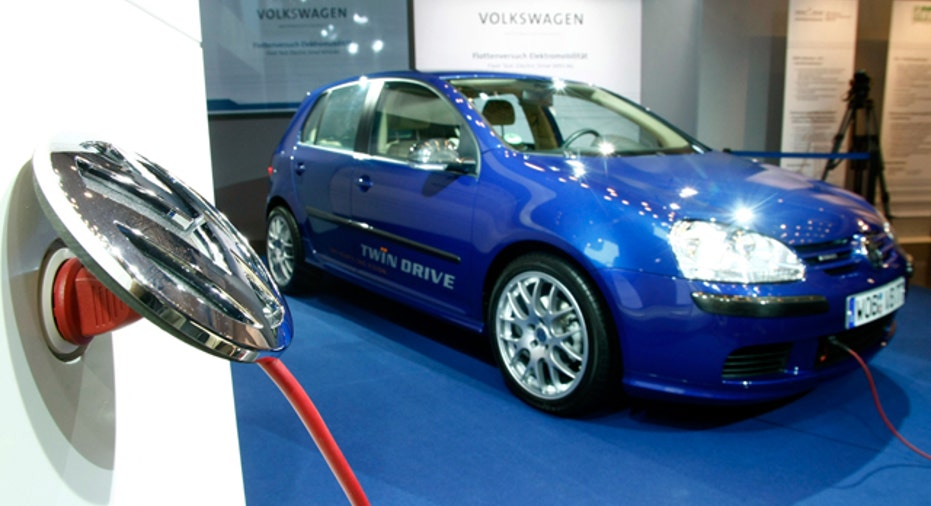 German carmaker Volkswagen is to launch electric cars in China under a new Kaili brand together with FAW Group, joining other foreign players in the race to develop the fledgling sector in China.
"The Chinese government has been encouraging joint ventures of foreign car manufacturers to develop indigenous brands," Volkswagen China spokesman Andreas Hoffbauer said on Wednesday.
China's ministry of industry and information technology certified FAW-Volkswagen's Kaili electric vehicle on May 3, Volkswagen said.
Volkswagen, Europe's largest carmaker, has said it expected to start electric car production in China by the end of 2013 or early 2014.
Last June, China unveiled a pilot scheme to give subsidies to buyers of fuel-efficient cars in five Chinese cities as the world's most populous country and largest producer of greenhouse gases moves to cut emissions.
Volkswagen, which also makes cars in a tie-up with SAIC Motor Corp, is joining other global players such as German peer Daimler, U.S. company General Motors and Japanese group Nissan Motor.
GM has started making the electric version of its Chevrolet Sail via its venture with SAIC.
Nissan, which runs an auto venture with Dongfeng Motor Group , has signed a deal with the municipal government of Wuhan to jointly promote its Leaf in the central Chinese city.
Daimler unveiled plans in March 2010 to develop electric cars in China with BYD, a car and battery maker backed by U.S. billionaire Warren Buffett. Daimler has been seeking to launch a jointly developed fully electric compact car under a new brand name in 2013.
BMW, the world's largest premium automaker, will invest about 400 million euros ($566 million) in its Leipzig plant in eastern Germany, due to build its electric-powered Megacity Vehicle starting 2013.
Car emission standards are becoming stricter to fight global warming. Brussels targets an overall level of around 95 grams of carbon dioxide per km by 2020 for new cars sold in Europe. (Reporting by Alison Leung and Edward Taylor; Editing by Dan Lalor)