Why Tesla is a cheap stock: Gary Black
Black: 'Tesla will win price war with Ford'
Noted Tesla investor and Future Fund managing partner Gary Black expects to see a big volume increase for Elon Musk's company in the first quarter as the electric vehicle maker recaptures volume lost through price cuts.
The former Goldman Sachs asset manager told Neil Cavuto on FOX Business that usually when the market leader cuts prices, they have more room to discount than competitors because their gross profit is higher.
"In this situation, Tesla is going to be a winner in this price war as are most market leaders when they cut price so we're not that worried about the competition coming. We've been hearing that for years, and it really hasn't impacted Tesla all that much," Black said.
In 2022, Tesla vehicle deliveries grew 40% year-over-year to 1.31 million while production grew 47% to 1.37 million.
ELON MUSK BANKS ALMOST $12B OF TESLA MONEY IN SEVEN DAYS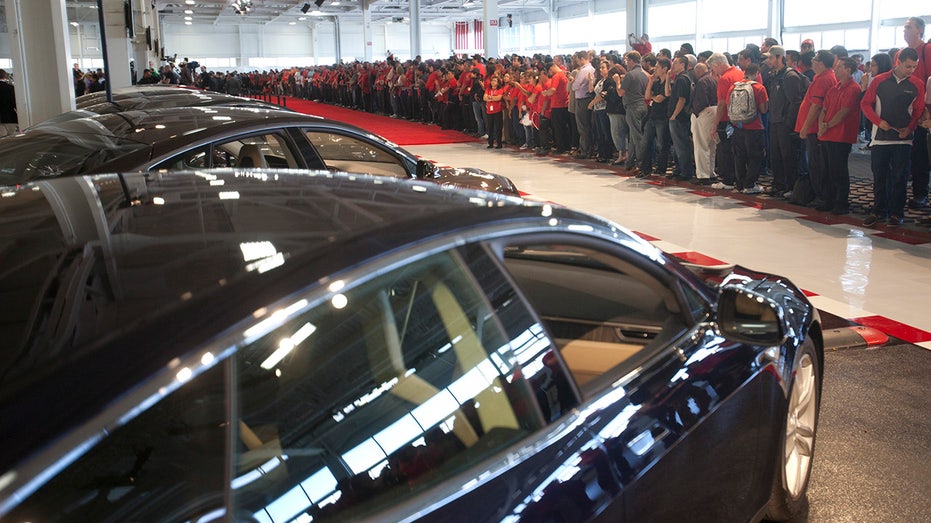 Despite a year of setbacks for Tesla shareholders that saw the stock price plummet roughly 70%, Black said "Tesla is still very cheap stock," particularly with "Apple, Microsoft, Amazon, Google growing their volumes at 30% to 40% per year to trade at 30 to 40 times earnings."
"Tesla should be trading at a much higher multiple than GM, Ford, Volkswagen because it's growing at 35% to 40% per year. Those companies are all shrinking," he added. "There's just nothing else out there like it."
Year-to-date, shares of Tesla have jumped approximately 60% and are roughly 60% into the green over the last month.
TESLA 'SPONTANEOUSLY' CATCHES FIRE ON CALIFORNIA FREEWAY, OFFICIALS SAY
Ticker
Security
Last
Change
Change %
TSLA
TESLA INC.
193.17
+8.70
+4.72%
"Black said he expects EV adoption in the U.S. to rise to 60% by 2030 from 6% today as prices come down.
TESLA POSTS Q4 FINANCIAL RESULTS, CEO ELON MUSK WEIGHS IN ON EARNINGS CALL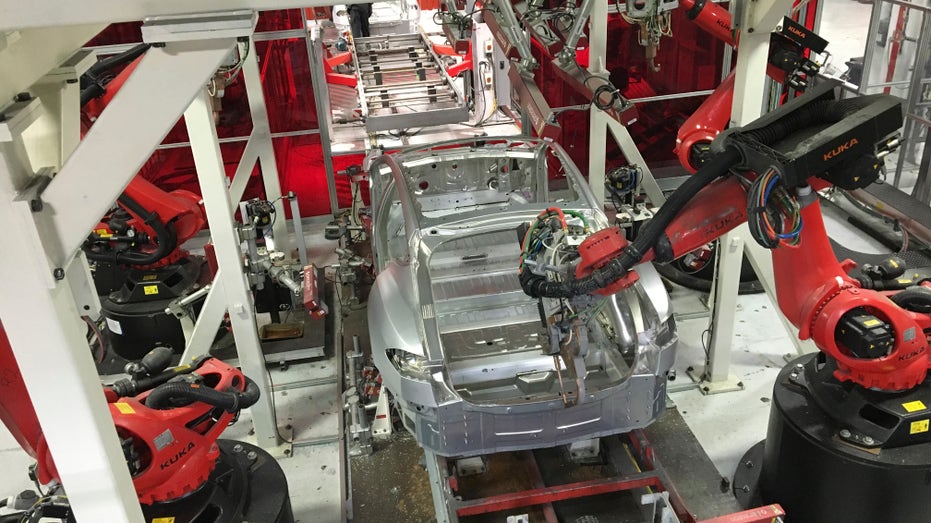 In its latest earnings release, Tesla said it generated about $24.32 billion in fourth-quarter revenue, marking a 37% increase from the same three-month period last year. The company's profits saw a roughly 59% jump from 2021's Q4 to $3.7 billion, while its adjusted earnings per share came in at $1.19.
GET FOX BUSINESS ON THE GO BY CLICKING HERE