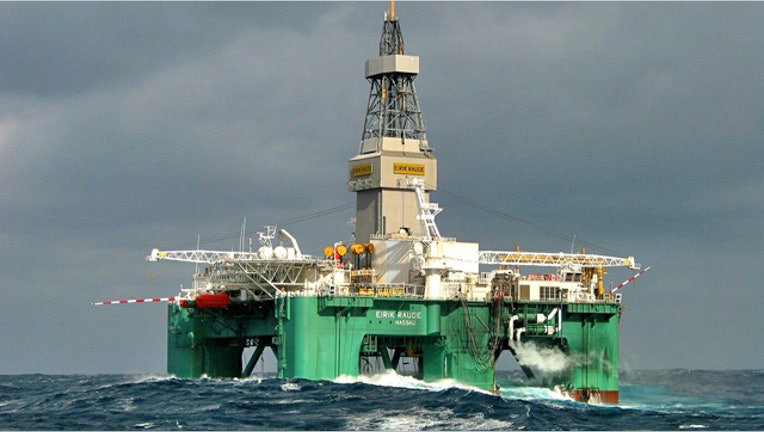 Brent crude oil prices edged back up on Thursday on news that a French fighter jet, part of a U.N. coalition enforcing a no-fly zone over Libya, had destroyed a Libyan war plane, raising more worries of a longer supply outage from the strife-torn North African nation.
U.S. crude oil pared gains as economic data showed new orders for long-lasting manufactured goods fell in February, but was supported by improved labor market data and persistent worries about unrest in the Middle East and fighting in Libya.
The volatile trading scenario further narrowed Brent's premium against its counterpart U.S. crude to below $9, after ending just below $10 on Wednesday.
U.S. crude's trading volume was just above 291,000 lots, 66 percent below the 30-day average, on a course to mark the seventh consecutive day it has traded below that level.
Brent's volume was more than 220,000 lots, 57 percent below the 30-day average.
The Libyan warplane was hit by the French fighter jet in the city of Misrata in the first violation of the coalition no-fly zone over the country, according to a report from ABC News.
The French armed forces later said its jet had fired an air-to-ground missile at the pro-Gaddafi plane and destroyed it after it landed at Misrata air force base.
"The French shooting down a Libyan fighter keeps the market concerned about supply to Europe being disrupted, while the weak durable goods numbers seem to be limiting WTI prices," said Phil Flynn, analyst at PFGBest Research in Chicago.
In London, May Brent rose 20 cents to $115.75 a barrel, by noon EDT, after dipping to $114.50 earlier.
U.S. crude oil futures pared gains in choppy trading and were up 30 cents at $106.05 a barrel, after hitting an early high of $106.69, near the March 7 intraday high of $106.95, the highest since September 2008.
(Additional reporting by Robert Gibbons in New York; Claire Milhench in London; and Alejandro Barbajosa in Singapore; Editing by Walter Bagley)