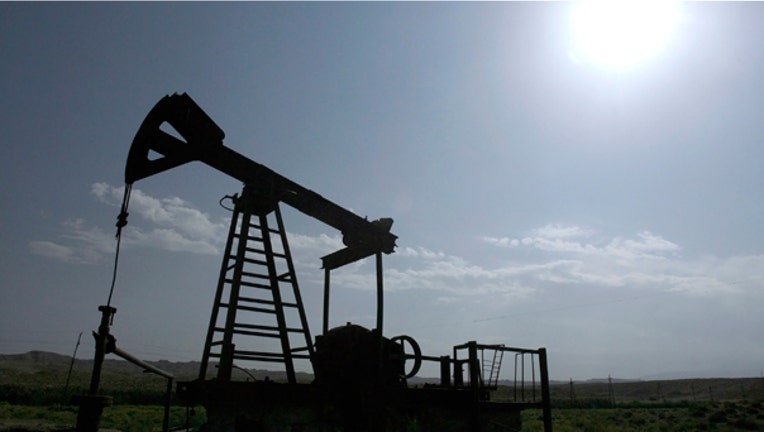 U.S. crude oil rose Tuesday while Brent seesawed as a down dollar and firmer equities provided some lift to a market that had slumped on worries over sovereign debt and oil demand.
The expiring U.S. front-month May contract bounced early off support above last week's low trade of $105.31 a barrel.
After slipping below $120 a barrel for the first time in two weeks, Brent came back as the U.S. contract turned higher.
Brokers and analysts also cited support from news that Treasury Secretary Timothy Geithner said there was "no risk" that the United States would lose its prized AAA credit rating.
Geithner's comments came a day after Brent and U.S. crude prices were pressured by rating agency Standard & Poor's announcement that, although it reaffirmed its credit rating, the outlook for the United States was lowered from stable to negative.
Brent crude for June was unchanged at $121.61 a barrel by 1:35 p.m. (1735 GMT), after slipping as low as $119.03.
U.S. crude for May rose 89 cents to $108.01, having bounced off an earlier $105.50 low.
U.S. June crude futures rose 96 cents to $108.65 after falling earlier to $106.01, just above its $105.98 low from last week.
"We had a test of last week's low and the weaker dollar and U.S. equities rebounding so far all helped crude," said Chris Dillman, analyst at Tradition Energy in Stamford, Connecticut.
Brent's premium to the U.S. June contract narrowed $1.40 to $13.09 a barrel, in a range on Tuesday from $12.38 to $14.31.
"Hot money chased Brent on the way up, and it became a momentum trade, more so than for WTI. If money managers decide the play is over, they are going to run for the exits," said Timothy Evans, energy analyst at Citi Futures Perspective in New York.
Helping ease recent fears that high prices were eroding oil demand and threatening economic recovery, a government report showed U.S. housing starts and permits rose more than expected in March, snapping back from the prior month's winter depressed levels.
Solid euro zone economic data helped the euro rebound against the dollar after its worst day in five months.
The dollar index .DXY, measuring the greenback against a basket of currencies, weakened. A weaker dollar can lift oil prices by making dollar-denominated crude less expensive for consumers using other currencies and by drawing investment away from foreign exchange markets seeking better returns.
OPEC SEES $100 OIL IN 2011
OPEC Secretary General Abdullah al-Badri, speaking at an oil and gas trade fair in Tehran, said he did not expect oil to fall below $100 this year, even though there was no shortage in the market.
The Organization of the Petroleum Exporting Countries (OPEC) has so far declined to take any formal action to cool oil's rally. Underlining that stance on Tuesday, Iran's oil minister said any increase in output would not bring down prices.
SUPPLY THREATS PERSIST
Threats to Africa and Middle East oil supplies that provided much of the lift that send prices to recent, 32-month peaks, remain in play. Libya's conflict continued as France and Britain differed on whether to send troops to help rebels opposed to Muammar Gaddafi.
Yemen's police fired on demonstraters and protests continued in Syria even as the government passed a draft law to lift emergency rule.
Medics treated hundreds in northern Nigeria after rioting broke out objecting to President Goodluck Jonathan's election victory.
U.S. INVENTORY DATA
Weekly oil inventory reports are expected to show U.S. crude oil stocks rose last week, which would be a seventh consecutive rise in the government's data.
A poll of analysts by Reuters on Monday showed gasoline stocks were expected to be lower, while distillate inventories were expected to be little changed.
The report from industry group American Petroleum Institute is due for release at 4:30 p.m. EDT (2030 GMT) on Tuesday. The U.S. Energy Information Administration's weekly data will follow on Wednesday at 10:30 a.m. EDT.