Mini Sears could be coming to a Kmart near you
Despite massive store closures and lackluster sales, Sears Holdings, the owner of both Sears and Kmart, has a new plan as it still holds out hope for a turnaround. The idea: to merge both brands together under one roof.
Over the weekend, the company opened its first Sears-Kmart store in Brooklyn, New York. The new location has a built-in pint-size Kmart convenience shop inside a larger Sears store. The new mini shop, which runs about 10,000 square feet in size, sells everything from groceries to beauty supplies to everyday goods.
But Larry Costello, a spokesperson for Sears Holdings, tells FOX Business the plan for coming weeks is to expand its Sears appliances assortments "inside and adjacent to a few Kmart stores, including a couple in the New York area," not necessarily put mini Kmarts into Sears locations.
"This will include adding our knowledgeable appliance sales associates. We are always looking for ways to better serve our members in the New York area as we continue to focus on our best stores, categories and members," Costello says.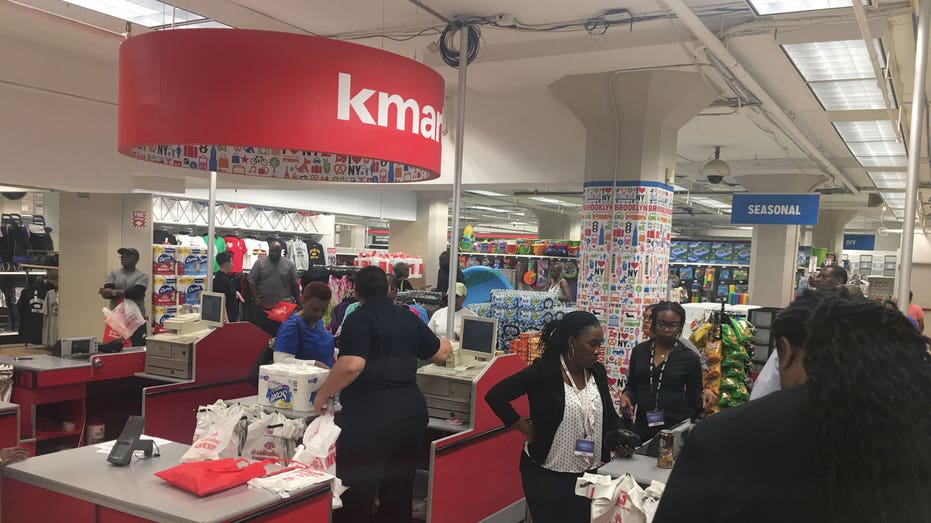 The move is an attempt for the two brands to become more of a one-stop shop, similar to Walmart or Target, selling a wider range of items. But the new strategy could come a little too late for the iconic retailers. The once-thriving Sears is now operating at 381 fewer stores than it was a year ago. What's more, the company's overall footprint is continuing to shrink even more. The outlet announced it plans to close an additional 275 Kmart and Sears locations in 2018.