Walmart's Lord & Taylor deal step towards brand domination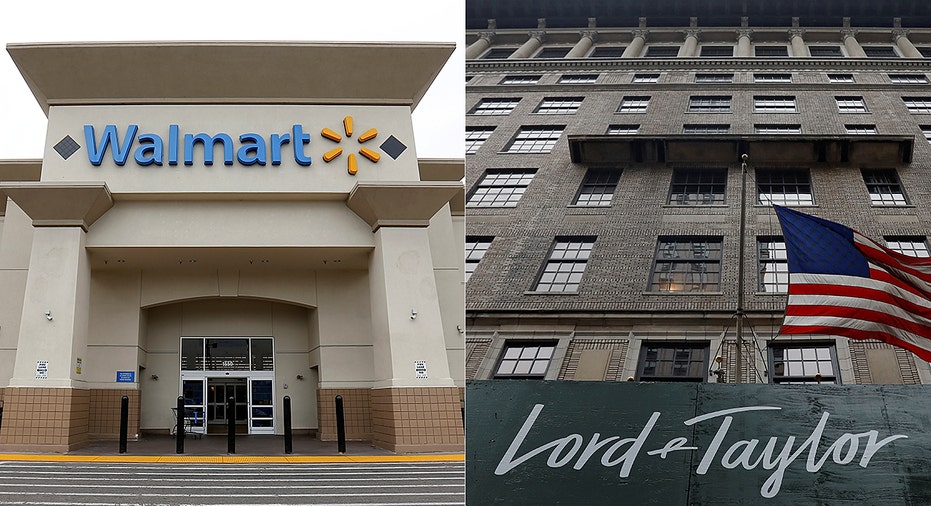 Walmart wants to offer shoppers as much as it can – online.
The retail giant's partnership with department store Lord & Taylor isn't just about offering trendy brands like Tommy Bahama and Vince Camuto; it is possibly a step toward brand domination.
"We're definitely, aggressively pursuing a number of different partnerships right now," said Marc Lore, CEO of Walmart eCommerce U.S., in response to a question from FOX Business during a media call following the company's quarterly results on Thursday.
"We know that we don't have a lot of products and brands that we want to have on the site, and while we're trying to go direct and establish those relationships themselves, it also helps to have partners who already have those relationships," he said. 
Through its deal with Lord & Taylor, announced earlier this week, Walmart.com is getting 125 fashion-forward brands that move the nation's largest retailer closer to becoming a "destination for fashion."
Lore was catapulted into his role after Walmart bought his e-commerce startup, Jet.com, for $3 billion in 2016. Since then, he has been somewhat of an acquisition hog, scooping up off-beat brands including Shoebuy, Moosejaw, Bonobos and ModCloth, to name a few. 
Just last week, as Lore noted, Jet.com started offering Apple products.
Those deals are firing up the retailer's e-commerce arm. U.S. online sales in the first quarter jumped 33%, driven by Walmart.com and grocery sales. Lore said the company remains on track to reach growth of 40% for the year.  Traditional in-store comp-sales rose 2.1% from a year earlier, as the company reported.
In the food category, Walmart may be gaining an edge against rival Amazon.com, according to longtime retail watcher Burt Flickinger, managing director at Strategic Research Group. "Amazon cannot lower prices fast enough at Whole Foods," he said on FOX Business' Varney & Co., citing a study his firm did in the Dallas market, where Amazon prices were, in some cases for the exact same items, 70% higher than Walmart's.
"Walmart is going to beat Amazon on land ... and will start winning even more online," Flickinger predicted.
Shares of Walmart have lost nearly 13% this year, while shares of Amazon have gained nearly 36%.