Iran's oil exports surge amid demand from China, Venezuela
China is the largest buyer of Iranian oil
Iran's oil exports surged late last year despite ongoing sanctions by the U.S. and other countries amid strong demand from China and Venezuela, according to companies tracking Iranian oil shipments.
The Iranian energy sector has been subject to U.S. sanctions since 2018 when then-President Donald Trump withdrew from the Iran nuclear deal over concerns about Iran violating its terms by using advanced centrifuges to enrich uranium. That caused Iranian oil exports to decline to as little as 100,000 barrels per day (bpd) in 2020 from over 2.5 million bpd in 2018, according to tanker trackers.
President Joe Biden entered office in 2021 looking to re-enter the JCPOA and get more oil onto global markets as energy prices surged in the last two years. However, Iran's crackdown on anti-regime protesters in recent months, in addition to its sales of drones and missiles to Russia for use in Ukraine have left those negotiations at an impasse.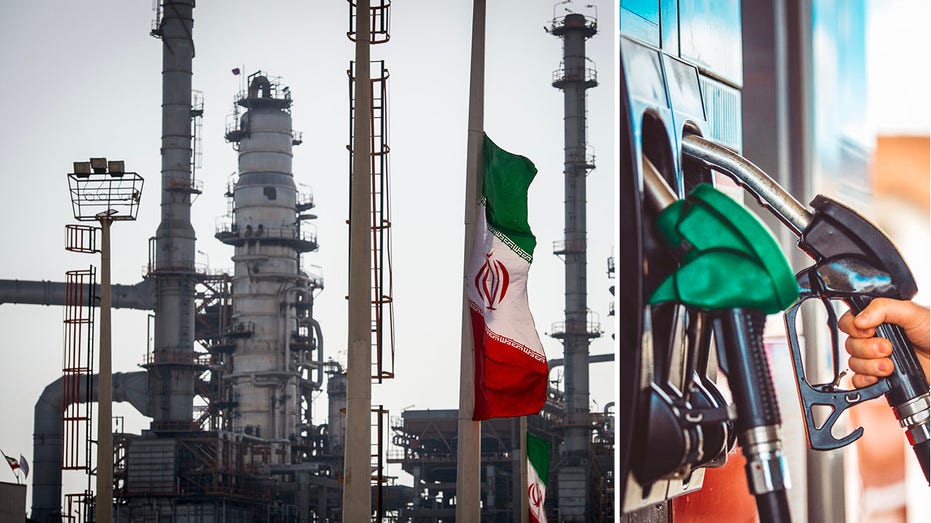 US SANCTIONS IRANIAN OFFICIALS INVOLVED IN CRACKDOWN ON PROTESTERS
Despite the ongoing sanctions, Iran's oil exports ticked up last year to their highest level since 2019 according to several firms that track those shipments.
Energy consultant SVB International said Iran's crude exports in December averaged 1.137 million barrels per day (bpd), up 42,000 bpd from November and the highest 2022 figure SVB has reported based on estimates given earlier.
"In comparison to the Trump administration, there hasn't been any serious crackdown or action against Iran's oil exports," said Sara Vakhshouri of SVB. "January exports were so far strong like previous months."
REVIVING IRAN NUCLEAR DEAL AMID PROTESTS THROWS 'LIFE RAFT' TO THE 'MOST ANTI-AMERICAN REGIME,' INVESTOR WARNS
Several other energy analysis firms noted the upward trend in Iran's oil exports.
Consultant Petro-Logistics, which tracks oil supply, noted that in its view, Iran's oil exports in December reached their highest level since March 2019.
Kpler, a data intelligence firm, put Iranian crude exports at 1.23 million bpd in November – the most since August 2022 – although they fell below 1 million bpd in December.
While the Iranian government doesn't regularly release data on its oil exports, a draft state budget reported by the semi-official Fars News Agency showed it was based on shipments of 1.4 million bpd.
US IMPOSES NEW SANCTIONS ON IRAN OIL EXPORTS, TARGETS CHINESE FIRMS
China is the largest consumer of Iranian oil exports, many of which are rebranded as crude from other countries as a means of avoiding sanctions according to analysts including FGE.
Energy analytics firm Vortexa reported that China's imports of Iranian oil reached a record of 1.2 million bpd in December, up 130% from a year prior.
"Most of these shipments found home in Shandong, where independent refiners have turned to discounted grades since the second half of 2022 amid sluggish domestic demand and depressed refining margins," the company said.
GET FOX BUSINESS ON THE GO BY CLICKING HERE
Iran also diversified its oil exports last year by upping shipments to Venezuela, which is also subject to U.S. sanctions, where supplies of light oil can be refined or diluted to produce exportable crude grades.
Reuters contributed to this report.